Here at Healthista, we're always on the lookout for satisfying snacks that are just as good for you as they taste. We've rounded up nine of our favorite munchies to nosh on when we want something healthy and delish. The nominees are…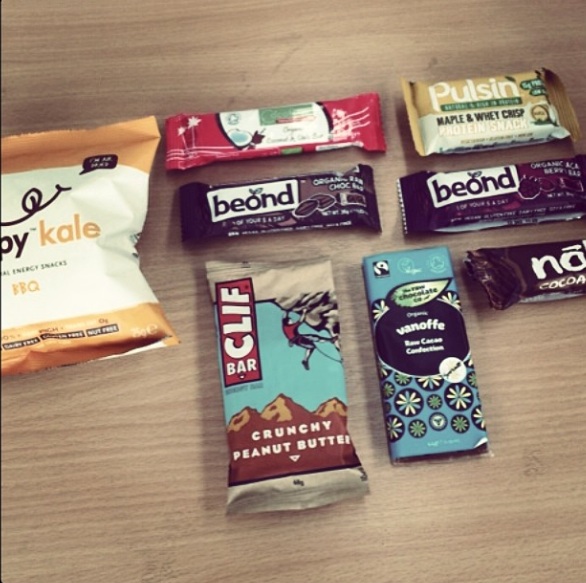 Nakd Bars
As if you haven't heard us talk about these already—we are in love with Nakd Bars. A dietary darling in nutritionist circles, the Cocoa Delight flavor's got four ingredients: dates, cashews, raisins and cocoa. Unbelievable, right? They're cold pressed, which is great for raw food fans, and it clocks in at 135 calories. It's got a fudgy texture and tastes a bit naughty, but we promise, Nakd bars are really nice.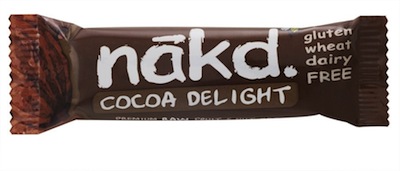 Bounce Natural Energy Balls 
Bored of bars? The spherical goodness in Bounce Natural Energy Balls is a change of pace to the classic rectangular munchies. At 210 calories, they aren't the lightest of snacks, but they're super filling. Chewy and not too sweet with a bit of crunch, the Peanut Protein Blast flavor tastes like what it is—peanuts and whey protein (the almond variety's pretty tasty too.) They've got a whopping 14 grams of protein, which will keep you from being ravenous anytime in the near future after eating one. It's our editor Anna's go to snack on back-to-back appointment days when there's no time to stop for lunch.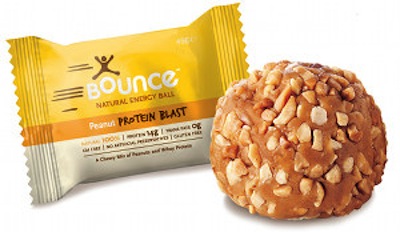 Happy Kale
For the savory snacker, we love Happy's yummy air-dried kale crisps. We tried the barbecue ones, and the flavor was spot-on. They crisps aren't too barbecue-y, and you get a little bit of zing. Although they don't contain any cheese, there's something almost Parmesan-like in their flavour. At 120 calories, these kale crisps are a perfect little satchet to reach for when you're fighting a salt craving.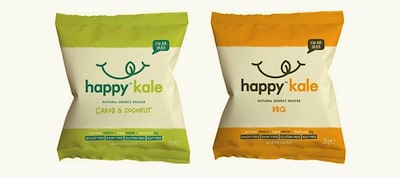 Beond Bars
Not into chocolate? We may not understand you, but we will support you. Beond's Organic Acai Berry Bars are delish when you're looking for fruity flavors. Similar to Nakd bars, they've got a short list of ingredients including nuts and dates, and they're chewy. The organic raw choc bar is excellent too. It's a bit seedier and more almond-y tasting than the Nakd bar, but just as good.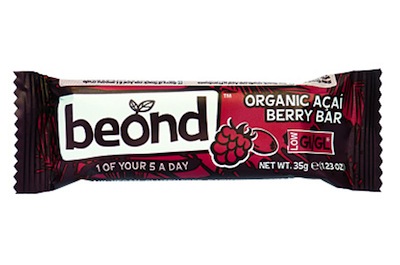 Punch Foods Superseeds
These were a last-minute addition to our list–yep, we loved 'em that much we had to give them a gong. Superseeds are unlike any of our our usual afternoon snacks, and we're fans. Each canister contains a mixture of seeds and superfoods, and there are four different flavors. From chocolaty and sweet to savory and spicy, there's a superseed variety for everyone. They range from 165-178 calories per 30 gram serving.
Pulsin Bars
Pulsin's maple & whey crisp bars edge out Bounce Natural Energy Balls when it comes to protein—they've got 15 grams of it. These bars are dense and slightly crunchy, and they taste a little bit like vanilla as well. They're 209 calories of energising yum. Be prepared to be full afterwards, these babies are dense.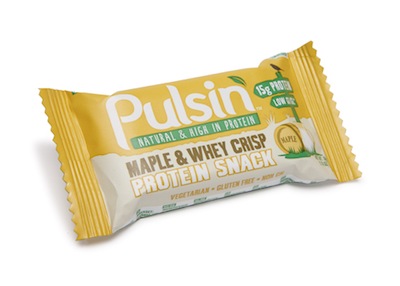 The Raw Chocolate Co. Vanoffe Bars
Looking for an afternoon treat? Usually when we're talking about healthy-ish chocolate, it's dark, but The Raw Chocolate Co.'s Vanoffe Bar surprised us by tasting like a creamy, melt-in-your-mouth blend of milk and white chocolate. We love a good dark chocolate bar, but this was a sweet change. It's made mainly of virgin cacao butter and lucuma, a Peruvian superfruit. It's got a bit coconut palm sugar in it, but what's a little treat here and there? The bars are vegan, and although a whole bar's about 248 calories, the Healthista team shared it and just about a quarter of was still super satisfying. Looks like you've got a few days of an afternoon treat to look forward to.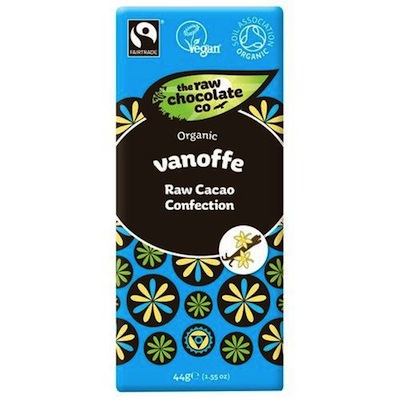 Clif Bars
Huge in the States and now making their way here, a classic Clif Bar is a great option when you're on the go at lunchtime or needing a serious energy boost. With 254 calories, it's a heavyduty snack, but it's got loads of vitamins including A, C, E and B12. The crunchy peanut butter variety was like a PB cookie without the gooey-ness.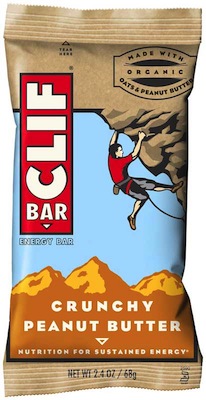 Yu! Fruit Chews
Yu! Fruit Chews make us feel like kids again—except these fruit snacks are probably much better for us. They've got no added sugar, promise! The button-shaped little jellies don't taste as sweetened and processed as dried fruit, and they're all around 85 calories a pouch. They're a nice afternoon treat when you're craving a chewy, candy-like snack (we liked the mango and blueberry ones best.)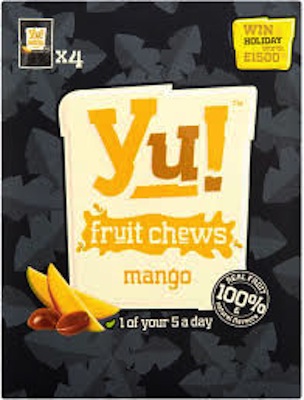 What's your favorite packaged afternoon snack?
READ MORE:
10 pre-exercise snacks that WON'T ruin your diet
10 smart snacks under 150 calories
Like this article? Sign up to our newsletter to get more articles like this delivered straight to your inbox.