Anti-ageing advice gets more and more complicated but what do women that have aged well actually do? When Healthista met Pamela Jones (our writer Lydia's granny) – 82 years old, nimble, fun and totally switched on – we had to find out 
1. Eat well, leave a little behind
Pamela has always been conscious of what she, and others, are eating. When we go out, she may order fish 'n' chips, but asks for a kid's portion, with salad not fries, and then proceeds to take all the batter off. 'I won't eat it all', she usually says, before it's even hit the table, or 'just an inch' when the waiter pours out the wine. One glass a week is the rule. There's always a little left for Mr Manners – at our local Indian, the waiters were always on hand to package up leftovers for us to take away. Despite only ever eating a small portion herself, Pamela always lays out an incredible spread for Boxing Day, with poached salmon, gammon slices and the now traditional Thai turkey curry. We usually all leave with Tupperwares.
Proof it works: For a long time, scientists have known that Calorie Restriction (CR) – that's eating a little less than all the calories your body needs – can help ward off age-related diseases including cardiovascular disease. This review in the American Journal of Clinical Nutrition in fact looked at many such studies and concluded that – at least in animals though more studies in humans are required, eating less than your body needs is associated with a host of anti-ageing benefits.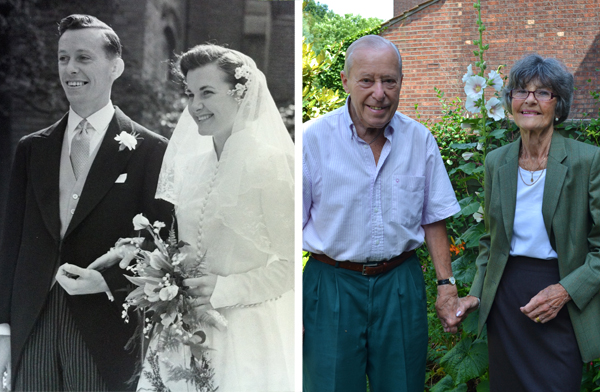 2. Keep getting your nails done
Pamela often complains about the lines on her face and sagging skin on her arms, stating that they make her look like an 'old lady'. I reassure her that she always looks glamorous, and that I've never seen her leave the house without her nails done and her lips pink and pearly. 'Oh no', she said abruptly, 'I don't slop, if that's what you mean.' She's always had lovely thick hair, which I've been lucky enough to inherit, and likes to dress in a modern style, shopping on the high street in places like UniQlo and Gap. Having a bespoke tailor as a son of course helps, and if you ask nicely, she'll give you a flash of her snazzy suit lining.
Proof it works: Wearing make-up has in studies (like this one in the international Journal of Cosmetic Science) been shown to increase self-confidence and sociability. The latter in particular has been proven in many studies to be a key indicator for healthy ageing (see below).
3. Never stop doing your thing
She's always been sporty, playing tennis in her youth and for the past few decades, bowls. Having held the title of Wandsworth Champion, Surrey Champion, and playing for the England B team, she also gave a nineteen year old a run for her money on the green recently. It's not just about sport, but general busy-bodying too. She honestly never stops. Pamela's your go-to girl if you're after a trip to Ikea, knowing the winding layout like the back of her hand. A few months ago when I was redecorating my bedroom, she come round with her toolbox and was straight up a ladder, teaching me how to wallpaper. She drives everyday, but also has no problems jumping on a bus or a train either. Even when she's at home she always finding something to do, whether it's putting on the dishwasher, tidying up, or running up the stairs to find that jumper that she thought you might like.
Proof it works: Many studies have found that a combination of taking an interest in new things and staying active is probably the most useful thing you can do for your brain and body as you age. Most recently, in October 2013 researchers from Concordia University in Montreal found that having hobbies could keep the brain sharp, ward off mental deterioration and also depression that can be associated with getting older.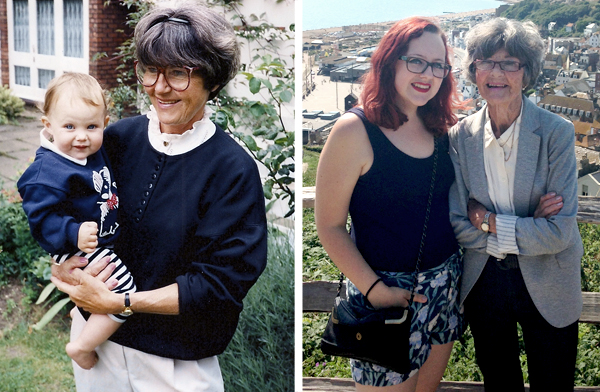 4. Socialize, socialize and then, socialize some more
When trying to see her for lunch the other week, Pamela said she 'would have to check with the girls and get back to me.' She meets up with a group of her bowls friends about once a month, always encouraging them to try a new restaurant or cuisine. This year was the first I can remember that they haven't had a kitchen-full of neighbours round for my grandfather's birthday, but still the house was fully decorated, just in case anyone should happen to pop by. If she's out when you phone, it's usually because she's running a platter of sandwiches up to the bowls club for a do.
Proof it works:  A number of studies have suggested that socialising could reduce the risk of dementia in the elderly. One, a 2008 study from The Harvard school of Public Health looked at people over 50 each year from 1998 to 2004 and found that those who were most socially active had less than half the rate of mental deterioration than those most isolated.
5. Get a laptop for your 80th
Probably the most age-defying thing about Pamela is her switched-on, buzzy attitude to life. We chat on the phone and go out to lunch, just like I do with my friends. She always keen to get out and about, seeing exhibitions and going to the theatre. Most recently, my dad and I took her to the Lowry exhibition at Tate Britain, and a month before that, she came to see Matilda with me and my mum. She's had a mobile phone for a good few years now, and for her 80th birthday we bought her a laptop, which she uses to email friends and family overseas.
Proof it works: Life long learning and an ability to embrace change is one of the keys to healthy ageing, studies have found. In fact, research conducted by neuropsychologist Dr Robert S. Wilson at the Rush Alzheimer's Disease Center in Chicago, found a cognitively active person in old age was 2.6 times less likely to develop dementia and Alzheimer's disease than a cognitively inactive person in old age. Plus, it seems the more mentally challenging an activity, the more beneficial it is for the brain. Research in the journal for the Association for Psychological Science took 221 adults aged 60 to 90 and got them to angage in a particular type of activity for 15 hours a week. Some were assigned a brand new skill to learn such as digital photography, quilting or both. Others were asked to engage in more familiar activities at home such as listening to music and word puzzles. Turned out, the ones engaged in the most challenging activities showed significant improvements in memory compared to those who stuck to familiar activities.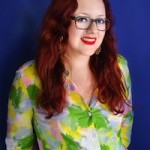 Lydia Jones blogs at abitofwhatifancy.blogspot.co.uk
Like this article? Sign up to our newsletter to get more articles like this delivered straight to your inbox.