The anti-ageing industry is putting profit before patient safety, a group of leading plastic surgeons said yesterday
Speaking at the annual conference for the British Association of Aesthetic and Plastic Surgeons (BAAPS) outgoing president Rajiv Grover said the cosmetic surgery industry was putting profits before patient safety.
He said 'grubby practices' such as incentives to have surgery were still happening in a climate rife with unregulated procedures and untrained practitioners, six months after a government review recommended an overhaul of the entire industry.
'Six months on from The Keogh Review that recommended regulation of the industry following the PIP Implant scandal, nothing in Britain has changed,' he said.
'We still have a climate in which anyone can do a half-day course and set up a practice, order fillers online and start administering fillers or Botox in their backyard sheds.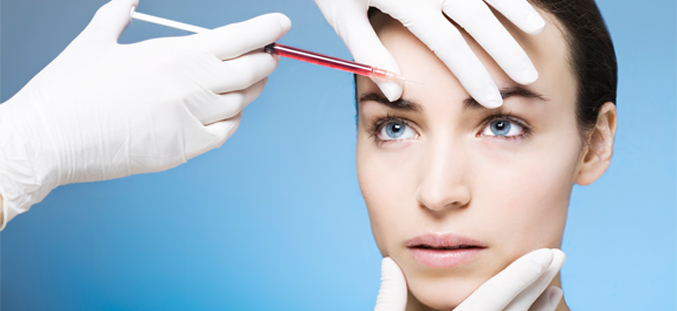 'The government has failed to respond to any of the recommendations and patients are being put in danger at the hands of untrained practitioners injecting fillers and Botox and non-surgeons carrying out surgical procedures. The Keogh report was lip service.'
In April this year, the Chief Medical Officer Sir Bruce Keogh released The Keogh Review in response public demand for greater regulation of the cosmetic surgery industry in Britain in the aftermath of the PIP scandal.
The review's recommendations included making all dermal fillers prescription only and ensuring all practitioners were properly qualified, from cosmetic surgeons doing breast surgery to those offering injectables such as dermal fillers or Botox.
The review also recommended clinics stop using promotional deals to lure people into having surgery and given adequate time to consider the procedure before agreeing to have it.
But a new study has found that more than half of the highest Google-ranking aesthetic plastic surgery providers still offered promotional deals, often tied with luxury themed extras such as free photo shoots, trips abroad to have surgery at a cut price and even a complimentary chauffeur service.
The study by Reza Nassab, Plastic Surgical Registrar at Whiston Hospital Liverpool on behalf of BAAPS also found some two in five offers had time limitations.
For example patients were offered money off or extra perks if they booked by a certain time.
'Not one provided the 'cooling off process recommended by the Cosmetic Surgical Practice Working Party (CSWP) that advised the Keogh Review,' said Nassab.
Earlier this year, Healthista editor Anna Magee was accepted on a half-day 'fillers technique' course after explaining that she had no medical background and had never used a syringe before.
After ordering fillers online, having some business cards (under another name) printed, after the course was completed she would have been ready to administer fillers.  It is technically legal in the UK for anyone – with or without a medical background – to administer fillers.
A separate study looking into the providers of non-surgical treatments such as Botox and fillers showed a third didn't specify who administered procedures and 26 per cent made no mention of qualifications.
'Sites where facial procedures could take place included shopping centres, gyms and at home parties,' said Nassab. Watch Mr Nassab talking about the research
Shockingly, only one in five of the procedures were offered in facilities registered with the Care Quality Commission that assesses healthcare clinics in the UK.
The risks associated with unqualified and inexperienced people injecting fillers or Botox include facial paralysis or disfigurement and in rare cases, blindness, said Nassab.
Like this article? Sign up to our newsletter to get more articles like this delivered straight to your inbox.