Does your sex drive need jump starting? Healthista spoke to three nutritionists about the best natural libido boosters
This article was last updated 10th September 2020
It's the middle of winter so you may not feel like getting hot and sweaty under the duvet with your significant other.
Plus, thanks to factors like hormonal changes, low energy, stress, alcohol, drugs and even low self-esteem, at certain times in our lives, our libido can feel as though it's lagging a little.
In fact, research from The American Sexual Health Association has shown that 30-50 percent of people will deal with having a low sex drive at some point in their life.
If you're feeling this way, team Healthista has got your back. We spoke to three experts about the best natural libido boosters and ways to rev up your sex drive.
So in the words of Marvin Gaye, 'let's get in ooonnnn.'
Natural Libido Boosters #1 Zinc for a bit of chemistry
Oysters – that age old libido-boosting remedy that has staff at seafood restaurants rolling their eyes daily. Well, there might just be something to it. All thanks to one little mineral – zinc.
Nutritionist Rob Hobson explained that 'oysters are the historical sign of aphrodisiac because they look like female genitalia – this view was especially common in the Edwardian days when they were incredibly cheap to buy.
These days, we know it actually has more to do with the high zinc content in the shellfish. If you have low levels of zinc this could lead to a low sex drive as it helps with testosterone production.
It's especially helpful for men as they also use the mineral to make sperm cells – so it's also something to consider if you're trying to get pregnant.'
 if you're not a meat eater I would say try and eat nuts, chickpeas and mushrooms
Nutritionist May Simpkin agrees that zinc is a good call if you're looking to up your libido. 'Zinc is such an important mineral because it's involved in so many chemical reactions in the body.
If you want to really maintain your health and performance you've got to have a lot of zinc. That's why when you don't eat meat (which is a really great source of zinc) you've got to find it elsewhere and it's not always easy…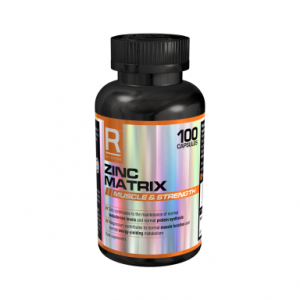 Oysters have really high levels of zinc but there's also beef and lamb and sometimes fortified cereals will even have it as well.
But if you're not a meat eater I would say try and eat nuts, chickpeas and mushrooms.'
NHS guidelines suggest women have 7mg of zinc a day. If you feel as though you might not be getting enough zinc from your food, it might be an idea to try a supplement.
Healthista loves Reflex's Zinc Matrix available to buy on Amazon in the US and in the UK. 
Natural Libido Boosters #2 Vitamin E to increase sex hormones
Another micronutrient that can help with testosterone production is vitamin E, found in plant oils, nuts, seeds and wheatgerm.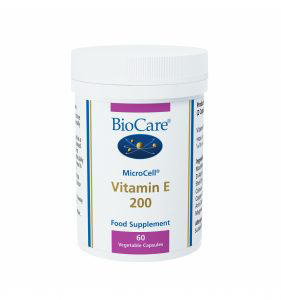 'If you're lacking interest in sex or lacking desire, I recommend Vitamin E. Vitamin E is important for sexual desire because it increases testosterone levels, which therefore increases stamina and also raises desire,' says Hay.
'For men, it also raises sperm count and motility which is important as well. Increased testosterone levels also help with blood flow, oxygenation of the body and this makes it one of the key vitamins to enhance sexual performance'.
Hay recommends BioCare MicroCell Vitamin E available to buy on Amazon in the UK and in the US. 
Natural Libido Boosters #3 Good cholesterol to help your hormones
Good cholesterol is found in flaxseed, soy foods and fatty fish and Simpkin explained that it is essential in keeping our hormones balanced.
'Cholesterol is actually the building block of our sex hormones oestrogen, progesterone and testosterone. So the whole concept of eating zero cholesterol and reducing it to very low levels could damage this,' says Simpkin.
'Eating foods that are high in good cholesterol helps in the production of female hormones and that does include testosterone, even though as women we have less testosterone – but that is what gives you that oomph.'
So Simpkin recommends getting your hands on foods like avocados, nuts, seeds and even eggs.
Dopamine will improve mood but also help to trigger arousal
'That's why there is so much hoo-ha about statins [medication taken to help prevent heart attack]. They reduce your cholesterol level but they can sometimes reduce them too low and then you just don't have enough to make all your sex hormones so then your hormone levels are all haywire.'
Natural Libido Boosters #4 Fish oil to fix your mood
Nutritionist Rick Hay clues Healthista in on another great way to improve energy levels.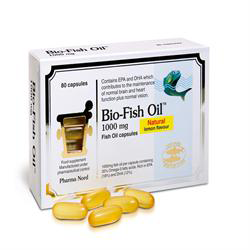 'Research has shown that Omega 3's and their benefits on mood and their ability to decrease anxiety and depression which in turn means that if these two are decreased your desire will be increased. Bio-Fish Oil can help to increase dopamine levels,' says Hay.
'Dopamine will improve mood but also help to trigger arousal. Omega 3 can also help with the moisturization of the skin and also help to moisturise mucus membranes which help to reduce dryness and create lubrication during menopause and hormonal changes.'
Hay recommends Pharma Nord Bio-Fish Oil available to buy on Amazon in the US and in the UK. 
Natural Libido Boosters #5 Ginseng for an energy boost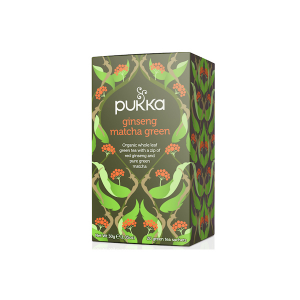 And if you're looking for a natural remedy boost – Hobson has the herbal remedy for you.
'Ginseng is known to have a restorative effect and improve physical and mental energy as well as stamina. In China, it's always been revered as a libido booster and I think that's down to its energy boosting quality,' says Hobson.
'Ginseng might be great for somebody that's got a low sex drive that is linked to stress or fatigue to boost their overall wellness and energy levels. You can either have this herb as a tea or a capsule.'
Healthista loves Pukka's Supreme Matcha tea available to buy on Amazon in the US and in the UK. 
Natural Libido Boosters #6 St John's Wort for a pick-me-up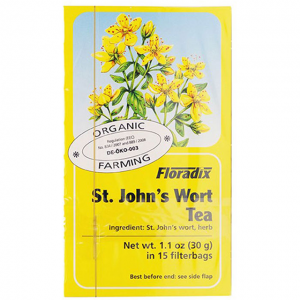 St John's Wort is another natural remedy that's been described as being helpful for a flagging sex drive. While Hobson explained that a lot of natural remedies for libido are anecdotal rather than based on stacks of scientific evidence he does say that ingredients like this have stood the test of time.
'Remedies like this have approved health claims, just down to the fact that they've been doing this job for a very long time. St John's Wort has always been something that has been regarded as helpful as a natural alternative for depression. The idea is that if you treat your depression, you're more likely to get your sex drive back.'
Healthista loves Floradix St John's Wort tea available to buy on Amazon in the UK. Or try Buddha Teas St. John's Wort available to buy on Amazon in the US. 
Natural Libido Boosters #7 Chamomile for a good night's kip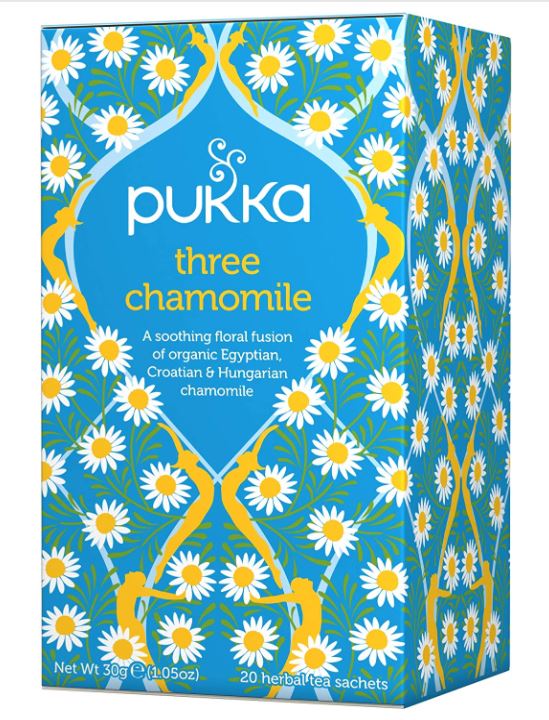 Simpkin stressed that getting enough rest is essential for revving up your sex drive. 'If you're constantly fatigued and you're constantly lacking in sleep you're going to be exhausted and that's going to have an effect on your energy levels which is not going to help your libido.'
Hay suggests products which include ingredients that help aid sleep such as chamomile. 'Chamomile seems to have the ability to connect to GABA receptors in the brain which promote the production of melatonin – a hormone that helps you sleep better.'
Healthista loves Pukka Three Chamomile, Organic Herbal Tea available to buy on Amazon in the US and in the UK. 
Natural Libido Boosters #8 Gingko for better blood flow
Hay explained exactly how herbal remedy Ginko helps to improve your blood flow and why this makes it useful to improve libido.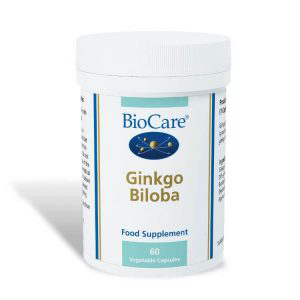 'It's a botanical and as a herbalist, I've used it for many years successfully with my clients. Ginkgo aids blood circulation and it's crucial to have good blood circulation to the sexual organs to help with good sexual function,' explains Hay.
'BioCare Ginkgo Biloba is one supplement that I recommend. Ginkgo also reduces platelet aggregations which means that it helps to clear blood vessels and promotes vasodilation [which helps with blood flow to sexual organs].
'Ginkgo contains terpenoids and ginkaloids, these are the chemical factors that help Ginkgo to produce its sexual enhancement results – it's one of my favourite botanicals.'
Hay suggests using BioCare Ginkgo Biloba available to buy on Amazon in the US. 
Natural Libido Boosters #9 Peanut butter for a protein punch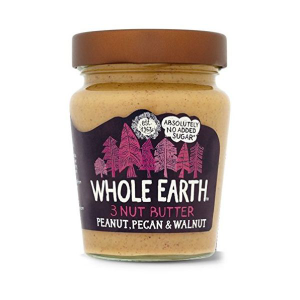 Energy levels have a huge impact on mood particularly with getting you in THE mood.
Simpkin revealed that the most important thing you can do for your energy levels is to learn to control your blood sugars.
'Control them so that your energy levels are not dipping. Make sure you're combining your protein with carbohydrates and avoiding processed sugars like cakes, sweets and biscuits. They'll give you a boost but you'll come crashing right down as your blood sugars are removed and that's not going to help with your energy levels.'
To avoid these energy dips, Simpkin suggests opting for foods that are high in protein. 'You want to eat something that will release sugar more slowly, a good snack would be nut butter with oat cakes.'
Simpkin recommends a nut butter such as Whole Earth Pecan Walnut Butter available from most supermarkets.
The Experts:

Rob Hobson is a nutritionist and runs consultancies RHNutrition and HOPE (Helping Older People to Eat Well) and has built a reputation as a trustworthy and inspirational source of information working for the NHS, private clients and leading food and nutrition companies including supplements provider Healthspan.
An obsessed foodie and skilled cook, Rob regularly cooks for celebrity clients and contributes to national press including Stella, Daily Mail, Grazia, Harpers Bazaar, Runners Fitness, Healthy magazine and Women's Health.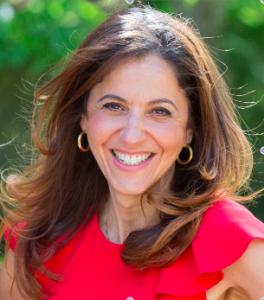 May Simpkin is a UK registered practitioner with a Masters Science degree in Personalised Nutrition. She is an experienced clinician, practising functional medicine from an evidence base, providing the latest research into nutrition.
She is also Chair of the Continual Professional Committee at BANT. In addition, she is registered with IFM, The Institute for Functional Medicine and a member of the RSM, The Royal Society of Medicine.

Rick Hay is an Anti Ageing and Fitness Nutritionist with many years clinical experience in nutrition, naturopathy, botanical medicine and iridology.
He specializes in obesity treatment and weight management. He writes a regular Natural Health and Fitness Blog for Healthista.
More Healthista Content:
6 libido boosters to try tonight
Low libido? 8 surprising reasons you don't want to have sex
5 fertility mistakes your MAN is probably making
5 ways you can make sex HEALTHIER
Like this article? Sign up to our newsletter to get more articles like this delivered straight to your inbox.