Amanda Seyfried, Charlize Theron and Jessica Alba are amongst the many celebrities with Obsessive Compulsive Disorder (OCD), now highlighted by a new Channel 4 drama
Channel 4's fresh new TV drama Pure premiered last week, following 24-year-old Marnie, played by actress Charly Clive.  Marnie has Obsessive Compulsive Disorder (OCD).
The six-part drama is adapted on the acclaimed biography of Rose Cartwright, aka Marnie who decides to pack up and move to London, as she can no longer cope with her condition, Pure O (purely obsessional), a form of OCD. In London she discovers she is not the only lost soul and makes a group of new friends.
The drama focuses on Marnie's functionality and the complications that pure O can cause to a person's daily life. It also highlights the severity of the disorder and shines a new light on the scope of what OCD can encompass.  For Marnie, it manifests as being hindered by obsessive sexual thoughts and compulsions with unseen mental rituals that deeply interrupt her life.
12 in every 1,000 people suffer from obsessive-compulsive disorder
What is Obsessive-compulsive disorder?
Obsessive Compulsive Disorder, or most commonly referred to as OCD, is a severe anxiety condition. According to OCD UK, it is estimated that around three quarters of a million people are thought to be suffering from this debilitating condition. That's approximately 1.2 per cent of the population in Britain which accounts to over one million people dealing with this disorder each day. Recent research also suggests that OCD is more common in women than in men.
OCD is often associated with immaculate cleanliness, repetitive hand washing or even mild germ phobias. But the truth is this condition is far more complicated. There are two predominant factors of OCD. These are obsessions and compulsions.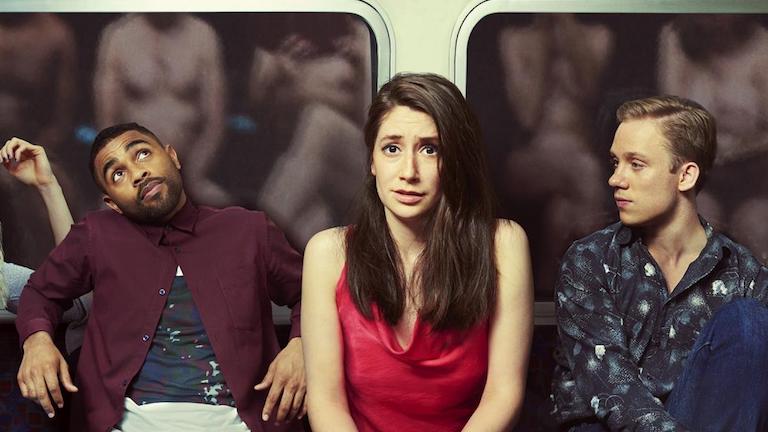 The Symptoms
Obsessions 'are unwelcome thoughts, images, urges, worries or doubts that repeatedly appear in your mind,' says the mental health charity, Mind. This can result in the avoidance of certain people or places, sometimes even objects. Simply put, this is the cause of the anxiety.
Compulsions are the repetitive actions the person must do to tame their anxieties, this could include excessive checking of appliances, counting or repeating words in your head, or even washing your hands to the point they are red raw. This is the physical ritual.
More and more people are opening up about their battles with mental health. Now is the time to embrace them just like these six celebrities have done.
#1 Jessica Alba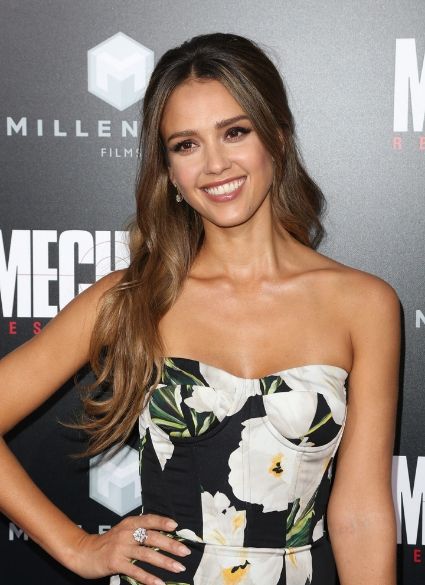 The actress now turned businesswoman once stated that she had suffered from OCD. It was a need for control over her life. As a child she suffered from multiple health issues such as kidney problems, asthma and pneumonia, which sometimes hit her multiple times a year, as mentioned in Cosmopolitan. It was no wonder that she developed a need for control over her life and so developed an obsessive and controlling condition.
'I used to unplug every single appliance in my house. Or I'd double-check every door in my house to make sure it was locked at night,' as mentioned in ABC News. 'It was like a panic came over me and I had to do something, and once I did it, I was OK. … It was really me needing to control something.'
#2 Camila Cabello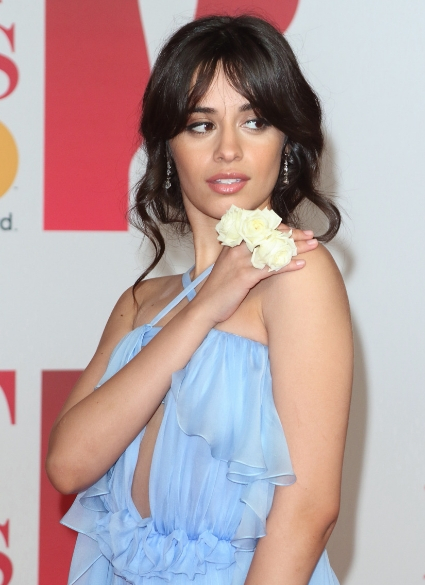 The 21-year-old singer recently admitted in an interview last year to her struggles with anxiety and OCD. Camila is one in a number of celebs that have come forward with their mental health difficulties.
'OCD is weird. I laugh about it now,' she says in an interview with E! Online. 'Everybody has different ways of handling stress. And, for me, if I get really stressed thinking about something, I'll start to have the same thought over and over again, and no matter how many times I get to the resolution, I feel like something bad is about to happen if I don't keep thinking about it.'
Once diagnosed with OCD, the disorder appeared to be more easily managed and Camila could finally cope with it. She explained to Teen Vogue 'I didn't know what it was and when I found out, and [learned] how to step back from it, it made me feel so much better,' she said. 'I feel so much more in control of it now. To the point where I'm just like, 'Aha! OK, this is just my OCD.'
#3 Amanda Seyfried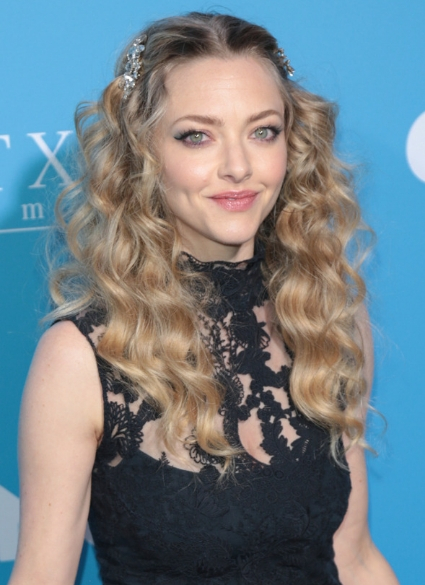 After filming Mean Girls in 2004, 19-year-old Seyfried took the step and moved to LA to continue her film career. Driving to one of her new sets she began to suffer from a panic attack, she tells Porter last year 'I got dizzy and had this crazy headache, so I pulled over onto the freeway ramp and called my mom: 'I'm going to die!' I was gasping.' It was soon apparent that she had OCD and once diagnosed found her 'whole life changed. It was so empowering.'
Now 33-years-old, Amanda told Porter that she was on medication, but that combined with her embracing motherhood has left her so busy that she never has enough time to worry
#4 Katy Perry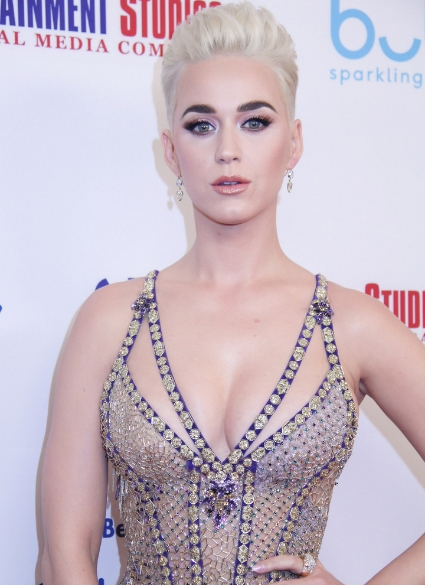 The 34-year-old American singer-song writer is not shy about opening up on her quirks, nor does it seem her mental health is out of bounds either as she honestly admits to suffering from obsessive compulsive disorder.
Speaking out in 2013, as noted in News24, she said 'I have OCD tendencies. I do strange things with buttoning everything up and colour coordinating it, hanging it in a certain way. When things are out of control in your childhood, you find things to focus on.' But that's not all, she has also admitted, as stated in the Cosmopolitan, that she brushes her teeth 'four to six times a day,' and takes twenty-six pills each day, but don't worry they're only 'vitamins and supplements.'
#5 Lena Dunham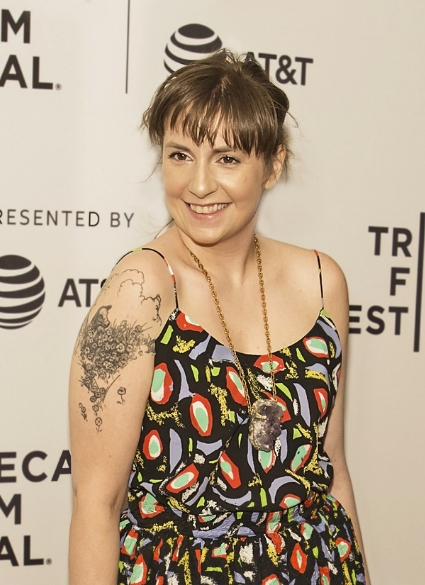 Multi-talented director, actress, and writer, most notably known for her hit show Girls, Dunham is no stranger to the effects of anxiety. She is particularly open about her experiences and feels no stigma surrounding her struggles.
In a video exclusive to People she said,  'I have obsessive compulsive disorder and a generalized anxiety disorder that often leads to dissociative anxiety.'
Even as a child at the age of four, it was apparent that beneath her funny demeanor she was plagued by thoughts of worry which highly affected her schooling. She confessed in Vogue 'I missed 74 days of 10th grade,' which in turn lead to her to become avoidant and afraid to leave the comfort of her own home.
#6 Charlize Theron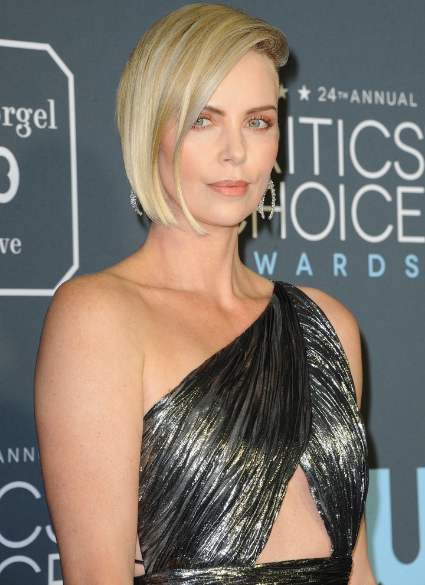 South African actress and mother of two spoke in 2012 to Australian radio show Kyle and Jackie O and confessed she has 'OCD, which is not fun.'  She goes on to say, 'I have to be incredibly tidy and organized or it messes with my mind and switches off on me.' She has also professed how the worry of chaos often weighed upon her at night. Something that anyone with anxiety can relate too.
In 2017 she spoke to Ellen DeGeneres in an interview about the effect her children had on her condition. As mentioned in ET online, she says  'My kids definitely help me be less anxious about a lot of that stuff. There are certain rooms that I let go and I've given up on.'
You can now catch Pure every Wednesday on Channel 4 or you can catch all episodes on All 4.
More Healthista Content:
Is your instagram making you ill?
5 effects of stress that seriously impact your health
Mindfulness and running – the therapy that could change your life
3 exercise tips this TV doctor wants you to know
7 signs of magnesium deficiency that could be ruining your body goals
Like this article? Sign up to our newsletter to get more articles like this delivered straight to your inbox.