It is often reported that vegans can't get enough protein to help cells and muscles grow. Healthista reveals the best vegan protein powders around, and their protein content, to celebrate World Vegan Day on November 1st (and the start of World Vegan Month!)
1. Naturya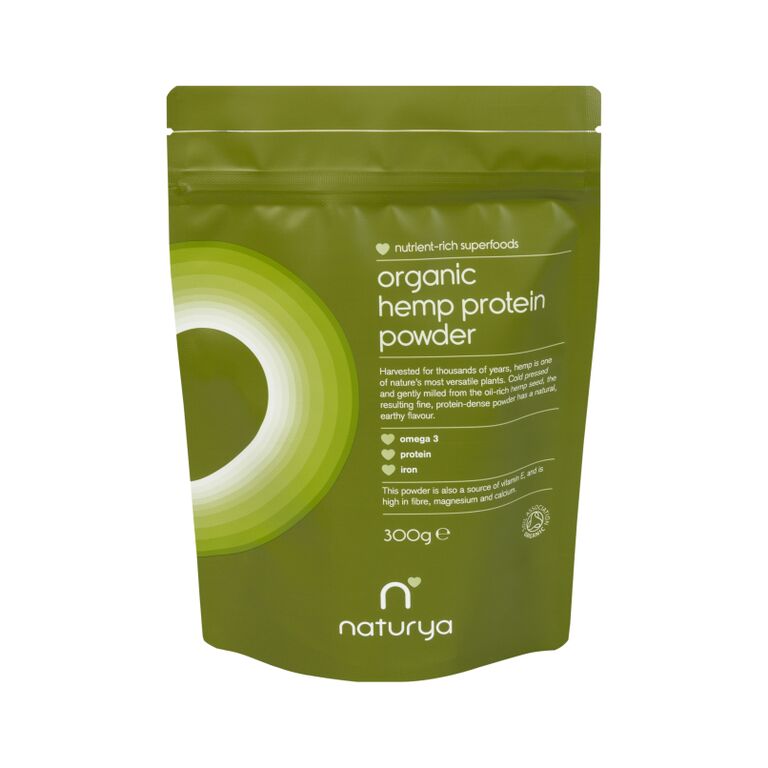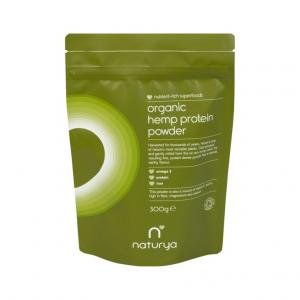 We love Naturya Organic Hemp Protein Powder  originating from oil-rich hemp seeds that are cold-pressed and milled into a powder. Naturya's only ingredient is100% organic hemp protein; it has a nutty flavour that tastes incredible when mixed with coconut or almond milk and fruit such as bananas. Naturya's hemp protein powder ensures that get all of the essential fatty acids from omega 3 and 6 and all of the amino acids into your diet, without having to eat fish or meat.
Protein content: 49 grams of protein per 100 grams
2. Pulsin'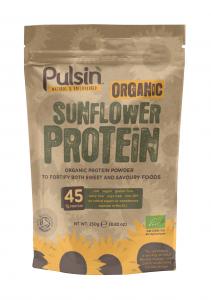 Pulsin' has brought out the first Organic Sunflower Protein Powder
 made entirely of sunflower seeds. This powder is a great option for those who are not only vegan but suffer from nut allergies. It is a well known fact that nuts are an excellent protein option for vegans, but now thanks to Pulsin' you can enhance your diet with seeds instead.
Pulsin's protein powder is gluten free, low in fat and high in fibre so is a healthy and nutritious way to build and repair your muscle tissues as well as aiding digestion. The Sunflower protein powder tastes great when blended with oats, rice milk, mixed berries and a banana.
Protein content: 45 grams of protein per 100 grams
3. Neat Nutrition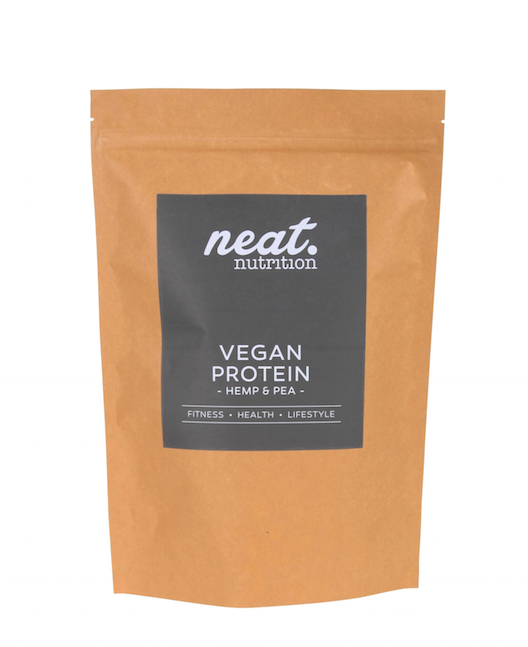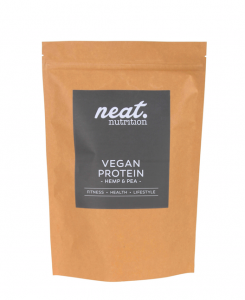 Neat Nutrition are a brand new protein company that launched this year; their vegan protein powder created from a blend of hemp and pea tastes incredible. With three different flavours to choose from: vanilla, berry and chocolate you won't believe that you are drinking a healthy shake rather than a milkshake.
Neat are Healthista's winner for the best tasting protein powder, with a creamy texture even when mixed with water. Neat nutrition's protein is nutrient rich and packed with amino acids including Lysein, (an essential amino acid that plays a key role in converting fatty acids into energy) that vegans are often deficient in. Neat's protein powders will curb you sweet tooth and leave you bouncing around the room, if not the gym.
Protein Content: 71 grams of protein per 100 grams
4. Sunwarrior
Sunwarrior Raw Vegan Protein Powder 500g Bag(s) – Vanilla
is an incredible blend of cranberry, hemp and pea proteins. With three flavours: vanilla, chocolate and natural there is something for everyone. Sunwarrior use the natural plant based sweetener stevia to give their protein shakes the delicious taste they own.
Sunwarrior's protein powder is completely raw and plant-based protein, that is rich in amino acids and superfoods. Our favourite is sunwarrior's chocolate protein powder, try it blended with avocado and coconut milk to create a chocolate protein mousse.
Protein content: 71 grams of protein per 100 grams.
5. Vegancity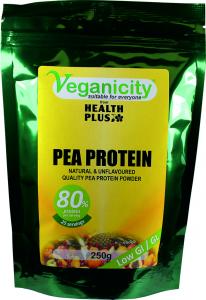 Vegancity from Health Plus have launched their Pea Protein Powder, it has stormed to the top of our vegan chart with its protein content with one cup of vegancity containing the same amount of protein as a glass of milk. It contains a ginormous 80% protein content that can be taken up to three times a day.
Vegancity's Pea Protein is made in Britain and is suitable for everyone including vegans, vegetarians, diabetics and coeliacs and is allergy free. Pea Protein is unflavoured with no added ingredients or sweeteners. Pea Protein is a great addition to smoothies, it has a very strong taste of pea so is enjoyed best when mixed with non-dairy milk, cacao powder and fruits.
Protein content: 81.3 grams of protein per 100 grams
Like this article? Sign up to our newsletter to get more articles like this delivered straight to your inbox.