In this week's Beautista column, beauty editor Annabel Meggeson chooses iconic eye make-up looks and brings you an essential how-to guide
Eye make-up. When did it become so complicated? And intimidating? Maybe it's the overabundance of implements – pencils, pens, liquids, gels, brushes, smudgers – or the overabundance of instructions and tutorials (I get the irony, don't worry). Or the simple fact it involves aiming something point-y at your eye.
Whatever it is, the smoky eye and its many cousins have acquired an almost mythical status. But pull back the green curtain and you'll find little more than a black eyeliner, a blending brush and maybe an eye shadow or two.
Can you hold an eyeliner? Can you apply a few strokes to the top lashes? Can you smudge these with Q-tip? If yes, you can do a smoky eye
Because at the end of the day, here's the rub: can you hold an eyeliner? Can you apply a few strokes of the stuff along your top lashes? Can you smudge these together with a brush or Q-tip? Because if you can, you can do a smoky eye. In fact, any eye at all. After that, it's just a matter of intensity and degree.
Another helpful behind-the-curtain hint: look for inspiration. The internet is awash with pictures of celebrities sporting good eye make-up. And although they have make-up artists who know their stuff and cater for their every make-up need we can still get ideas and try our best to match their photo worthy looks.
Here are a few who have mastered their look and are worth considering and maybe even copying – to the intensity of your choice.
Gwyneth Paltrow's signature smokey eye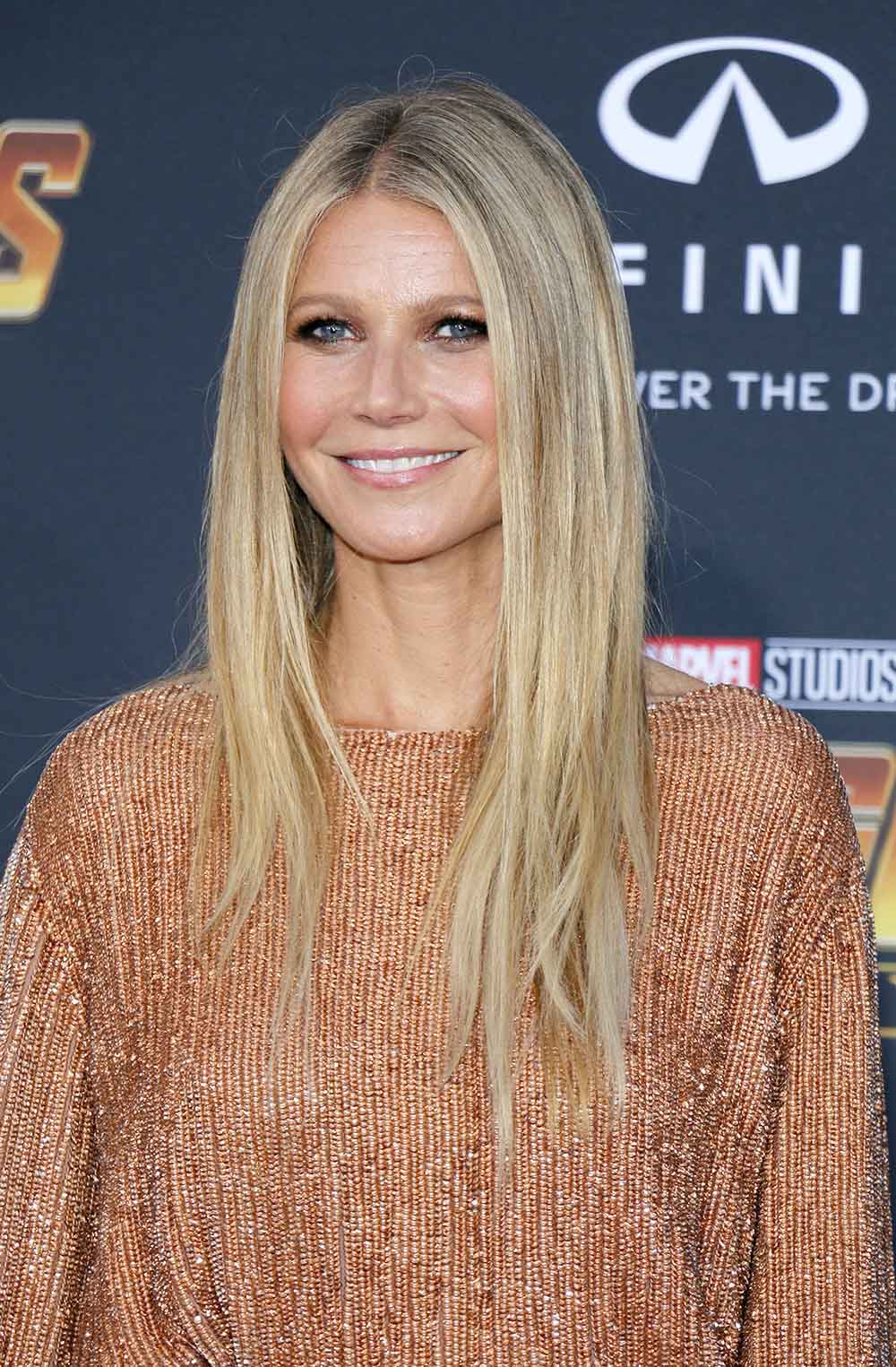 It's good to see a gal taking a leaf out of her own book. In Goop Clean Beauty (compiled by GP's editorial team), there's a brilliant low-down on eyeliner and smoky eyes, which by my reckoning Gwyneth loyally adhered to for her wedding to Brad Falchuk last September.
The key here is to focus the eyeliner on the outer, upper lashes. This is where you'll get the most impact and by concentrating on the upper lash line, you don't need to worry about smudging or running – my personal top beauty fear now I'm over 40 and probably Gwyneth's, too.
Finish with lots of mascara as it will open and define the eyes further, as well as helping hold that smokiness in place.
Tools of the trade? Mac's Pencil Brush, £21 is ideal for precise blending along the lash line. I love Max Factor Masterpiece Lash Crown mascara, £11 for full lashes that still look natural (-ish). Or for something more dramatic, try something from Dior's Diorshow range, £28.
And I keep going back to Bareminerals Round The Clock Intense Cream Glide Eyeliner, £18 as it's soft and smudgeable, but stays put reasonably well.
Claudia Winkelman's Johnny Depp tribute eye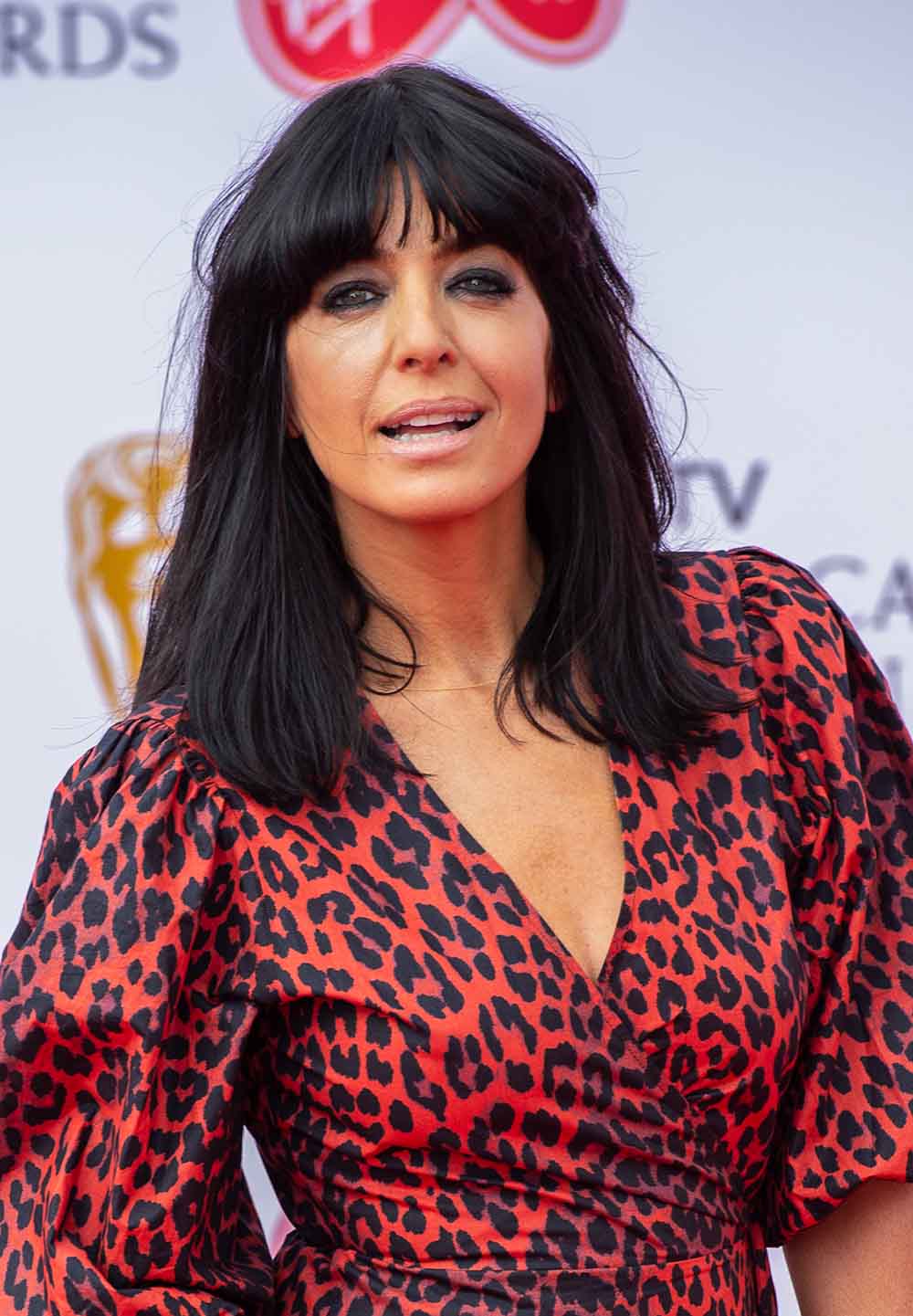 I always thought Claudia Winkelman's make-up was a little like Marmite. But judging by the number of beauty contracts she has landed (most recently No 7 for Boots), the Johnny Depp tribute eye has wide support.
And with good reason. A 360 rim of kohl adds the definition so woefully lacking from eyes as we get older. (Blame stealth loss of pigment and lashes.)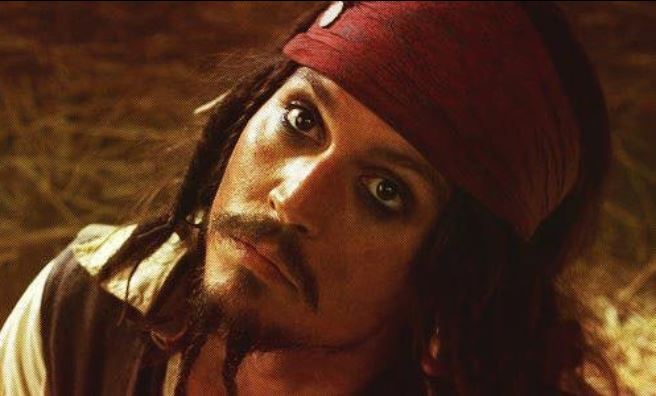 It's the reason Sarah Jessica Parker is never seen without her trusty Laura Mercier Caviar Stick, £24 worked to blended perfection all the way round her baby blues, or why make-up maestro Charlotte Tilbury won't even go to bed without hers on.
The secret to making sure the kohled look doesn't backfire (ie make you look tired, old and a bit batty), is to blend. Blend, blend, blend.
Regular readers will know I let my pillow do the blending – overnight. Parker and Winkleman have their make-up artists.
For everyone else, I suggest a trick I learnt from a Hollywood producer. (She had seen more make-up artists at work than anyone I knew at the time.) It's the load and clean technique. Load your eyes with kohl. Go messy. It doesn't matter, as long as the whole lash line is covered. Be confident.
Next, take a good brush and blend till it becomes a diffused affair all around the eye, but don't worry about neatness at this stage. Just focus on making it really well blended, right into the lash line and without any gaps.
Finally, use a cotton bud dipped in eye make-up remover to clean up the excess and create the shape you desire.
Meghan Markle's dark power eye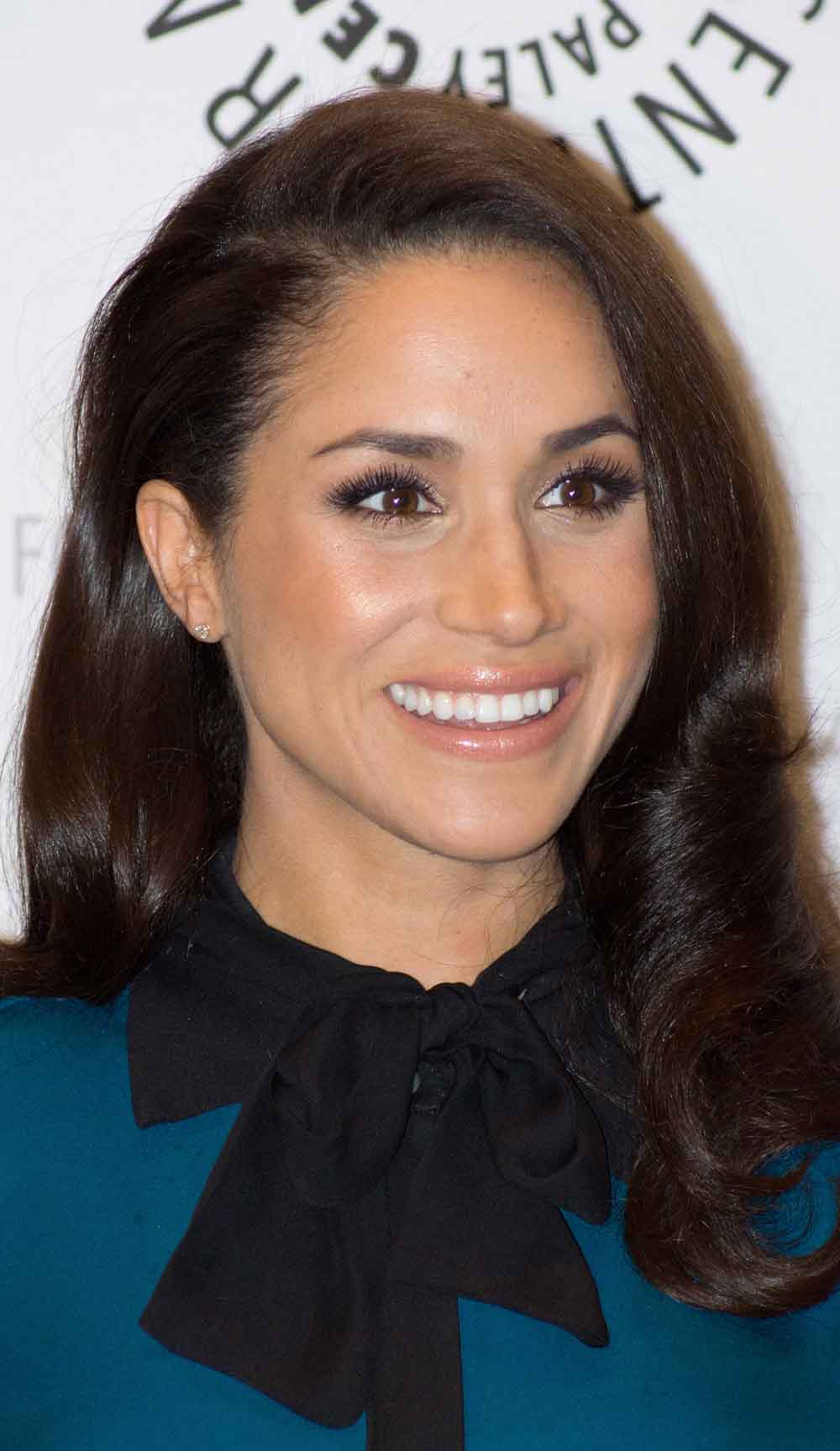 She loves a black eyeliner as much as the rest of us – in fact, I don't think we have ever seen Meghan Markle without some kind of kohl going on, which says a huge amount about its prettifying, photo-enhancing powers.
But in an interview with Beauty Banter the Duchess of Sussex also revealed she likes Chanel's Eyeliner in Cassis, £22. It's a deep purple that she uses on her 'upper lash line and water line.'
Deep colours like purple, dark blue and brown can provide a softer choice, which is better for everyday defining, than black. They also just make a nice change sometimes.
These are the ones I keep coming across: Laura Mercier Caviar Stick Eye Color in Tuxedo, £29 (great for blue eyes); Elizabeth Arden Beautiful Color Precision Glide Eyeliner in Java, £17 (a suits-all brown); Charlotte Tilbury Rock N Kohl in Marlene Midnight, £19 (a dark, grey-blue)
The catwalk's 2019 eye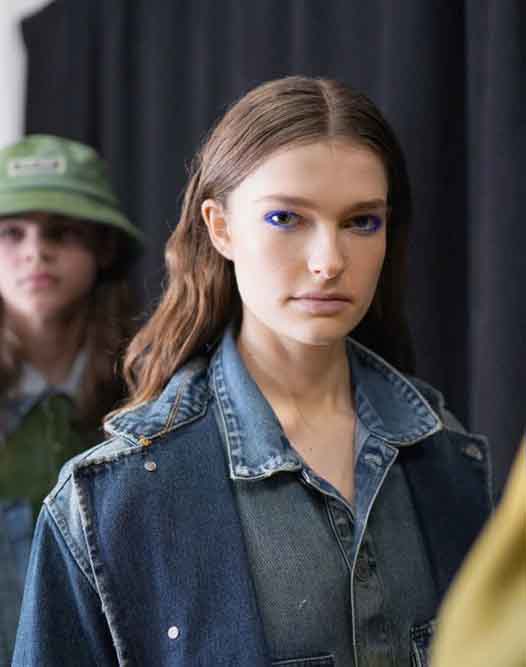 With celebrities, influencers and bloggers stealing the limelight from the fashion shows they're attending, does anyone care about the catwalk anymore? Possibly not.
I know I'm way more interested in what women of taste are wearing out in the world than what models are wearing down the runway.
However, sometimes – just like with the clothes – there are moments of inspiration. This season saw lots of brightly coloured eyeliner and sparkles, both of which I can get behind.
Coloured eyeliners work because you don't need to do much with them. One strong streak along the upper lash line will open up the eyes. Or try it on the outer corners only for an even easier look. If you go for a 'sensible' blue or acquamarine, they can look quite understated, when teamed with little other than mascara and some clear lip gloss.
Mac have some good colours in their Chromagraphic range, £15 – or I love Superdrug for a great selection of make-up that's at the right price to experiment.
For your sparkly lid, try Collection Glam Crystals Liquid Eyeshadow. At £2.99, it's a pretty, wearable champagne to rival any high-end equivalent.
More Healthista Content:
6 celebrities you didn't know have phobias
I wanted subtle lip fillers without the duck face – here's what happened
My boyfriend doesn't satisfy me sexually – therapy