Exhausted by dinner-time but still wanting a healthy meal, our 30-Minute Cook blogger Carole Beck tried a sauces course at Divertimenti Cookery School to find a fast dinner party meal to serve to friends.
Wondering what to serve up when friends come to dinner usually gives me brain-ache. With three kids, I normally need something that I can make ahead of time, isn't too fiddly and doesn't take an age to do. Plus I want something that leans towards healthy, yet feels a bit special too.
Recently, I went on a sauces course with London's Divertimenti Cookery School, and think I found the answer to my dinner-with-friends dilemma – a tasty duck breast served with a red wine and port reduction.
The sauce was pretty fast to make and was lip-smackingly good. And the meal ticked the health box, because while duck breast can be rather fatty, in this dish, you render the fat so that it melts away. You literally pour it out of the pan as you cook, turning the breast into a pretty lean cut.
Duck is good for you – it's a rich source of iron and also the vitamins A, C and B3 (niacin).
And it also makes great dinner party food as you can prepare the bulk of the meal – including the sauce – in advance, and whack it in the fridge till you need it.
Not keen on duck? No problem. My teacher said this jus would also be delicious with steak, beef, lamb or halibut too.
I attended the Knightsbridge school – Divertimenti currently have two cookery school locations – and at this one, you work in pairs to prepare the sauces and cook them in pans on the hob.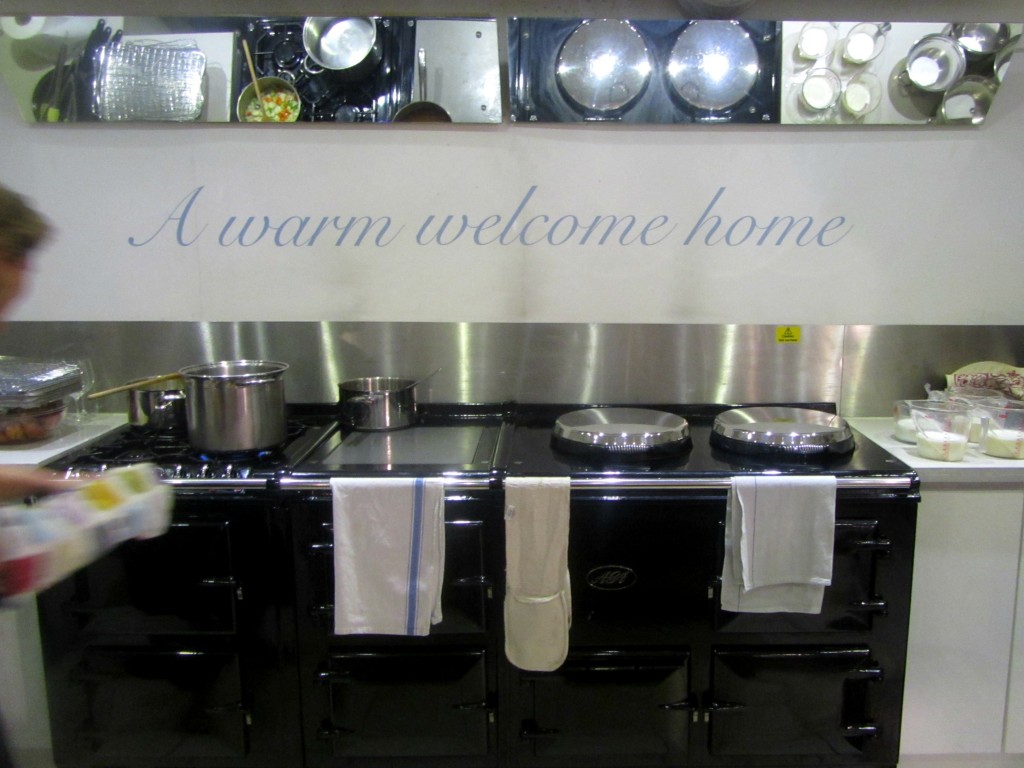 Be aware that the school is in the basement of a cookware shop, which means that shoppers can take a peek at what you're doing. If you're the shy kind, this might not be for you, but on the evening I went along, it was pretty quiet.
During the three-hour class, we made other sauces too, including béchamel, which is usually my nemesis, so I was pleased to crack it once and for all. We also made a beurre blanc and a custard too. All were delicious, but the red wine and port reduction was my favourite.
Pan-fried duck breasts with red wine and port reduction
Recipe thanks to Divertimenti Cookery School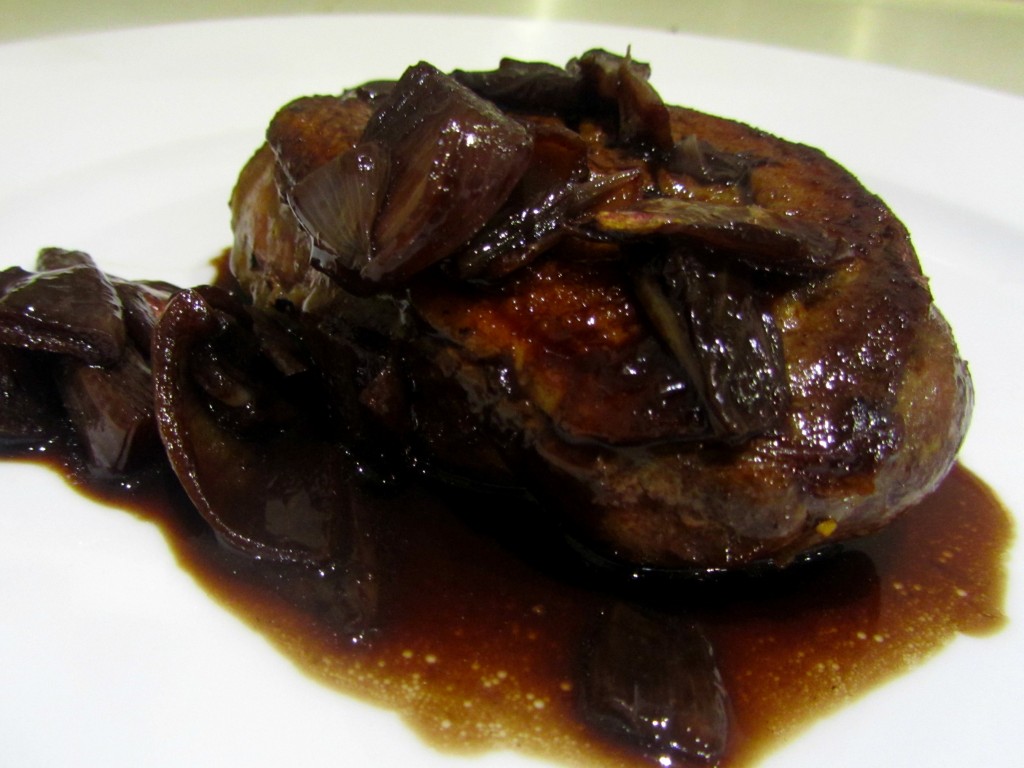 Serves 4
4 duck breasts
10 shallots
Sprig fresh thyme
Sea salt
Freshly ground pepper
Knob of unsalted butter
180ml red wine
80ml port
200ml dark chicken stock
1 tsp caster sugar
Method
Pre-heat the oven to 200°C.
Lay the duck breasts fat side up on a chopping board. Using a sharp knife, carefully score the fat in a lattice pattern, taking care not to cut through the flesh as well.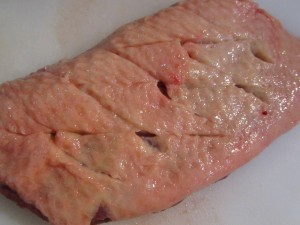 This will help to render the fat and speed up the cooking time.
Season the duck breasts on both sides and place them fat side down in a cold frying pan or grill pan. Place the pan on a medium heat and gently bring it up to sizzling. As the fat melts, pour it away into a separate pan.
Fry the breasts until crisp and golden brown and most of the fat has melted. (The skin will look thinned.) This takes approximately eight minutes.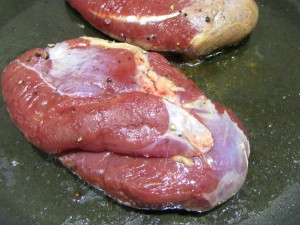 Sear the other side for 1 minute.
(If preparing this meal ahead of time, you can pop the duck breasts in the fridge at this point.)
Transfer the duck breasts to a roasting tray, skin side up and bake in the pre-heated oven for 10 minutes. When it's ready, the flesh, when pressed, springs back. When cooked, remove the duck breasts from the oven and cover with foil. Allow them to rest for 10 minutes before serving.
While the duck is in the oven, make the sauce.
Put the frying pan (with just the sediment left from the frying process to add flavour) onto a medium heat, and add the butter. Sweat the shallots until nicely caramelised.
Pour in the wine and the port, and add the thyme. Reduce until the mix is thick and syrupy. If you're not sure, tip the pan to see how it flows.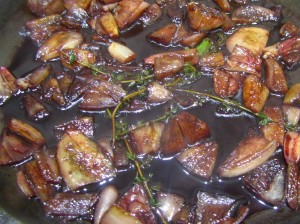 Pour in the stock and a teaspoon of sugar. Turn down the heat and allow the sauce to thicken until the shallots are coated and the sauce is thick and glossy. Season.
Take the sauce off the heat until ready to serve.
To serve, carve the duck breasts into thick slices. It should be pink but not raw inside.
Carole was given a free hands-on cooking class for review purposes.To find out more about classes at Divertimenti Cookery School, click on the link. 
Read more from the 30-Minute Cook:
Baked sea bass, filleted and cooked in a paper bag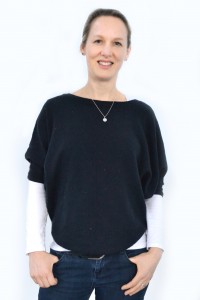 Carole is a health, parenting and food journalist, and has three children, aged eight, five and three. She lives in London, and writes a blog at Healthier Mummy about trying to lead a healthier family life. Follow her at @healthiermummy.
Like this article? Sign up to our newsletter to get more articles like this delivered straight to your inbox.