As part of Rick Hay's 12 week anti-ageing fitness plan, he shows you how to make a healthy, enzyme-rich green smoothie as a meal replacement for breakfast or lunch. Here are Rick's tips for incorporating smoothies into your 12 week anti-aging fitness plan:
These shakes can be used as a meal replacement as they are high in protein and amino acids that help to keep you feeling fuller for longer.
Have this smoothie for breakfast or lunch to replace a meal.
If you're drinking this smoothie for a snack, consume half in the morning and half in the afternoon.
The avocado in this smoothie is an essential fatty acid that is great for hair, skin and nails.
The prunes help to mask the vegetable flavor while also keeping you regular – an extremely important part of a weight loss regimen.
The yogurt, nuts and plant based protein is optional, but the combination of these two help you feel fuller for longer.
Ingredients:
A few handfuls of spinach
1/2 Avocado
2 or 3 prunes
200 ml of rice milk, almond milk or water
Small handful of nuts and seeds
Optional: Add a small dollop of yogurt
Optional: 1 serving of plant based protein
Directions:
Add all ingredients to blender, blend, and pour.
Don't be afraid of the green color, as the green vegetable flavor is masked by the yogurt, avocado and prunes!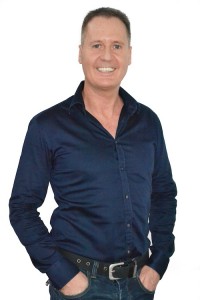 Rick Hay is an Anti Ageing and Fitness Nutritionist with many years clinical experience in nutrition, naturopathy, botanical medicine and iridology. He specializes in obesity treatment and weight management and writes a regular Natural Health and Fitness Blog for Healthista
Like this article? Sign up to our newsletter to get more articles like this delivered straight to your inbox.