The Healthista mission
Healthista is dedicated to your health and wellbeing. Our network of journalists, editors, bloggers, experts and producers bring you health news, features, blogs and videos that make it easier for you to look and feel better.
What you can expect from us
Health made entertaining We won't wrist-slap or lecture you into eating your five a day. We think being healthy should be fun and never feel like a chore or anything to feel guilty about.
Health made easy Simple solutions to complicated problems without total life overhauls are what we're about. Our readers do what they can, when they can to be healthy. We help with that.
Top experts We're not health experts but we have plenty of them on speed dial and one of our key editorial pillars is to source advice and opinions from the best medical, nutritional, fitness and psychology experts in the country and we check their qualifications.
Health made luscious and tasty We love food! That's why recipes and restaurant reviews are our big thing here at healthista.com
Honest reviews Our reviews are detailed and specific because like you, we want value for money. At Healthista.com we separate what works from what doesn't so you don't have to.
Proven We try to source scientific evidence wherever possible about anything on which we're reporting. If there's little, no or unreliable evidence, we'll tell you.
Real women's health journeys 'Reboot' transformations showing the reality of women shrinking week-by-week on diet and fitness programmes and real-life journeys to emotional wellness.
Free health challenges Our 30 day health challenges are designed to get you sweaty and fit in five minutes a day.
No women smiling at salads. Ever. We promise. We pride ourselves on providing real health solutions for real women. Like you, our lives aren't a stock photo.

So, who made healthista.com?
Healthista.com is the brainchild of Anna Magee, a UK-based print journalist who was an overweight teen turned health junkie (read Anna's story).
The former Health Feature Editor of The Daily Telegraph and before that Health Editor of Sainsbury's Magazine and before that Health Director of Red Magazine (Oh, and a three time award-winning journalist), Anna created Healthista as a way to bring all the incredible knowledge, news and helpful advice she was faced with from health experts she dealt with every day to a wider female audience.
She created Healthista with three editorial purposes: to be smart, useful and real in its approach to health journalism and to bring women easy solutions to complicated health problems.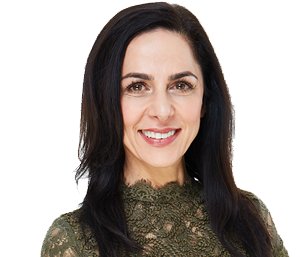 Anna created healthista.com as a way to bring the knowledge of all the health experts – doctors, nutritionists, personal trainers, psychologists and consultants – in her contact book along with real women's health experiences to readers in new and exciting ways.
Anna's husband works in telly so she roped him into the Healthista TV side of things, making videos at the weekends, which is why the videos look pretty slick (not because we have got a tonne of money – we haven't!)
Although Anna would love to take the credit for the design and development, that's all done by the geniuses (and Healthista's business partners) at Akiko Design.
In October 2016, Healthista received seed funding from Touker Suleyman of BBC One's Dragon's Den fame (no, we didn't go on the Den, thanks) and has been fortunate enough to enter a period of growth in which we hope to serve our readers even better with a range of health and wellbeing products, e-commerce facility and fitness app. Watch this space.