This week's Playlists of the Fit and Famous features Victoria Pendleton, the former track cyclist and winner of nine world titles who reveals why she's a fan of rap and rock in the gym
'A typical day for me used to be in the gym, doing resistance weights, for two and a half hours in the morning, then on the track for three hours in the afternoon. I'd do that six days a week. Now I've retired, if I could do stuff five days a week I'd be pretty happy. Realistically it's not that easy though. I'd like to get more into kettlebell training and I also tried hot yoga for the first time last week and loved it. It was an hour long but felt like two minutes.
'I love lifting weights. Power cleans, squats, dead lifts – it's the most rewarding part of training because it's so black and white: you either lift it or you don't. It's easy to plot your progress. In the run up to the Olympics, we'd have the whole sprint squad in the gym together and we'd take it in turns to pick music. We listened to a lot of rap. One of my favourite tunes is The Prodigy, Breathe – or anything off Fat of the Land – I love that album. I love the Foo Fighters and Kanye West too.
'I go running in the mornings, off road on the bridleways and footpaths near my house. It's nice to go at 7:30am when it's light enough. I take my dogs, Stella and Mr Jonty. They're Dobermans so they love to run. I'll do 5km but I don't listen to music – I like to enjoy being outside. It's peaceful and quiet. It's getting boring though – I need to mix it up.
'In Beijing (where Victoria won a Gold medal in 2008), my playlist consisted of a lot of Jay Z and Linkin Park, Collision Course. It's only five or six songs on an EP but they're awesome. Especially 99 Problems and Points of Authority. I really love that album: it's kind of rocky with a punchy side to it. I like high-energy music.
'At the London World Cup, my partner Jess Varnish and I broke the team sprint world record. It was a great performance and one of the first times we'd had success as a team sprint, so it was something to share between us. DJ Fresh, Gold Dust was playing in the Velodrome and it really reminds me of that moment. We had it on in our room when we were getting ready to go out to the track – and it was on the radio a lot at the time.
'I really want to get back into Pilates – I want to get a reformer because I've finally got room in my new house. I used it in my last couple of years training to manage a back pain problem. I was skeptical at first. I'd had so much physio, I was like, 'yeah right'! But I was pain free within six months. I'm a convert! I'm loving chilled out music at the moment – Katy B, 5AM is something I'd listen to for this kind of thing.'
Victoria's Playlist:
The Prodigy, Breathe
Jay Z, 99 Problems
Linkin Park, Points of Authority
DJ Fresh, Gold Dust
Katy B, 5AM
Pendleton bikes and accessories exclusively available from Halfords.com
Interview by Eva Caiden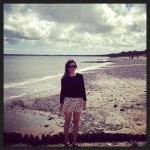 As the curtain falls in Sochi Team GB can reflect with pride – Adele Norris rounds up the most successful Winter Olympic games in history for the UK
The Olympians beat UK Sport's target of at least three medals at the Winter Games.
A historic four medals ensured Sochi 2014 equalled the most successful Winter Olympic Games in history for us.
Gold medallist Lizzy Yarnold was chosen to carry the Union Flag and lead Team GB into the Closing Ceremony.
The Russians were in high spirits after sweeping the medal board, finishing with a total of 33 medals, 13 of them gold.
They even managed to laugh at the opening ceremony's mishap: a giant hydraulic snowflake failed to open two weeks ago.
At the closing party a host of sparkling dancers humoured the error; swaying into the formation of the Olympic rings only to mirror the problematic fifth ring by belatedly opening.
Twenty five year old Yarnold said: 'It's been an indescribable experience here in Sochi.  I came to these Games with the goal of competing to the best of my ability, doing my country proud, and supporting my teammates across all of Team GB.
'To have been selected (to carry the flag) for this honour is so far beyond anything I could have ever imagined.  It makes what has already been an incredible experience just that much more special, and I am extremely grateful.'
Here are some highlights from the UK's Winter Olympics women.
BRONZE For Jenny Jones in snowboarding – read our coverage here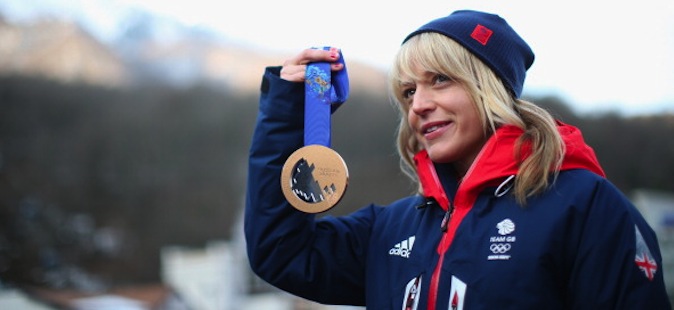 GOLD for Lizzy Yarnold in Skeleton – read our coverage here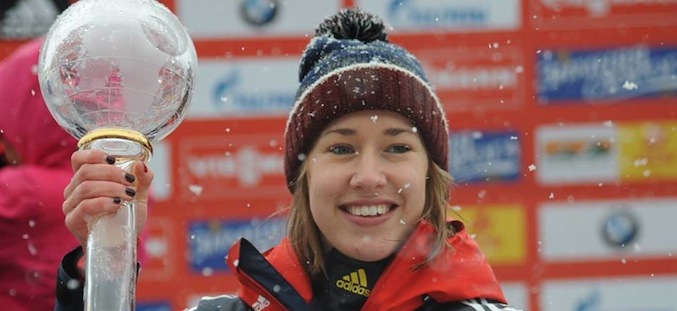 BRONZE for Team GB women's curlers
The youngest curlers in Sochi prove to be one of the strongest and bag another GB medal.
The ladies beat Russia 9-6 in their penultimate round robin match and secured a place in the semi finals after a 8-7 extra end defeat to Denmark.
It means we ended the round-robin stages with a won five, lost four record.
The toughest match was to come when they faced the unbeaten Canadian women.
Ahead of the game skip Eve Muirhead said: 'We play Jennifer a lot on tour and it's always a close game against her. I know the whole of Britain is behind us and hopefully we can do them proud.
'It's my first Olympic semi-final and Jennifer has never been to an Olympic Games. There is a lot riding on it but we'll relax and enjoy it and try to not get too up tight.  It doesn't matter who we play at this stage of the tournament.'
Jennifer was certainly hungry for it. Team GB were defeated 6-4 facing. Debris on ice resulted in a first end 'pick' gave Canada an early advantage
'The curling Gods were not with us. That pick up in the first end was brutal and losing a two off the bat from something you can't control against Canada, it was going to be tough. There is nothing you can do when you get debris on the ice.'
Fighting for bronze Team GB faced Switzerland.
In a close 6-5 win GB watched with baited breathe as we secured Team GB's fourth medal of the Games.
It was a proud moment that also marked equallising the previous best performance at the 1924 Games in Chamonix.
Eve said it wass a dream come true and this was the medal they'd been missing:
'To win it with four of my best friends feels so special.
'That shows what great athletes we are, you have to learn to lose before you can win and get back up from a defeat. To lose a semi-final at the Olympics and then come back and play for bronze is extra tough. We regrouped and came out fighting.
With an average age of 23 the women are the youngest curlers in Sochi and they praised their skip for making them one of the strongest.
Anna Sloan (Curling, women's third) said: 'I never had any doubt when Eve was over that last stone. We played a great last end and it was such good team effort.
'We were devastated yesterday and it shows our team spirit that we could rebound from that loss. There was no way we were leaving here without a medal. We wanted the gold but it shows the spirit of our team to pick ourselves up and a bronze medal feels amazing right now.'
Vicki Adams (Curling, women's second) said: 'We knew that if we could play our shots to the best of our ability and leave Eve with a relatively simple shot she would be pretty happy and we were pretty happy to sweep it as well. It was under control.
'Eve is pretty good and there were no doubts. We were having to get a little bit ahead of ourselves and think about what was going on but we had it under control, we knew that she would do it."'
It wasn't third time lucky for Christie as the curse of Sochi strikes again.
It almost felt like her skating blade had stepped off the ice and stabbed her in the heart as yet another penalty ended Christie's Olympic nightmare.
After missing out on the 1,500m and 500m last week Christie was skating safe in 1,000m heats.
She appeared to hold meters between her and her competitors, sitting in 4th place for the majority of the race.
In the final laps a burst of power saw Elise take all three of her opponents charging around the outside of the rink, keeping wide was safe but used immense energy and power.
It just proved the skill this young lady has, taking first position to progress to the quarter-finals.
Ready to prove her worth again Christie held a strong race in the semi-final. Then in a tragic turn of events she clashed with China's Jianrou Li in the final lap.
Commentators expected an 'advance' to be called but gasped when Christie was in fact disqualified.
'Never in 100 years did I expect to get a penalty for that. I'm confused really. That is the problem with this sport – it's different referees each time and you have to deal with it.
'There is no consistency because every referee has a different opinion. I am going to say again, I will always respect the referee's final decision. I have to accept that anyway as that's short track but I don't agree with it.'
Ice dancers Nick Buckland and Penny Coomes enjoyed their final skate of Sochi. 
They rank 11th after their figure skating short programme with a score of 59.33.
It's an improvement on the 52.93 they posted in the team event – but were again docked a point for holding a lift too long.
Nick said: 'It's frustrating but we still got a lot of points for the lift, we gain more points from it than we lost but you still don't want to lose a point.
'We love that lift and nobody has ever done it before but we need to keep working on it so it doesn't happen again. We train to be perfectionists, so it's a bit disappointing.'
Going into the Ice Dance their coach told them to just skate their hearts out.
Croomes said that's exactly what she did: 'I gave it everything, the crowd really enjoyed it and they were with us and that really gave us a boost.
The pair placed tenth, an improvement of ten places on their Olympic debut at Vancouver 2010.
They scored 91.78 for their free dance, which gave them an overall combined total of 151.11 for tenth place.
'I gave it everything. I couldn't feel my legs when I got off. I couldn't feel my feet, I just wanted to take my skates off.'
Jenna McCorkell ranked 25th in the short programme
Only the top 24 skaters advancing to perform a free skate on Thursday.
She said: 'I skated the best I could and I'm not disappointed. I'm pretty pleased, I didn't land my triple toe loop as perfectly as it could have but all the elements were there and I did my best. I'm happy with how I've done here.'
Paula Walker and Rebekah Wilson disappointed in Bobsleigh mistakes
After the opening two runs of the women's bobsleigh competition at the Sanki Sliding Centre this week Great ranked 12th.
Pushed by debutant Rebekah Wilson, pilot Walker clocked third and fourth runs of 58.88 and 58.60 seconds.
The overall time of 3:54.24 minutes.
Walker placed 11th on her Olympic debut in Vancouver four years ago.
She sais: 'No athlete comes in wanting to come 12th at the Olympics but to put it into perspective both Rebekah and I have had a long, long journey in different ways but we have made it to the Olympics and I think we have done ourselves proud.'
She said the track characteristics played a part and took full responsibility as pilot:
'(They) are such that if you make a mistake before corner six it is game over and I made a monumental mistake between corners two to three.
'It was only to do with me, nothing to do with Rebekah, and we lost about half a second. On the fourth run we just had to come back and I had to make sure I drove it as best as possible.'
Emma Lonsdale: 'I'm retiring, that's it.'
She placed 18th in the women's halfpipe event.
Lonsdale scored 53.80 from her first run and 53.20 from her second at the Rosa Khutor Extreme Park.
Despite the excitement she admitted she didn't do her best:
'I missed a few grabs, which isn't ideal, but I tried my hardest under quite a lot of pressure out there.
'I am happy with my skiing. I have been going kind of insane, skipping around the Olympic village and waving flags for two weeks but it has all been worth it in the end."
Now Lonsdale, 29, is hanging up the skis: 'I was going to retire a few years ago and then halfpipe became an Olympic discipline.'
A crash in training left Halfpipe skier Rowan Cheshire with concussion and a night in hospital.
Cheshire had to miss out her competition after she suffered a concussion as a result of a fall in training.
She spent Sunday night in hospital under observation.
Team GB medical staff said Cheshire should be allowed more time to fully recover from the injury before returning to competition
Team GB Chief Medical Officer Niall said: 'With a concussion injury there needs to be a rest period followed by a graduated return to play phase. The time scale is unfortunately too tight for Rowan.'
Ski Halfpipe and Slopestyle Head Coach Pat Sharples said: 'We are relieved that Rowan is on the mend but naturally upset for her that she won't be able to compete in Sochi. She is only 18 years old, however, and has a bright future ahead of her. I have no doubt she will back in four years time more determined than ever.'
Cheshire was hugely disappointed and said she felt she was in her best form of the season and had her tricks nailed.
'After experiencing what it is like to be at an Olympic Games I am determined to be back in four years time and be up there competing for an Olympic medal.'
Move over horoscopes – just for fun, Healthista has a new way of choosing a diet that works for you: Fontstrology. 
Buzzfeed quizzes and hilarious tweets have had us chirping in the Healthista office about what our fonts say about us and our diets. Just for fun, we've rounded up 10 popular fonts that may predict what kind of diets those that favour them could follow – it's probably more than most of us use to choose a diet!
1) Times New Roman: PALEO
For some this is the font they've been using since about 1975. Call me crazy, but this font seems to be a little out of date in today's world. We predict that users of this font would fancy the paleo diet, the oldest diet in the book, but unlike the font, this diet is far from old-fashioned.
The paleo diet is the latest craze with bona-fide research behind its effectiveness. The paleo, or 'caveman' diet, relies on the hunter and gatherer mentality: whatever you can find in the wild, you can eat. Followers of the paleo diet eat meat, eggs, fruit, vegetables, nuts and seeds, and cut out grains, dairy, added sugars and processed foods.
Sounds reasonable, right? A new study published by Swedish researchers in The European Journal of Clinical Nutrition studied a group of women in a two-year study. After two years, the group of women had a significantly less amount of fat mass, abdominal fat, triglyceride levels. The study also found that satiety levels were met during the Paleo diet as compared to other diets. Although Paleo eaters consume less calories, they feel more full throughout the day. Paleo eaters claim to have clearer thinking, less fatigue and overall better well-being.
Read more on what Healthista's editor, Anna Magee, has to say about her experience going paleo.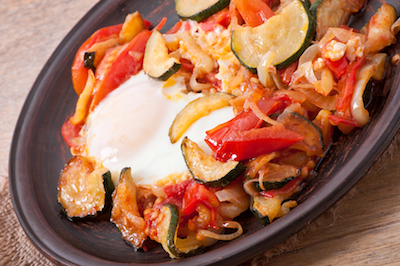 2) Comic Sans: THE WESTERN DIET
Where to begin with this font. At the peak of its existence, second graders used this font for their school projects circa 1994. Some actually feel so strongly about Comic Sans that they want to ban the font altogether.
We predict that Comic Sans font users follow the western diet. The western diet consists of fried foods and foods that are high in sugar – like processed foods (think donuts, cookies, and candy).
This diet can actually shorten your life, similar to how we feel about the Comic Sans font – every time we see it, we die a little inside. Dr Tasnime Akbaraly found that this diet 'raises a person's risk of dying early' and found that it can contribute to cardiovascular disease after a prolonged period of time. It's safe to say that if you use both Comic Sans or follow the western diet, you should change your habits immediately.
3) Arial: LOW CARB
Known as 'the common man's font,' we predicted that anyone who loves Arial should follow one of the most common diet choices to match your typeface. A low-carb diet, like The Atkins Diet, was most popular in the '90s, yet countless people still swear by this regimen.
According to researchers for The Nutrition Source, there is evidence that low-carb diets may help people lose weight quicker and easier than a low-fat one. The low-carb diet was proven to increase HDL (good) cholesterol and lowers triglycerides, the main-fat carrying particle in the bloodstream. Also, low-carb diets have been shown to decrease women's risk of heart disease by 30 percent.
4) Cambria: VEGAN
Cambria is the youngest font, having only been around since 2005. We predict that Cambria font users follow the vegan diet, one of the latest trends in dieting. Although veganism has been around for ages, only recently has it become more of a trend than a way of life.
We think that, like Cambria, we are a little unsure if the vegan fashion trend is here to stay. This is because veganism isn't just a diet, it's a way of life. Vegans not only don't eat or wear any animal byproducts. Some 'go vegan' for a short period of time, like a fad diet, to lose weight quickly. Unlike other fads, veganism does have significant research to back up its health benefits – as long as you stay with it! Vegans say that we are not designed for consuming cow's milk and swearing off cow products can help reduce our risk of cancer, diabetes, heart disease and rheumatoid arthritis.
According to a study published in the Journal of Urology, men with early stages of prostate cancer that make intensive diet changes, like maintaing a plant-based diet, can stop or reverse the progression of their illness. Although there is some serious flack about vegans not receiving enough vitamins or minerals, there are plenty of ways vegans incorporate protein and essential vitamins into their daily routine in other ways.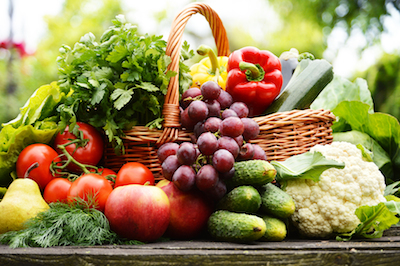 5) Helvetica: NORDIC DIET
Helvetica is the typical font for designers, techies, and fashion lovers. That is why we think that the very trendy Nordic diet is the perfect fit. Nordic countries make up a region in Northern Europe and the North Atlantic consisting of Denmark, Finland, Iceland, Norway and Sweden.
The Nordic diet began in 2004 when Claus Meyer, co-owner of the restaurant Noma, brought together well respected Scandinavian chefs to start the Nordic Cuisine Movement. This diet includes foods such as: dark leafy vegetables, root vegetables like beets and onions, cabbage, beans, fruits, nuts, fish, vegetable oils and low-fat dairy products. It sounds similar to the Mediterranean diet, but includes classic Scandinavian vegetables and fish like mackerel, root vegetables and cabbage. This diet increases intake of vitamin D and selenium. Research shows that in Sweden and Iceland, the number of overweight people is leveling off.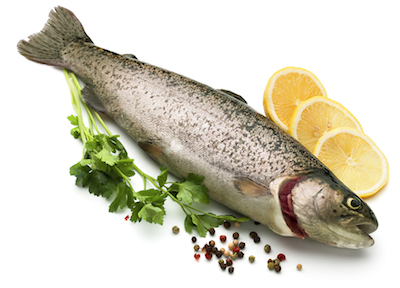 6) Courier: RAW FOOD
Those that use the Courier font are probably minimalists. Raw foodism consists of uncooked, unprocessed and organic or wild foods and we think will suit courier fontists. Raw foods typically include raw fruits, vegetables, nuts, seeds, eggs, fish, meat and non-pasteurized dairy. Like veganism, raw foodism is more of a way of life and philosophical diet than it is a fad diet.
Raw foodism is strict and follows the idea that by not cooking your foods, you are protecting the most nutrients and enzymes. A study by the Nutrition Society found that there is a loss of vitamins and minerals when cooking certain foods. Some extreme raw foodists even think that cooking food makes it toxic, while others follow raw foodism claim it clears up headaches, allergies, weak immune systems and bad memory. This diet is definitely ideal for losing weight because of the lack of calories consumed, and you'll get plenty of nutrients from all of the fresh fruits and vegetables. This is great for vegans, vegetarians and gluten-free dieters.
A study from the Archives of Internal Medicine found that those who follow a raw food diet are indeed very slim, and the diet is effective for weight loss. But raw foodism is something to tiptoe carefully around as you need to consider the risk of food poisoning and make sure you are receiving enough protein and vitamins.
7) Snell Roundhand: PARISIAN DIET
We all are in awe of how Parisians stay so fit and fancy all time, which is why we predict that if you use the elegant Snell Roundhand you will love the Parisian Diet. This diet was written by Dr. Jean-Michael Cohen, P.h.D, wrote The Parisian Diet, complete with research-based meal plans and secrets on how the French stay so fit.
Dr. Cohen credits the French for staying slim by following these tips: Enjoy your food and take a lot of time to eat it, decrease portion sizes, stay active, eat fresh, drink water and recovery from cheat days quickly. Part of the French culture is about enjoying and celebrating your food which is why they eat slow, and savor every moment of it. (It doesn't hurt that they walk or bike everywhere either). For you Snell Roundhand users, this diet is definitely in your future.
8) Papyrus: MEDITERRANEAN DIET
This diet is from the Southern European region, specifically from Crete, Greece and southern Italy. For those who use the ancient-looking Papyrus font, check out the Mediterranean Diet, credited as one of the healthiest diets ever. It incorporates lots of plant foods, fresh fruits for dessert, beans, seeds, and healthy fats like nuts and olive oil.
Cheese and yogurt are the main dairy foods, and moderate amounts of fish, poultry and eggs are consumed for protein. Red wine is also a part of this diet – yes please! One third of this diet consists of  healthy fats, and as it turns out, those that live in the Mediterranean region are some of the most fit people in the world.
Researchers from McMaster University published their findings in the Archives of Internal Medicine, that said good heart health and dietary patterns that include vegetables, nuts, monounsaturated fatty acids are linked. This diet can also help protect people from type 2 diabetes and reduce the risk of stroke according to BMJ and Food Technology, respectively.
Plant-based diets such as this have been proven to reduce or totally eliminate genetic propensity of developing diseases such as cardiovascular disease and cancer. This ancient Mediterranean diet may be the perfect fit for those who fancy the look of the Papyrus font.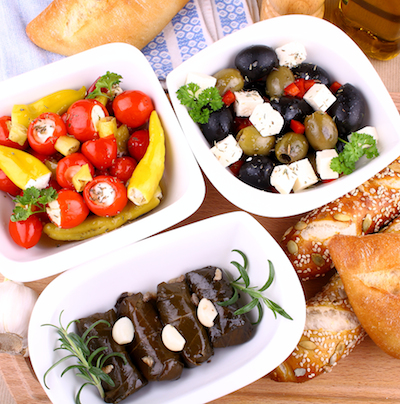 9) Chalkduster: FAST DIETS
This diet is ideal for those who find themselves thinking in and using the Chalkduster font, typically mums with one or more young children. This font may not be your go-to, but since becoming a mother, you realize that your life is consuming by literally dusting chalk off your children and being consumed by planning playdates and birthday parties.
Often, new mums don't have time for intense calorie-restricting diets, which is why those that use the Chalkduster font might follow the 5:2 diet, which started in the UK. The 5:2 diet follows the idea that you eat healthy and normal 5 days a week, and for the other 2 days, you eat an extreme calorie-restricted diet of around 500 or 600 calories. A study published in 2010 by the National Institute of Health found that women placed on a 5:2 diet achieved similar results as those who were placed on a calorie-controlled diet. Another study in 2012, published on Cambridge Journals Online, found that the 5:2 model 'may help lower the risk of certain obesity-related cancers, such as breast cancer.'
Read about Healthista's mommy blogger who chronicles her journey of getting her body back while being a mum with the fast diet.
10) Wide Latin: GLUTEN-FREE
Like the font, Wide Latin, are you always bloated and don't know why? It may be because you are allergic to gluten. Going gluten-free is a very misinterpreted diet, with many regarding it as a 'quick-fix' to losing weight. In reality, going gluten-free is often a result of Celiac disease. Celiac disease sufferers aren't able to process gluten within their body, which in turn causes stomach and bowel problems.
Many people are also very sensitive to gluten without having Celiac. If you think that you may be sensitive to gluten, pay attention to how your body reacts after eating it. Dr David Perlmutter, author of Grain Brain, explains that high gluten and carb intake is linked to detrimental brain diseases such as: ADHD, Alzheimer's, depression, and dementia.
Last week TOWIE star Sam Faiers talked about her ongoing battle with Crohn's Disease which affects 100,000 people in the UK. Here's what you need to know
What is Crohn's Disease? Crohn's Disease is an inflammatory bowel disease that affects over 100,000 people in the UK. It causes the intestines to become inflamed and leaves ulcers on the gut lining.
What are the symptoms? Symptoms can include severe abdominal pain, opening your bowels at night, passing blood when you go to the toilet, losing weight or being unable to gain weight, tiredness and fatigue, swollen joints, mouth ulcers and sometimes abscesses around the back passage.
Sometimes symptoms are mild and get temporarily better over time, and as a result some people feel tempted to try and deal with the problem themselves by changing what they eat or taking painkillers.
Research shows that over one third of patients with the disease wait a year or more before they go and see their doctor, and overcoming this delay has become a real challenge for specialists dealing with Crohn's.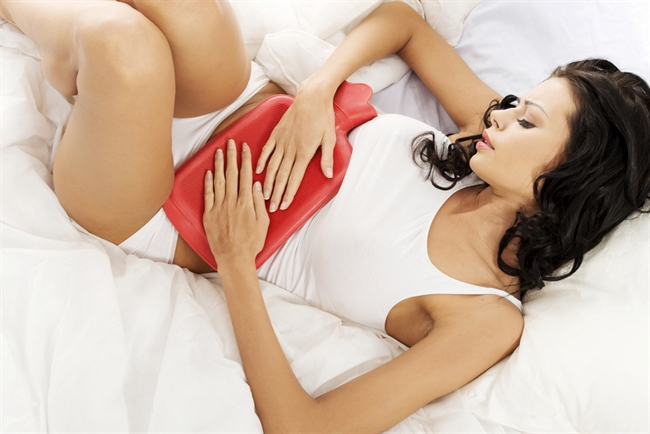 What treatment options are available for Crohn's? Due to the varying symptoms, treatments for Crohn's can differ from person to person. Sometimes, and in mild cases, the disease can be managed with specialist dietary therapy by taking probiotics or by using anti-inflammatory medication. Vitamin and mineral supplements can help, and stronger anti-inflammatory medication (like steroids) can also be used.
If Crohn's is severe or recurrent, medications to suppress the over-active immune system are required. New treatments are being introduced all the time. In some cases, surgery might be required or even be the best treatment depending on how Crohn's has affected the gut.
How do you reduce the chance of developing Crohn's Disease? If you have or think you might have Crohn's Disease to see a specialist as soon as possible. Crohn's is a lifelong condition, but with help you can achieve long periods of remission and a number of charities are also available to offer information and support. Early detection of most diseases, including Crohn's, usually offers a wider range of options and a greater chance of survival. If in doubt, speak to your doctor.
Help and support: Crohn's and Colitis UK
This week in our series stealing health secrets from those who live and breathe it, ballet dancer Kate Byrne talks to Lara Green
Ballerina and model, Kate Byrne is flying at the moment. With a string of top campaigns under her belt (Adidas & The House of Worth to name a couple), she's now in training for the London stage production of Othello, scheduled to hit the Barbican this summer. Long rehearsals and a jam packed schedule mean a healthy diet and powerful body is a must. So how does she do it?
'I energise my body with porridge, oily fish, fruit, chicken and peppermint tea – not in the same bowl of course, unless it's been a very long rehearsal! Supplements work for me too – I top up with Vitamin B and iron as I need more of these than I get from my diet.'
There are however, days when only coffee, carrot cake or chocolate will do. 'It's not nurturing but after a ten hour stint, it's powerful enough to get me up and going again. I should say with water and a twist of lemon but that would be a lie!'
Phew, she's human like the rest of us…
Sleep is a top priority for Kate – 'it's the most effective remedy, especially to overcome injury or a long stint at work. If sleep isn't practical, then I'll find a wall to sit against and meditate – and failing that, I find someone funny; the redemptive powers of really funny people should never be underestimated!'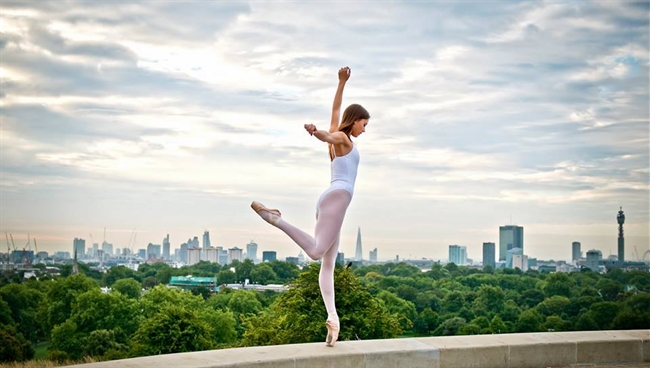 Kate's tips for Healthistas:
1) Understand why you're doing what you're doing and what your individual goals and qualities are These may change as you progress, but don't lose sight of them or adopt someone else's priorities.
2) Listen to your body Athletes are always tempted to push on, we persuade ourselves that it's wimpy to stop, but if your body is really saying stop, you must. It's far better to do less more often than commit to punishing sessions that take their toll on the body.
3) Find inspiration in people who look after their bodies – dancers, athletes, musicians, artists and watch what they do When you're feeling a bit jaded someone you admire will pull off something sublime and you'll be jumping in again!
Find out more about Kate
Follow Kate on Twitter @balletsch
The jackhammer in her head continues while friends gasp at the mere idea of giving up sugar and she discovers balsamic vinegar is sugary. Anna Magee's second day sugar-free still hurts
'90 days?!! Are you serious? I couldn't last 90 minutes?' commented my friend Cliff on Facebook yesterday when  I posted about this experiment which I grant him, is fairly idiotic.  The day was filled with comments and emails of this ilk. 'Wow, 90 days. I salute you but I ain't joining you, I've been eating cakes all day at the Natural Products Show – they're organic so it doesn't matter,' said another friend.
I did wonder why I was doing this, as the jackhammer in my temple got worse and seemed to move into my third eye, drilling away all day.  Then I remembered how much I want even energy and moods, better sleep and skin – the things the sugar-free fascists say I will gain if I do this. Even now – up since 4.15am unable to sleep through again (I am an early riser waking at 5.30 most days but this is ridiculous) – as I sit here writing this my head is aching. But I don't want to replace a sugar addiction with Panadol dependency so am not taking anything.
Along with being headachy, I am confused about what I can and can't eat. On hand I have the purists advising me to go 100 per cent clean and not replace or eat any sugar for the first ten days. They're talking about any kind, even the kind that is natural found not only in fruits but in milk or balsamic vinegar. I mean really, no alcohol, cigarettes, sugar or balsamic vinegar? Why live? I kind of know these people are right: if the experiment is to be real I need a real methodology so the results aren't skewed.
On the other hand I have the moderates, who suggest that while I am weaning myself off I have the odd bit of fruit and not worry about sugars in milk etc. For example, yesterday  I crowdsourced answers from that great oracle of truth – Twitter -about what to eat  before the gym. Up to now I have been having USN Watermelon BCAA Power Punch
, a powder that mixes with water into an intensely sweet drink which is sweetened with sucralose. That's Splenda , an artificial sweetener seen as if-fy by experts and I suspect not exactly on the no-sugar menu. It's one of those powders body builders take pre-training (I know, I am hard core, right) but super-trainer Matt Hodges suggested I take it pre-workout to help my muscles recover. It really works but now I can't have it, apparently. I used to have half a banana, but now was thinking: sugar! Then, leading dietician Rick Miller tweeted me saying a banana pre-gym is fine if I am training and doing mixture of cardio and resistance (which I am) because it will be quickly burnt off.
So here I am, drinking tea with milk after eating half a banana pre-gym. Oddly, after my tea and banana, the headache is not gone but a little better.
Oh and BIG observation from yesterday. I didn't get anywhere near as hungry between breakfast and lunch. I waited until 2pm for to eat! In the office, intern Alexa Tucker and I tried some armchair dietetics on working out why and decided it might be something to do with not eating any fruit with breakfast?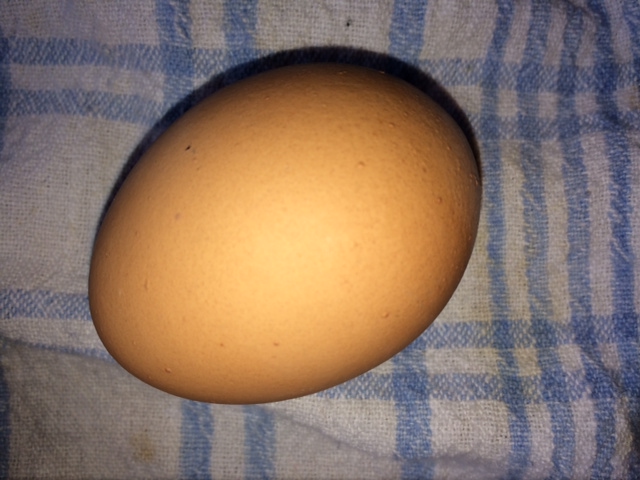 Yesterday's eating (don't judge me!):
AM: Whole porridge made with almond milk, sea salt, mixed seeds and a teaspoon of butter.
Lunch: Two cups of raw veggies with about 150 grams chicken breast, five olives and five Brazil nuts.
6pm: Two boiled eggs (they said eat more protein instead of sugar, I was working back and I wanted Maltesers!)
9pm: Small apple and whole porridge made with almond milk, sea salt, mixed seeds and a teaspoon of butter (don't even ask, it was late).
Plus, About five cups of tea with skimmed milk.
Ah, skimmed milk. Karrine, a reader commented  yesterday that I should have whole milk instead as the fats keep you satisfied. Then another said milk is full of sugar anyway.
So – here's the plan. I am going to freestyle my way through the no-sugar thing in this first week and then on Saturday sit down and make a few decisions about the rules. So if you have suggestions, send them this week!
As a journalist I always feel the need to bring the reader answers – a happy ending of sorts – with the pieces I write. But this blog is throwing up so many questions I am scared we're all going to get super-confused and run for the nearest Yorkie bar. So each day, I will write a list (ooh, we love a list) about what I learned the day before.
What I learned yesterday about giving up sugar:
1. Sugar is in everything, even mayonnaise and Balsamic vinegar and milk (weep)
2. Protein really does curb your appetite so eating chicken breast, eggs, nuts etc at meals or as snacks helps stop cravings.
3. If you give up sugar you will have a headache. I still can't tell you when this will end.
4. As an idea, giving up sugar makes people freak out. I am hearing them. I now have no way of quickly self-medicating my emotions. This is terrifying.
Any more tips? PLEASE! I clearly need them…
More in the No sugar for 90 days blog series
Day 1: Sugar addict's methodone
 Why would you give up sugar for 90 days?
First ever British professional women's cycling race kicks off this week and a Brit crowned European Taekwondo Champion,  Adele Norris reports on the week in women's sport
CYCLING
British Cycling confirms riders to represent the Great Britain Cycling Team in the 2014 Friends Life Women's Tour which takes place from 7-11 May.
Two-time junior road world champion Lucy Garner will be joined by current team pursuit world champion Katie Archibald and supported by a young group of riders mostly made up from British Cycling's Olympic Academy Programme.
Lucy Garner said: 'I can't wait to race in the UK, particularly around roads so close to my home. The route looks like it could suit me and it would be great to win a stage on home ground. I'm looking forward to wearing the Great Britain colours in front of a home crowd too – I think that will feel pretty special.'
The Women's Tour is Britain's first ever professional women's stage race. It will take place over five stages and has attracted a field of the world's top women cyclists.
It comes as women's domestic cycling is on the increase in the UK, one of the targets of British Cycling's strategy to get one more million women cycling by 2020.
According to British Cycling the number of female British Cycling licence holders has increased by 23% in the last year with a 44% increase in the number of women-only road races and a 66% increase in the number of circuit races between 2012 and 2013.
Team manager Darren Tudor said: 'I think the Friends Life Women's Tour will be an interesting race for the Great Britain team that we're entering. Lucy Garner is making a real impact on the professional women's road scene and I think she could be in with a chance here, given the nature of the course.
'She will be supported by Katie Archibald who has enjoyed recent success on the track and in national road races, so I think she will be a great help to Lucy.
'In addition, we have selected four young riders who will benefit greatly from the experience of working for Lucy and I think they will learn a lot from racing against world-class riders such as Lizzie Armitstead, Marianne Vos and Emma Johansson. It's a fantastic opportunity for them to gain this experience in the UK.'
The Friends Life Women's Tour takes place from 7th to 11th May 2014, starting from Oundle in Northamptonshire and finishing in Bury St Edmunds, Suffolk. The race will also pass through Leicestershire, Bedfordshire, Hertfordshire and Essex during the five stages, with highlights on ITV4 at 9pm each evening.
Great Britain Cycling Team for The Women's Tour:

Katie Archibald
Lucy Garner
Emily Kay
Amy Hill
Ciara Horne
Hayley Jones
The current World Cup leader, Lizzie Armistead has several targets for 2014, including the Friends for Life Tour.
Lizzie secured Team GB's London 2012 silver medal in the road race but endured a frustrating and injury-plagued 2013.
Now the reigning British champion sits atop the World Cup standings on 160 points after a first and three second-place finishes in the first four events.
But Armistead told Team GB that other events will take precedence over the World Cup this year.
The 25-year-old is missing out the Chinese round to concentrate on the Friends Life Women's Tour.
She will also miss round six in Germany to focus on the Commonwealth Games.
'It's funny how it goes but the World Cup itself wasn't really a target at all, although we had our eyes on one of two of the races in particular, and yet it has gone very well so far,' Armistead told TheTour.co.uk.
'The Commonwealth Games and the World Championships  are strong personal goals this season, the Women's Tour and the La Course one day race on the last day of the Tour de France, which finishes on the Champs Elysees, are going to be very big and high profile events for my team Boels Dolmans.
'The fact is that 2012 was a huge year for me, mentally and physically, and I probably paid the price a bit in 2013 when there was a lot of accumulated fatigue and I picked up a few injury niggles.
'There was no panic though, I knew what was happening so come the winter I took the chance to relax and really rest first before starting to quietly work away though the winter.
'I started the season very fresh but what I probably couldn't anticipate so much was that I would be in such good form.
'There are no plans yet to change my programme so I will race an abbreviated World Cup schedule and if that is enough to win the title, all well and good.
'I certainly won't be going to China, which starts just a couple of days after the Women's Tour which became a big priority for me as soon as it was announced and then I will definitely miss another round when the Commonwealth Games are on. The Road race in Glasgow is a big target although racing in La Course will rule out any track racing.'
MODERN PENTATHLON
Former world champion Mhairi Spence made her comeback from injury at the Modern Pentathlon World Cup in Hungary this week.
Spence, the 2012 world champion and London Olympian, hasn't competed internationally since the 2013 World Championships in Chinese Taipei in August.
It was after an ankle injury.
She returned among the five-strong Great Britain team heading to Kecskemét for the event that started on May 1.
'It's great to be back competing after injury,' Spence said. 'I wouldn't be back here now without the help and support of Lottery Funding and those who play the Lottery.'
Joining Spence was Alice Fitton, the 19-year-old set to make her Modern Pentathlon World Cup debut.
Spence was a member of Britain's gold medal winning women's team relay trio and finishing ninth in the individual competition at last year's World Junior Championships at Székesfehérvár.
Kate French completes the trio of British women in Kecskemét while the young GB pairing.
GYMNASTICS
London 2012 Olympians Rebecca Tunney and Hannah Whelan to lead Britain's women's team at next month's European Artistic Gymnastics Championships in Sofia.
Tunney and Whelan won double European bronze in 2012.
They head up a five-strong team that also includes world finalist Ruby Harrold and Rebecca Downie.
Claudia Fragapane completes the squad of five making her major senior championship debut.
CURLING
Claire Hamilton to leave Eve Muirhead's Olympic bronze medallist curling team.
Hamilton was part of  skip Muirhead's team at the recent Winter Games with Anna Sloan and Vicki Adams.
The 25-year-old helped the rink secure European gold in 2011 before taking the world title two years later.
In Sochi they became the youngest rink ever to take home an Olympic medal when they defeated Switzlerland 6-5 with the final stone of the bronze medal match.
That bronze was Britain's first curling medal since Rhona Martin led her rink to the Olympic title in 2002.
Now Hamilton has made the decision to step away from the team to pursue other interests.
'I'm hugely proud that as a curler I realised my ambition of being world champion and an Olympic medallist,' she said.
'Before the new Olympic cycle starts I feel that it is the right time for me to move on and explore some other ideas.
'The Olympics inspired a real passion in me for the world of sport and I want to investigate what other options are out there.
'I have loved being part of Team Muirhead and would like to thank the girls for the fantastic opportunities and experiences that being part of the team has brought me.'
Meanwhile, curler Rhona Howie is said to be absolutely devastated by the theft of her Olympic curling gold medal from a museum in Dumfries.
Howie skipped Team GB to gold at the 2002 Salt Lake City Games and coached Eve Muirhead's rink to the bronze in Sochi.
Around £34,000 of sports memorabilia was stolen from the museum.
She said: 'So many youngsters have got to touch and see the medal and this has inspired them to go on to take up curling or aspire to do well in sport or life in some way.'
'The medal is not only mine, it is all of Scotland's and was on display in the Dumfries museum so that everyone can share it.
'After such a fantastic year for the sport and with the Commonwealth Games rapidly approaching, this is an ice cold bitter blow for me, my country and the traditional 500 year old Scottish sport I have loved my whole life.
'What is even worse is the theft of the historic 1924 curling medal and other items also.
'I would directly appeal to those who have taken this to return it. It is very sentimental to me personally and I have had the pleasure of sharing the medal with so many Scottish and English people since I won it with the Stone of Destiny in Salt Lake City in 2002.'
TAEKWONDO
Bianca Walkden has been crowned European champion at the European Taekwondo Championships in Baku, Azerbaijan
The 22-year-old Brit claimed her first ever European Championship gold in style, beating world title holder Olga Ivanova in the +73kg final to be crowned champion.
Walkden beat Russian Ivanova 6-2 in the showpiece.
'It's amazing to be European champion,' she said. 'I could always win Open events. I reckon it's 16 and counting. However, I could never do it at a major until now.
'And because I've beaten the world number one in the final, comfortably, I am buzzing.
'I had a really good Polish girl (Aleksandra Kowalczuk) in the quarter-final but was losing 2-1 going into the last 20 seconds.
'But I just thought 'I'm not losing this' and I attacked and won 8-2. I was comfortable in my semi-final as I was in the final.
'Hopefully, I can get a lot more gold medals at a major but it's step-by-step.
'I want to take all this in and then start collecting enough ranking points to get to Rio 2016. I want to have another gold medal around my neck in two years time.'
The latest trend in fitness comes from cool, specialised centres where intimate, targeted classes get results and you're a name not a number 
Remember the Big Fitness boom of the 80s?  High energy workouts and banks of exercise bikes were de rigeuer, and set the tone for the next two decades. Now, despite a gym on every corner, we are fatter than ever and the number of people with obesity has trebled in the last 25 years. A Which? study has found that we squander £500 a year on unused memberships. And with factory-style gym chains, who's to check if we don't turn up?
A new concept in exercise could change that: boutique fitness. Intimate and personal, it's characterised by tiny classes in chic locations, which look more like members' clubs than gyms. Workouts tend to be shorter 15-45 minutes but more results driven. And when it comes to the gym floor, you're no longer a number but a name and everyone – from the receptionist, to the trainers and the guy behind the juice bar knows it.
Boutique Fitness doesn't talk about members but clients.  There are no one-size-fits all machines but new bits of kit with specific and targeted applications, whether your glutes need tightening or your shoulders need stretching. With boutique fitness there's no slacking at the back, because there is no back – you are the focus. At the Library gym in London, with interiors to rival private members retreat Babington House, if they haven't seen you for a few days, the manager calls to check if you're OK.
Bigger establishments are taking a slice out of the Boutique Fitness ethos too.  At the 35,000 square foot Equinox gym that recently hit our shores from the US, members receive an in-depth body analysis that includes a body composition and movement screen, blood pressure, resting heart rate and cardiovascular tests.  Trainers have access to this information to inform your workout.  In New York, the bog-standard Spin class has had a boutique makeover in the form of Soul Cycle, which mixes yoga, dance moves and indoor cycling in small wait-listed classes. There's even branded merchandise such as candles, scarves and nail polish.  Its arrival on these shores later this year is hotly anticipated.
Here are our some of the newest ways you can experience the new Boutique Fitness:
The athlete's workout
Embody gym in the City is run exclusively by Olympic athletes.  Serious kit includes old-school kettlebells and a 100-metre sled running track (where you drag a weighted sled – a killer for the backs of thighs). No classes, only personal training.
Best for: anyone wanting fast results in building lean muscle and fat. Their before and after shots are impressive.
Sarah Lindsay, former Olympic speed-skater founded Embody with the idea of, 'if Apple did gyms.' 'When I was an athlete, I had a team of physios, nutritionists, trainers and massage therapists all working together to get me to my goal so I decided to apply the same integrated approach to working with everyday people. People want to feel taken care of when they come to a gym, they don't want to be left on a machine to fend for themselves.
Before they hit the gym floor, members receive a total nutrition consultation from powerlifter turned nutritionist David Lewis, comprising hormonal breakdown, fat caliper test and full blood profile. Before they start, each client can work with a physiotherapist on a 'prehabiliation' programme – as would an athlete – to identify niggling injuries that might cause problems once their training kicks in.  Then that information is relayed to trainers to prevent those injuries from happening.
Expect: hard training and heavy lifting that's standard fare for athletes.
Visit the Embody website, where prices start from £65 a session.
The no-slackers circuits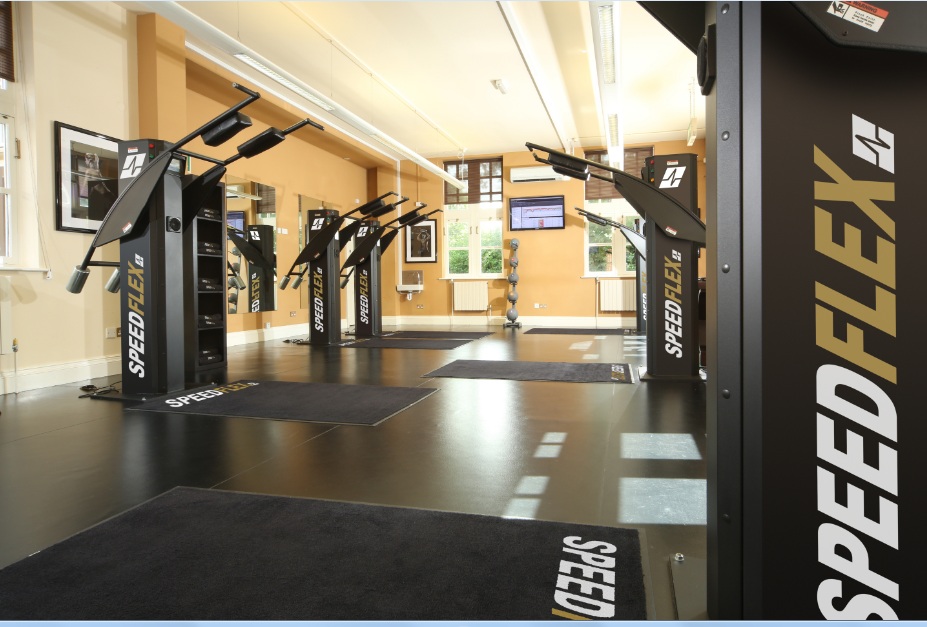 A 45-minute souped-up machines and circuits class with light weightlifting for maximum of 15 people. Participants are wired up to data monitors for moment-to-moment read-outs on performance.
Best for: number-crunchers who like to measure their progess in figures and who like to be pushed hard.  Great for high calorie burn and building tone without bulk.
Before each workout, a body composition machine measures your water and fat content and that data is fed into a machine that calculates your calorie burn. Everyone wears a heart rate monitor and a screen in the middle of the room – for all to see – lists class participants by name and monitors which training zone they're working at. Everyone works in turn on different Speedflex machines, weights machines that are isokinetic ie providing resistance both on the way up and on the way down for a smoother lifting experience that is easier on joints. Between each machine you do high cardio moves such as burpees and step ups.
Expect: constant surveillance, which many find a great motivator. The instructor regularly looks to see whether you're moving safely as well as trying hard enough. The communal screen names and shames any lazies and at the end everyone gathers round and their calorie and fat burn is read out. In our ten-minute trial period we burned between 208 (me) and 427 (the person working the hardest) calories.  In 45 minutes you can burn between 700 and 1200 calories.
Speedflex centres can be found in London, Durham and Newcastle, or you can visit the Speedflex website. Sessions cost £30 a time or you can buy a monthly membership for £195. They have just launched Speedflex30, the same gruelling class but harder and over in half an hour.
Read our review of Speedflex
Personalised Pilates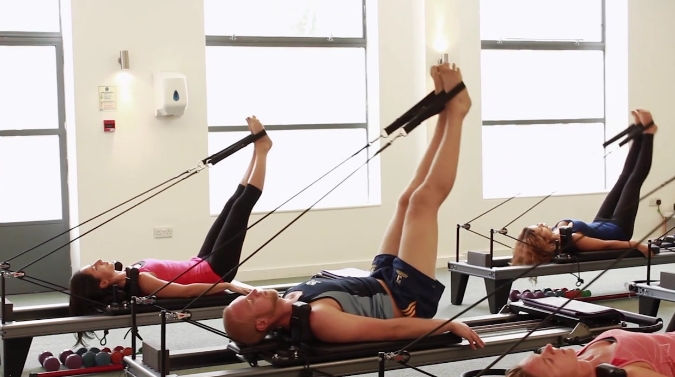 Early adopters of the boutique ethos, TenPilates (ten being the maximum number per class) offer dynamic hour long classes on the Reformer (machines which use a series of pulley levers to tone deeply). Physio and massage are part of the offering.
Best for: those with injuries, or who want to tone, or cardiophobes.
The entrance to TenPilates looks more like a law firm than a gym and everyone who walks in says hello and tells the receptionist their name – no cards, no numbers.  Many have had their bodies assessed by a physiotherapist as part of the Ten Pilates 'Circle of Care' in which physiotherapists, massage therapists and trainers have access to your body's data (weaknesses, injuries and goals) in order to tailor workouts and treatments, especially where injuries are concerned.
Expect: constant checks and adjustments from an instructor to ensure you are working the right muscles. Reformer Pilates targets smaller, deeper muscles while regular workouts tend to target the larger ones.  Afterwards muscles feel lengthened and deeply worked.
There are six TenPilates studios in London. Single classes cost £27. Buying a block of classes can reduce the price per class to £18.
The boutique hotel workout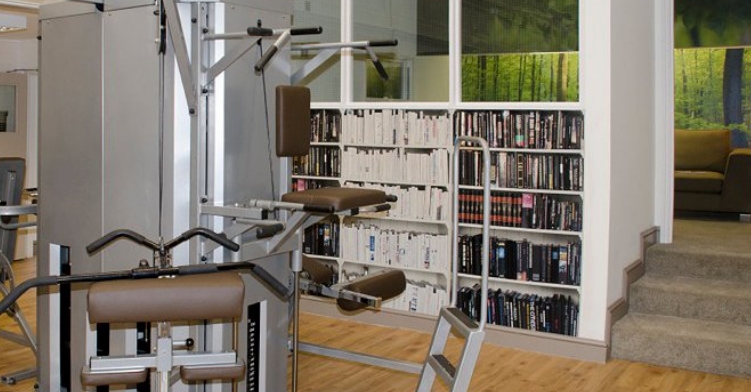 The new Library gym in Notting Hill is a seriously sciencey gym programme in a boutique-hotel style setting. It's based on quick-results High Intensity Strength Training  – short, intense periods of weights and abs reps – plus nutritional support. With a maximum of 4 people per class, sessions take no more than 15 minutes, but the idea is that you pop in most days.
Best for: people who don't like gyms. Great if you prefer to exercise little and often, want serious sculpting results, and like nice flooring.
Set amid velvet sofas and designer wallpapers is  a central training station with weights machines for hundreds of lifting combinations such as bench presses, leg lifts, squats and lat pull downs. The people behind Harley Street's successful Educogym – a personalised, targeted nutrition and exercise programme featuring science-backed weight training and high-protein and high 'healthy fat' diet designed for fast weight loss, hugely popular among health and beauty editors – have brought their programme to this Babington House-style setting. There's an intense 12 day kickstart programme that comes with supplements and a nutritional programme, the aim of which is to get results fast (you can lose seven and half pounds of fat and put on three pounds of muscle, they claim).
Expect: to workout harder than you ever have but only for 15 minutes. One day you'll do legs, another arms and back and some abs exercises each time. Training sessions are designed to be followed by lounging in chill-out areas such as pool table area, cosy sofas and reading nooks upstairs.
Visit the Library website, where memberships start from £345 per month.
See what our editor Anna thought of Library when she did 30 workouts in 30 days
Hollywood Bootcamp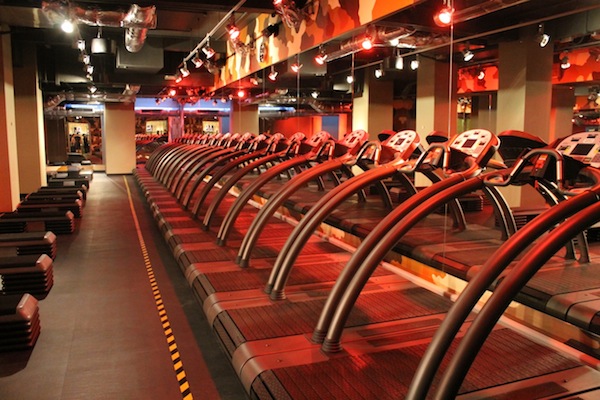 Barry's Bootcamp in London is the outpost of the Hollywood gym haunt loved by the likes of Pink, Jessica Biel and Jake Gyllenhaal.  Hour-long workouts combine treadmill, resistance and weights and are set to nightclub style music.
Best for: Anyone who wants to sweat and burn serious calories in a hip atmosphere surrounded by gorgeous bodies. So glamorous it hurts – literally.
Barry's looks more like an underground dance club than a gym, all exposed brick and personalised water bottles.  It's touted as 'the hardest workout in the world', you can burn an exhausting 1000 calories an hour. The lights are low making you look better in the mirrors.  Classes are typically 30 minutes treadmill and 30 minutes of weights and resistance exercises and all work on the concept of 'split training' – working different body parts on different days. You work your upper and lower body on different days during the week and your whole body at the weekend.
Expect: Trainers continually correct your form ensuring you're doing the weights moves with the correct posture for maximum muscle results and injury prevention and also cue your running style by standing by your treadmill with instructions such as 'chest out, elbows in!' People are even told to spur one another on, the antithesis to the cold, anonymous gym where everyone pretends they can't see each other.
Trainers will come and have a protein shake with you at the Fuel Bar afterwards and quietly quiz you on your fitness goals then kindly remind you of those goals when you want to throttle them in your next class.
Visit Barry's Bootcamp website where classes cost £20 a session.
See the results from our last REBOOT blogger after she paid a visit to Barry's Bootcamp
The short sharp fatburner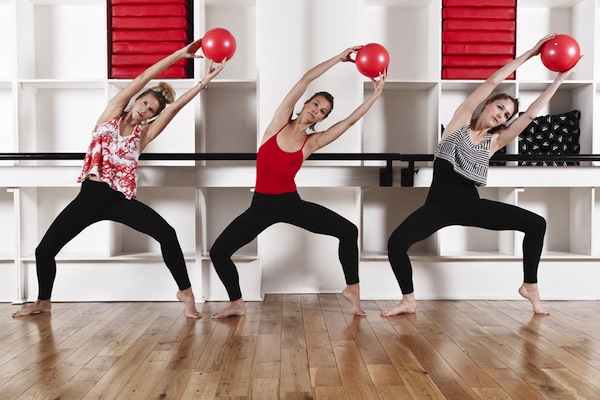 Frame Camp is a speed bootcamp class and one of the signature classes devised by the new Frame gyms to target specific fitness needs.  It's  30 minutes, 8 people max,  with 15 minutes of treadmill at varying speed bursts and 15 minutes body conditioning for a quick, high intensity, fat melting class.
Best for:  the time-poor and yoga/pilates devotees who need extra cadio or strength training.
There's something super-cool and Silicon Valley-ish about the new Frame gyms (in London's Shoreditch and Queen's Park), with their façade of exposed pipework, 'Fame' style lettering and bright red brickwork coupled with chatty patois on the brochures and website.
An instructor is always right behind you checking you're pressing all the right treadmill buttons and shouting encouragement to go for it and use your arms and core. Classes take place in small studio rooms with only 4-8 people which breeds a sense of community as there's no one plugged into their earphones or TV, plus a healthy competitiveness in not wanting to be at the bottom of the (very small) class.
Expect: Frame Camp with its hard graft and personal instruction impressed our yoga bunny tester who hadn't set foot in a gym in 15 years but wanted to up her cardio and strength. 'I liked the fact that I could set my treadmill to beginner level and still run alongside fitter regulars. And that I could do a yoga class there too if I wanted.' Other classes include Frame Method, small classes based on isometric exercise for strengthening muscles and Frame Barre a fitness workout based on ballet moves.
Find out more about Frame classes on their website. Prices start from £15 per session or you can purchase a 'Frame Card' that you can top up with £50 at a time (each class then costs £12).
Read our review of Frame
The high altitude workout
At the Altitude Centre in the City, 20-30 minute spinning, rowing or running classes for up to 12 people take place in a room where oxygen levels are equivalent to those at up to 3000 metres to increase fitness faster.
Best for: Anyone who is prepared to work hard to lose weight in less time than it takes with regular workouts or if you've reached a plateau in fitness or weight loss.
Workouts are based on interval training – high, fast intervals of around 10-60 seconds interchanged with short recovery periods or around 45 seconds. For athletes, training at high altitude allows athletes to increase their red blood cell count, enabling them to compete more effectively at ground level because more oxygen is delivered to the muscles. For the rest of us, it can burn 1.5 to 2 times the calories of exercising at ground level making it great for people of all (or no) fitness levels who want to lose weight. The Altitude Centre supplies university sports science departments as well as the FA with altitude training facilities.
Expect: tired and aching muscles during your workout – high altitude exercise feels much harder as lactic acid builds up quicker. Along with being high up, it's also high-end and you could find yourself next to a footballer or elite athlete in classes. Afterwards your body immediately takes on more oxygen leading to an almost euphoric serenity.
Visit the Altitude Centre website, where classes cost £39 per session.
Read our review of the high altitude workout
Want to achieve the new power brow look? Healthista tried and tested the best brow products and methods so you don't have to
Gone are the days of the over-plucked skinny eyebrows of the 90s. Now, women are keeping their brows thicker and fuller. The big brow trend has been around for about three years and looks like it's here to stay. Makeup artist Sadaf Ahmad noticed the trend start with younger models.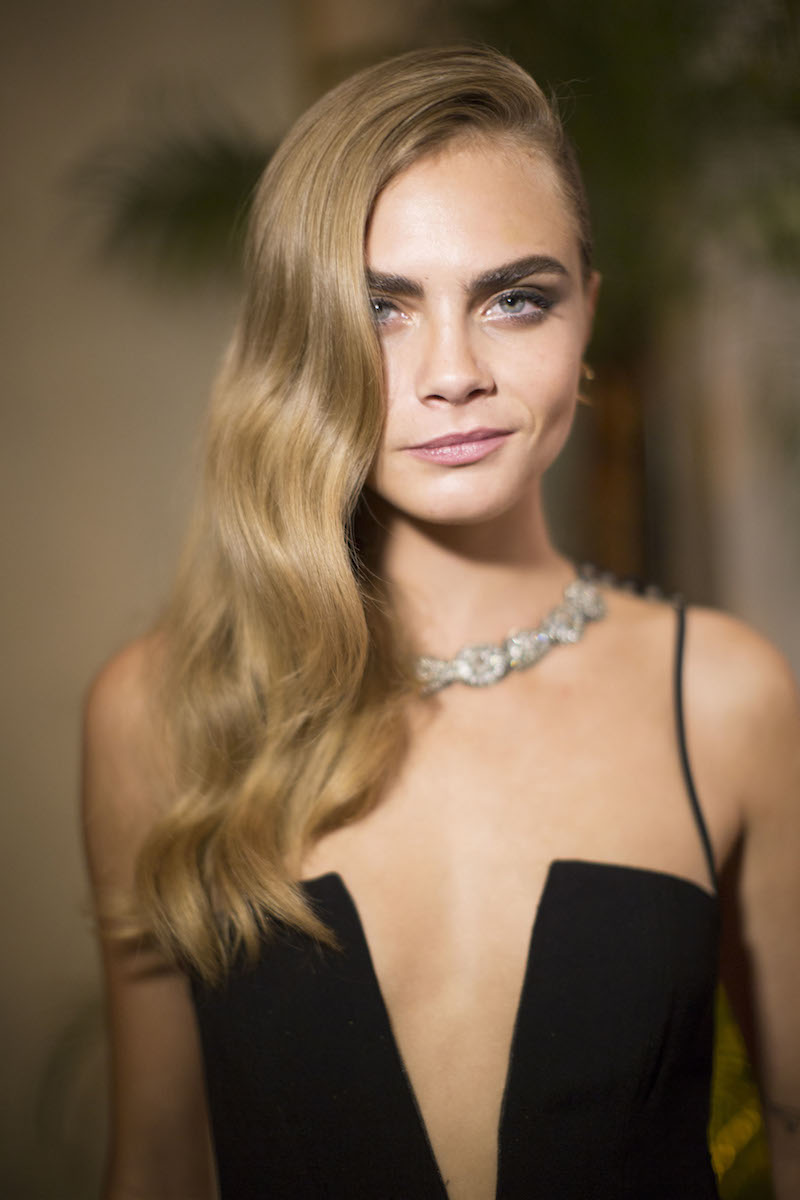 She said, 'They are young enough to not be influenced by the tiny, skinny eyebrows of the 70s and 90s, and they have parents who stopped them from over plucking.' Ahmad attributes this trend catching on to the runway shows of designers like Mary Katrantzou, who according to Ahmad usually has 'a good brow story.'
Big healthy brows can make you look younger as well. Ahmad says full eyebrows can look more youthful because they are natural and unaltered and your natural shape is the one that is likely to be most flattering. Read our technical guide to shape.
Healthista tested the essential tools to help you create your own power brow .
HAIR GROWTH
M2 BROWS Eyebrow Renewing Serum, £135

The most natural looking way to do this trend is to let your brows grow in naturally, and then do some light shaping. But if you have sparse or over plucked brows – we've been there – there are super hair growth products that now do more than just grow hair.
The M2 Brows Eyebrow Renewing Serum promises to create denser and darker eyebrows. Apply the product on clean, dry brows once a day and see results in 4-6 weeks. It contains black sea rod oil which it claims stimulates the eyebrows at their roots. It also has biotin to strengthen the hair. Our tester noticed that it had an oily formula that dried fast and felt conditioning but its strong floral scent could put some people off if they're sensitive to fragrances. Despite this, results are gob-smacking. An added bonus: our tester said the lux packaging made her feel special and reminded her of Chanel.
Billion Dollar Brows Brow Boost, £25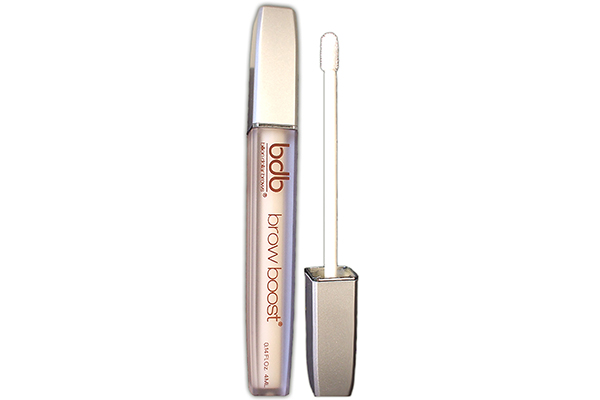 For an alternate option that wont break the bank, try the Billion Dollar Brows Brow Boost. It's perfect for the person who wants to try out a growth product without having to make a big investment. In about 30 days with nightly application, you can notice thicker and fuller brows due to its blend of proteins and vitamins that stimulate hair growth, say the makers. Our tester noticed that it had a much thicker, glue-like formula than the M2 serum and has less of a noticeable smell. Another tester, who underwent chemotherapy, used the Brow Boost and noticed new hair growth in about two weeks of use, making her challenging time easier to cope with. However, Ahmad said that to get full results of hair growth products, you'd need to give a product 6-8 months.
MAINTENANCE
Champneys Soft Slanted Tweezers, £8.50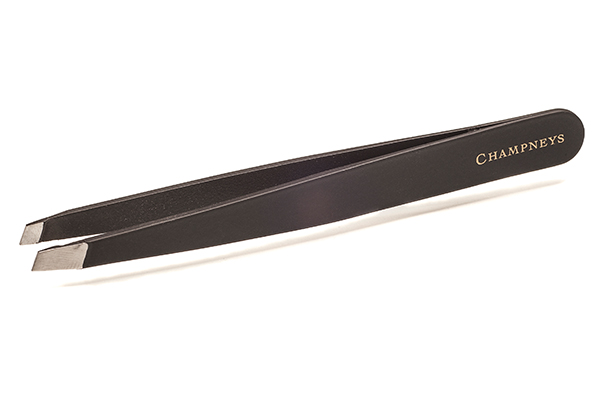 A good pair of tweezers is a make up bag essential. We recommend Champneys Soft Slanted Tweezers to get a precise brow shape. They have a pointy tip to grab onto even the tiniest of hairs. The easy grip handles also give you control.
When tweezing hairs, Ahmad says, 'When looking straight at a mirror, the start of the brow should align with the very front corner of your eye. The arch should be where the iris ends. The end of the brow should only come down a few centimetres. If it comes down too far, it will look like your eyes sag.'
FILL IN
New CID i-groom, £13.17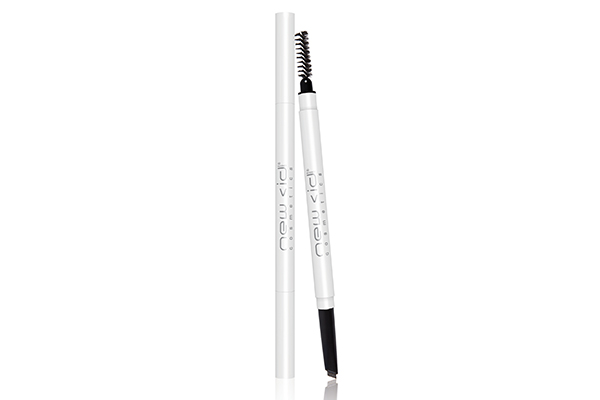 There are pencils, pens, powders and waxes that can help fill in brows further. Pencils and pens allow you to make the most precise strokes. Ahmad recommends a using a brow pencil if you have gappy eyebrows because there is a fine tip to draw in individual hairs.
Deciding on what colour to use can be a headache. Ahmad says to go two shades lighter for a natural look. 'Never use a matching colour,' she says. The New CID i-groom makes finding your perfect shade easy as it comes in one universal colour. One end is a waxy pencil and the other is a spooly brush to blend out the product. We tested this product on very dark and very fair hair colours, and it really worked on both! Our dark haired tester said, 'I like that it doesn't look too dark. My brows look soft and natural.' Another plus, the waxy formula stays put all day. The New CID i-groom won a Tatler Beauty Award in 2013.
Stargazer's Semi-Permanent Eyebrow Pen, £4

For an even more defined look, try an eyebrow pen. Stargazer's Semi-Permanent Eyebrow Pen is intimidating, but is surprisingly easy to apply. Our tester said, 'I didn't think it would work this well. My eyebrows look more defined.' Use a light hand and small strokes to draw in individual hairs or fill in larger areas. I used a spare spooly brush to blend after application to soften the strokes. Ahmad recommends using your pinkie to balance on your cheek for a steadier hand when applying brow products. 'Don't free draw and don't draw one big line, use small strokes,' she says.
However, Stargazer's Semi-Permanent Eyebrow Pen only comes in two colours, brown and black. So unless a blonde wanted very pronounced eyebrows, this pen is better suited for people with darker hair. It stays on all day and can be removed with makeup remover.
Sleek's Brow Kit, £8.49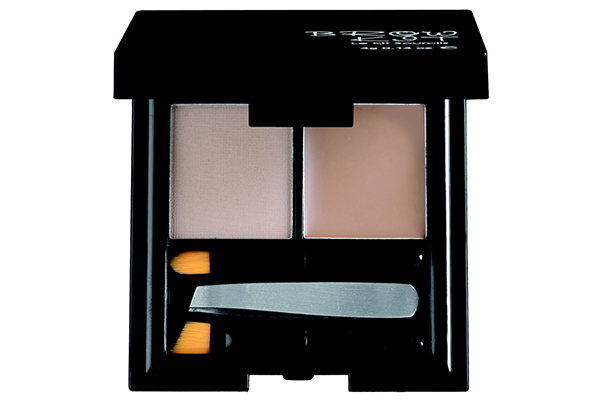 If you already have good brows, Ahmad recommends just using a powder to define the shape more. Sleek's Brow kit is an all in one product. This mini palette has a powder, wax, mini tweezers and mini brushes. For application, Ahmad says to fill in the middle part of the brow first. Then, to emphasize the arch, fill in the underside, fading out as the brow ends.
The powder and wax can be used together or you can just use one. This product is easy if you are a brow beginner, as little precision is needed. The dense powder will stay in place and won't dust all over like some pesky loose eye shadows, but it isn't as long lasting as a wax or pen formula. The kit comes in four colours: light, dark, extra dark and black.
SET IT AND FORGET IT
MAC's Brow Set, £13.50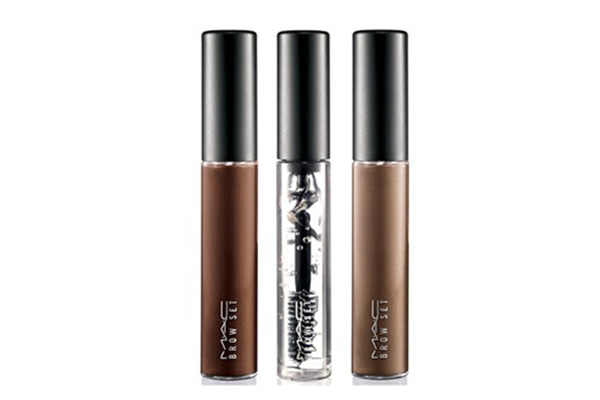 To keep brows in place all day or tame stray unruly hairs, use a brow gel. Ahmad recommends MAC's Brow Set. This gel will keep brows in place all day without feeling stiff or flaking. Just brush on brows and you're good to go.
The brush picks up the right amount of product and is easy to apply. One long time user says that it glides on easy and likes how it holds her eyebrow shape. She used the clear shade after filling in brows with a pencil. It comes in tinted options such as Beguile, a taupe colour, and Show-off, a rich brown, as well as the clear gel.
Benefit's Gimme Brow, £17.50

Another gel option is Benefit's Gimme Brow, a 2013 Allure Magazine Best of Beauty Award Winner. This brow-volumising fibre gel doesn't leave brows stiff and is available in two shades: light/medium and medium/deep. Gimme Brow is water resistant, natural and smudge proof.
Apply by using short strokes with the small spooly applicator to apply fibres and then comb through to blend them out. The fibres in the gel stick to your skin and hair, creating the illusion of having more hair. This two-in-one product fills in brows while keeping them in place. It looks natural as it lightly tints brows while filling in sparse areas with fibres. However, if you have very thin or sparse brows, this wouldn't be enough on its own.
RELATED: How to get great brows: a technical guide to colour and shape PLUS a review of the Wow Brow treatment at Strip, Chelsea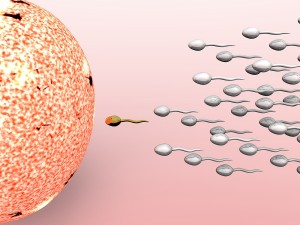 Can't get pregnant?  IVF not working?  How about a pair of surrogate twiblings or a lab-assisted 'lift' for your 40-year old eggs?  Welcome to Fertility's New Dawn  
Once considered the ultimate in high-tech fertility treatment, a staggering 15,000 babies are now born through IVF a year (and this is rising by 10 per cent each year).  Everyone knows at least one couple who have had fertility treatment.   Now, as IVF becomes commonplace a whole new generation of baby-making techniques is changing the way we look at motherhood. Some of these are not even legal in the UK (like sex selection) while others are quietly – and not-so-quietly – happening in fertility clinics here and around the world.
Embryos on film  Currently, about 24 per cent of implanted IVF embryos in the UK lead to live births.  But last month headlines screamed of a new technique that could increase this figure to a staggering 78 per cent.  Currently, most incubated IVF embryos are checked manually each day by embryologists, and the best are implanted into the womb.  This hasn't really changed since Louise Brown was born from the first IVF experiment in 1988.   The new technique, pioneered by Care Fertility Nottingham, uses time lapse cameras that take pictures of the embryo every ten minutes without interfering with its development.  It's non-invasive and according to Simon Fishel, Care's managing director is 'The most exciting breakthrough we've had in probably 30 years.'
Making your eggs younger  This is technique called Cytoplasmic Transfer (CT) in which scientiists take the egg of an older lady and zhoosh it up with the 'cytoplasm' from a younger woman's healthy, donated egg. This is supposed to keep all the original egg's genetic material intact but occasionally babies born from this test positive for having DNA from two different mothers.
Choose your baby's sex   This is illegal in Britain but not in the US and other countries such as Cyprus.  News reports suggest that Brits are queuing up in overseas countries like these to have the sex of their embryos sex-selected before they're implanted. A leading Liverpool fertility doctor who referred couples to a Cyprus fertility clinic for sex selection was investigated by the HFEA in 2011 but later cleared of profiting from the procedure.
Embryo selection For women who are too old and highly unlikely to conceive by any other means natural or IVF, a new technique – the very Alien-sounding Comparative Genomic Hybridisation (CGH) – screens a woman's embryos and literally chooses the fittest one/s and those most likely to grow into a healthy baby before they are implanted into her.  The first babies in the UK born as a result of this were born in October 2009.  The trial of some 42 women with a mean age of 39 showed they increased their chances of getting pregnant by two and a half times.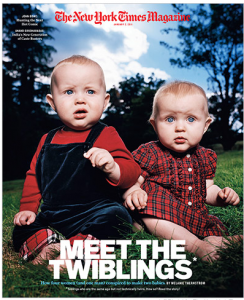 Twiblings  This is the trend for getting two surrogates to carry your children so that they are born on or around the same time and so you get ready-made family when you want it.   Melanie Thernstrom, 42 and her partner Michael, a couple based in US who had the world's first twiblings had had six failed IVF attempts. So they got Michael's sperm and anonymous donor eggs and two surrogates to carry the children separately so the children would be born on or around same day (they were born days apart in the end). Now they are toddlers, Melanie with unabashed honesty told the New York Times, 'I treated having babies like my project,like building a house.'
Egg-preneurs  New rules from the Human Fertilisation and Embryology Authority (HFEA) now allow egg donors to receive a fixed payment of £750 for a cycle of eggs.  But in the US, egg donation is on the free market like everything else.  It's led to a rise in egg-preneurs.  Imagine a talent agency where you didn't join because of your one-handed aerial flip but to sell your eggs.  As a result, donated eggs from young healthy women are big business in the US.
Dawn T Hunt runs fertilityalternatives.com.  Having donated eggs five times herself, she knows what it takes and has now set herself up as a middle woman for anyone wanting to donate eggs.  The object?  To get the best deal for the donor.   Hunt says egg donors can demand $5-10,000US and if they are Ivy League graduates she would indeed 'go in with a starting price of $8000'.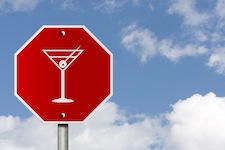 Alcohol related deaths among women in their 30s and 40s are rising, say researchers.  If you fancy cutting back on your drinking, here are five things that can help
No-alcohol wine Eisberg comes in Rose, Cab Sav and Sauvignon Blanc and is actual wine with the alcohol removed so actually tastes like the real stuff.  From £3.20 from supermarkets.  Try it a few nights a week as the NHS now recommends taking a few nights off drinking a week to help your liver recover – it's the one organ in the body with the greatest capacity to renew itself.
Hypnotherapy  Georgia Foster is a hypnotherapist specialising in problem social drinking.  Her book The Drink-Less Mind (£17.99 from Amazon)
and self-hypnosis MP3 every night can make saying no to a drink without feeling deprived easier – Anna's tried it and it works.  More at georgiafoster.com.
White lies – You need little excuse for a drink these days, but say no to a tipple and everyone expects a good reason.  Make them up – 'I'm on antibiotics' and 'I'm driving,' are  pretty hard to argue with.
Swapsies –  On your alcohol free nights if you're going out, ask for mineral water with some fresh lime in a wine glass, no one will know the difference and for some reason holding a wine glass makes you feel more like part of the party.
Lose the announcements – Telling people you've stopped drinking or are cutting back  can often be met with 'Oh go on, you can have one, we won't tell.'  You don't have to explain yourself, usually 'Oh I don't fancy it tonight, got to work tomorrow' works a treat.
If you've fantasised about it, she's written about it.  Here sex super-guru Tracey Cox who's written umpteen books on sex talks about broaching the sometimes ahem, sticky subject of exactly how to share your fantasies with a partner
Having the Conversation  As silly as it may sound, prepare for having this conversation like you would prior to breaking important, potentially upsetting news to someone. Make sure you don't bring it up at a bad time, and do rehearse what you're going to say. People tend to react defensively at the suggestion of doing anything new, so you should suit how you discuss the topic to your partner's personality. If the reaction isn't great, talk about it and find out why. Above all, don't threaten or guilt your partner into doing it. Perhaps move onto another fantasy, or ask them to share one of their own.
Sneaky Ways to Suggest Something Saucy  There are a few ways to ease your partner into this discussion of your fantasy. You could describe your fantasy as an erotic dream you had, or watch a film that features or is similar to your fantasy. Gauge his reaction during either of the two activities – if he seems to be interested and into it, seize the opportunity and suggest perhaps acting out your fantasy.
Acting It Out  Don't rush into it. Planning out when, where, and how to act out the fantasy together is oftentimes just as exciting as doing it – plus, the more effort you put into planning, the better it usually is. But don't be surprised if planning is as far as you get – sometimes just knowing that you both were willing to partake in the fantasy is enough to satisfy the thrill you were seeking. Otherwise, when acting out the fantasy, be sure to set rules and make sure you both are aware of them before beginning the act. Agree on a 'stop now' signal, using either a safe word (a word that usually wouldn't come up during a fantasy, such as 'banana') or a clear hand gesture (could be as simple as a peace sign). Stop when either seems upset or turned off and be prepared to chat with and console them.
When Is Fantasizing Dangerous?   Always mind safety first. If someone shares a weird or violent fantasy early on in a relationship, be very wary. When acting out fantasies with a stranger, don't get too intoxicated. Trust your instincts and ask for a second opinion from a friend if you're unsure of yourself.  Note that while having 'unorthodox' fantasies is human, sadistic fantasies can lead to sadistic behavior. Such fantasies can be damaging, reinforcing self-destructive patterns of behavior and thought. As long as you can separate fantasy from reality without wishing to act upon such fantasies, there usually isn't a problem. Also, if you need (rather than want) to act out or imagine a specific fantasy in order to become aroused, there may be a problem. Do seek professional advice if any of the above worries you.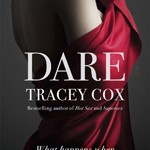 Extracted from Dare: What Happens When Fantasies Come True, by Tracey Cox, published by Hodder & Stoughton (Amazon for £5.99). Tracey's Dare product range is available from lovehoney.co.uk.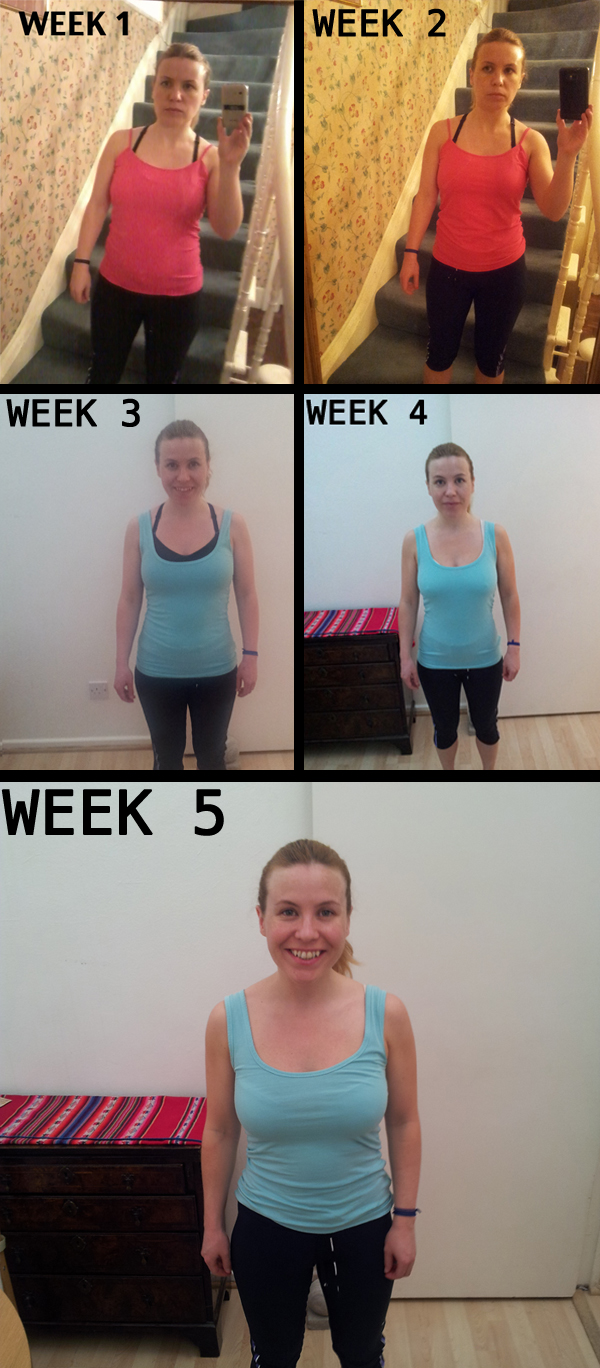 Since last week another Brit has won the Tour de France, Kate has given birth to a future king and I've lost two pounds.  It pales into comparison to those other accomplishments but frankly, in six weeks you have to take your successes where you can find them, and this gig doesn't get any easier.
There are people, competitive driven people who want to achieve great things, to push themselves to their furthest physical limits. I cannot count myself among them. Don't get me wrong, I push limits in other areas, fashion, dinner party conversation, parking restrictions. My progress has been good so far and yet it seems to have slowed. I'm annoyed with myself that at Barry's I can cope with a beginner level class but I'm still not up to the intermediate yet and at week five, I have to ask myself why.
WEEK ONE
Weight 8.28 stones
Height 4 foot 11 inches
Bust 36 inches
Waist 30.5 inches
Hips 37 inches
Top of thigh 22 inches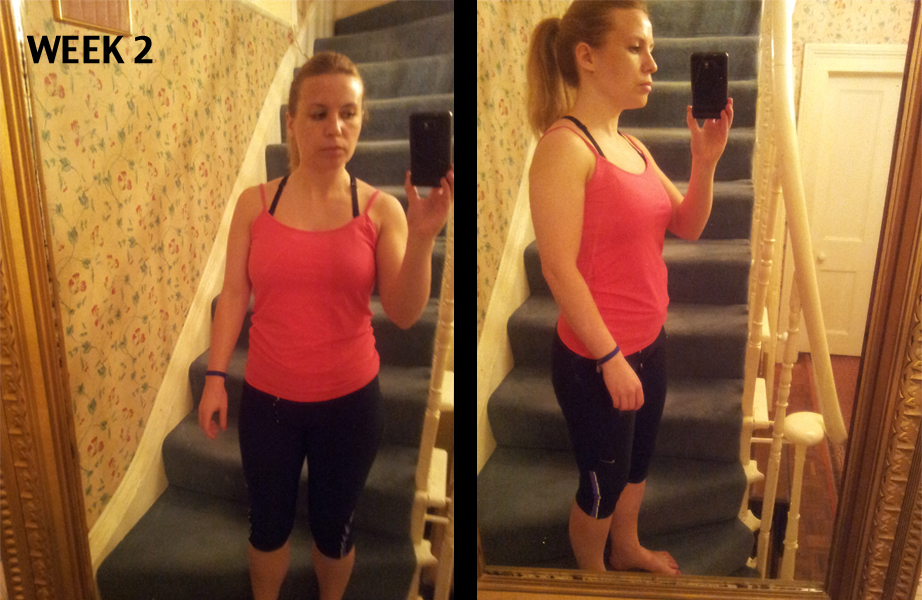 WEEK TWO
10.6 Height
4 foot 11 inches
Bust 35 inches
Waist 30 inches
Hips 37 inches
Top of thigh 22
Bust 36 inches (I have no idea why it's gone up, boobs are funny things)
Waist 27.5 inches
Hips 36 inches
Legs 21 inches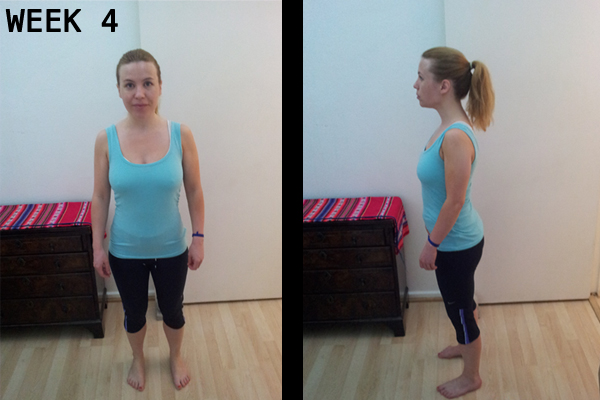 WEEK 4 
Weight 7.9 stone
Bust 35 inches
Waist 27.5 inches
Hips 35.5 inches
Legs 21 inches.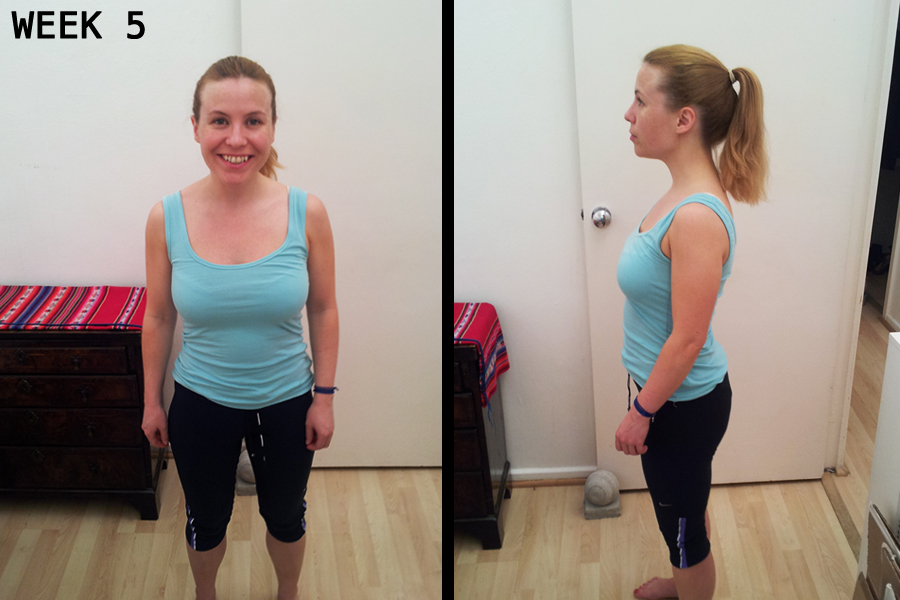 WEEK 5
Weight 7.7 stone
Bust 34.5 inches
Waist 26.5 inches
Hips 35.5 inches
Legs 21inches
If I'm honest, I'm fundamentally not too fussed about moving up levels. I'm not doing this for anyone else so I don't think there's anything to prove. I don't think anyone expected me to be the Terminator.  I can't blame Barry's, cos it really does push you.  Oh boy does it push you.  Anya regularly speeds up my treadmill if she thinks I'm not trying enough. The problem is that when I'm told I need to go faster to prove that I "really want this" the bald truth is, I don't REALLY want to run tiny bit faster than I did last week. So it's been a tough week, motivationally speaking.
Luckily my gorgeous cousin is in town and he's the most motivating person ever. He told me that you should keep a 'sanity list' which will remind you why you've decided to do something when the going gets hard, however much you want a cold coca cola… mmm coca cola.  So sanity list;
1.      Get rid of 'pregnancy' belly
2.      Feeling fit is awesome
3.      Feeling healthy is also awesome.
4.      um…
5.      dammit coca cola why can't I quit you..?
6.      I'll come back to this.
The Nourish meeting topic this week was on sex hormone balance and what they mean for diet and health. Like last week, it is monumentally complicated and surprisingly, to me anyway, it had very little to do with libido and more to do with your ability to absorb nutrients. As Alli pointed out, the really important thing to remember is the foods that can help.  The things that support a good hormone balance in women are B6 (found in sesame seeds, brazil nuts and corn) Magnesium (in spinach, broccoli, chard, squash) and Agnus Castus.  If chaps have high testosterone then they should need to make sure they're getting enough zinc and Saw Palmetto.
Nourish meetings are rather different to traditional slimming clubs.  The level of detail that Alli goes into is extraordinary, to the point she was worried she was overburdening us, but the group values the fact that you don't just learn about food, you learn about the processes through which nutrition and the body work together.  I knew that my student idea of a diet was bad. It was based almost entirely on calories and consisted of menus like a pint, a mars bar and celery for the rest of the day, now I know exactly how bad it was and I don't think I'll ever eat the same way again.
This week's menu: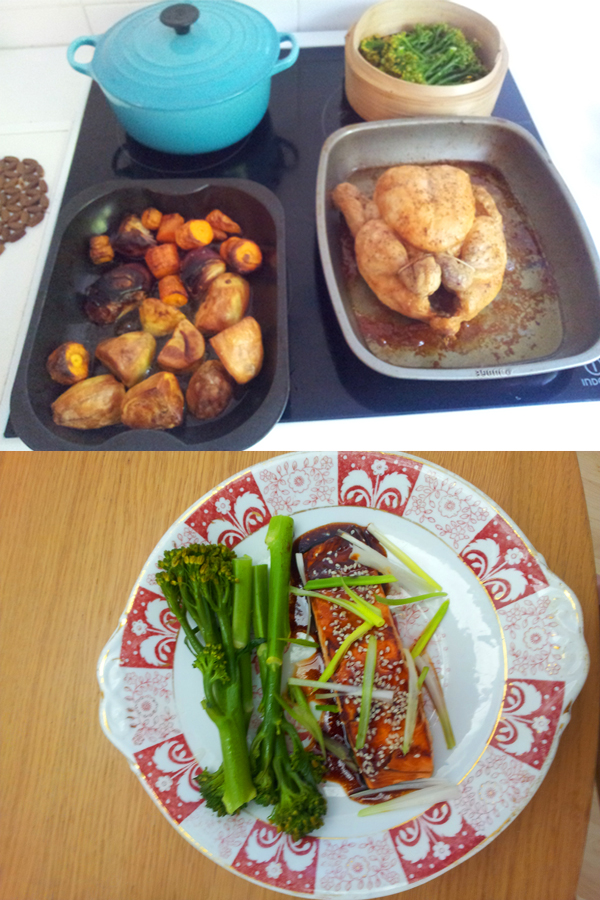 Breakfast – Slim pancakes with berries and honey
Lunch – Blackened Salmon
Supper – Roast chicken and vegetables (made by my boyfriend)
Gluten free oatcakes or carrots with cashew butter
Also homemade Nourish granola which isn't strictly allowed but it's too nice.
Snacks –
Gluten free oatcakes or carrots with cashew butter
Also homemade Nourish granola which isn't strictly allowed but it's too nice
Classes week 5
Tuesday Butt and legs
Thursday core and abs
Missed Sunday's full body but making up for it with 4 classes in week six!
CHARM'S COACHES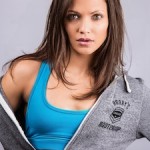 Fitness – Anya Lahiri 
Charm attends three weekly classes at 
Barry's Bootcamp
, the new super-gym that has a huge celeb following in the US whose fans include Jessica Biel, Sandra Bullock and Katie Holmes.  It's just opened a branch in London's Euston where Charm will be guided through her paces by chief Barry's instructor Anya Lahiri (left).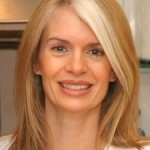 Diet  – Alli Godbold  
Charm's having total nutritional overhaul (no less) at the hands of Alli, a nutritional therapist who has worked alongside chefs Charles Amos and Alan Wichart at Divertimenti Cookery Schools in Knightsbridge and Marylebone, author of 
Feed Your Health (£13.99 from Amazon
 and 
feedyourhealth.co.uk
)
Happy pills are more prescribed than ever and the NHS reports 46.7 million antidepressant prescriptions were written in 2011, a staggering rise of 3.9 million more than the previous year.  But what if you don't want to take medication, what are your proven options?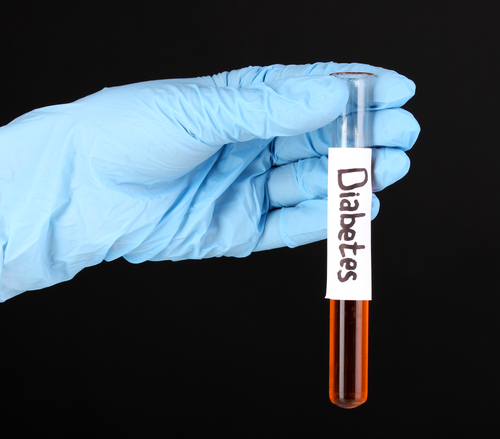 1. MEDICAL TESTS Up to one in ten people have underlying physical conditions such as underactive thyroid, undiagnosed diabetes and ceoliac disease that may account for their depression yet this is something doctors rarely discuss with their patients. Many medications, some as innocuous-seeming as antacids and cortisone creams, list depression as a possible side effect, but most of us rarely imagine our over-the-counter and prescription medicines might contribute to depression.  Simple blood tests can be carried by your GP out to check for diabetes, ceoliac or thyroid disease all of which give rise to the symptoms of depression and ask your pharmacist whether any OTC meds you routinely take are associated with mood issues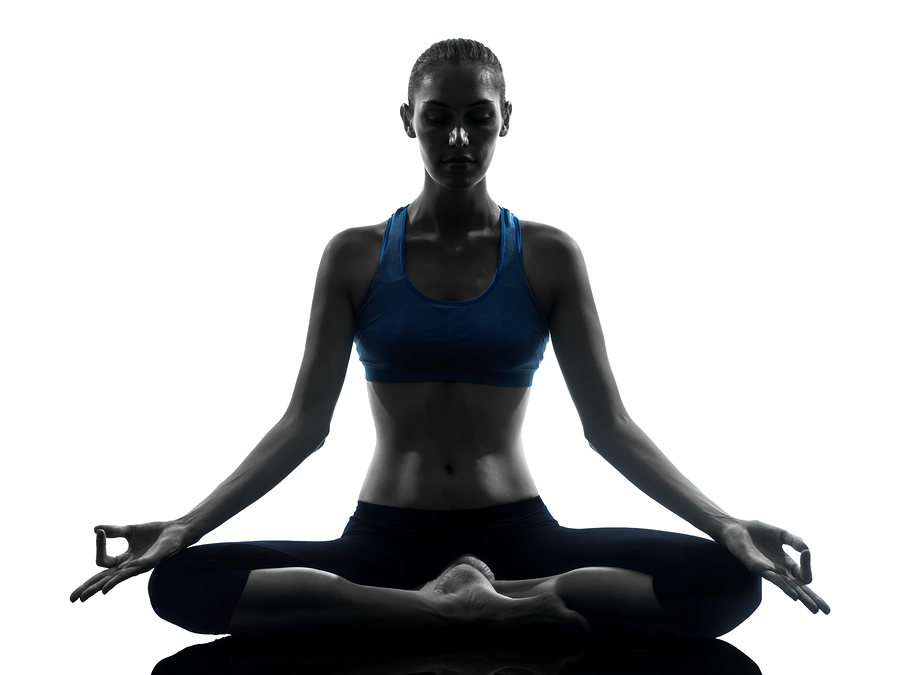 2. MEDITATION Just 20 minutes daily of mindfulness meditation – a non-religious technique that simply focuses on the breath and the moment – has been proved to improve depression and anxiety.  In fact, Mindfulness Based Cognitive Behavioural Therapy or MBCT is an eight-week course available nationally on the NHS, combining meditation and either group therapy or one-to-one counselling, pioneered at the Department of Psychiatry at the University of Oxford.  So effective is MBCT in alleviating mild depression that the National Institute of Clinical Excellence (NICE) now recommends it as a treatment of choice for recurrent depression.  You may be entitled to an MBCT course on the NHS, so talk to your GP.  Private 8-week courses range from £180-720, depending on whether you take a course in a group or one-to-one.  For courses, retreats and further information, see London-meditation.co.uk (one-to-one courses), bangor.ac.uk/mindfulness (group courses, distance learning courses and 2-day workshops), gaiahouse.co.uk (introductory retreats), and mbct.co.uk (information).  For a set of five CDs through which you can learn MBCT log on to Oxford Cognitive Therapy Centre to buy.   Alternatively, The Mindful Way Through Depression (Giuldford Press £12.99 amazon) is a book and CD set by the Oxford University pioneers of the technique.  Read Healthista's Healthypedia Guide to Mindfulness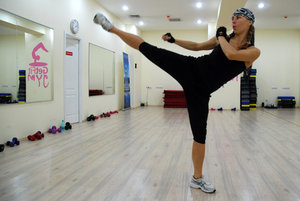 3. EXERCISE Just a single walk in the park improved tension and depression in 90 per cent of those surveyed according to a study by Mind, the mental health charity. Depression is often the accumulation of stressful episodes that go unrelieved for prolonged periods and exercise burns off the chemicals such as cortisol and adrenalin that we produce in stressful situations so they don't build up and over time contribute to depression.  30 minutes of aerobic exercise such as running, swimming or cycling ideally five times a week will help boost mood.  But if you can only manage a 10-15 minute walk each day, it will still benefit your mood.
4. GOING SUGAR-FREE It's hard but if you have mood issues it really works.  Our sugar consumption has soared but our bodies have not evolved to eat the amount of sugar we're eating. Here's how sugar wreaks utter havoc on our moods:  the carbohydrates we eat are all broken down into glucose, on which our brains run, ideally from a constant supply of complex 'slow-release' carbohydrates from vegetables, fruits and unprocessed, wholemeal grains.  But if we eat lots of refined sugar, our brains are repeatedly flooded with glucose after every 'hit' and then quickly depleted, keeping our blood sugar in a constant up/down cycle.  The more uneven our blood sugar supply, the more uneven our mood. What's more eating lots of sugar uses up essential B vitamins, zinc and magnesium, nutrients that are essential to the production of neurotransmitters such as serotonin and dopamine which promote feelings of happiness and contentment in our brains.  Caffeine works in exactly the same way.  Along with sugar, it's a stimulant, but while they give you an initial hit, in the long term both substances deplete important 'happy' nutrients from the body. People with low serotonin levels tend to crave sweets.  So, if you consume sugar habitually this 'self-medicating' is thwarting your body's own ability to produce serotonin.  Break this cycle and while you might crave sweets for 3-4 days, within a week you're closer to re-training your brain to create it's own happiness chemicals, which is how your cravings eventually subside. Try and cut out all forms of sugar for just one week to adjust your palate and see how much better a sugar free life feels. Start at the weekend as you might experience a few days of low energy.  Keep cravings at bay by replacing coffee with green tea and eating a balanced breakfast each day, especially for that first week, that contains both a small amount of protein and complex carbohydrates.  Muesli with fruit and few nuts is perfect.  Within about four days your cravings will subside, you will probably find your mood is a lot more stable and your body is producing it's own energy, so you're not wrenching it from one artificially stimulated state to the other.
If you need some help, we're loving new book The Sugar Detox, by Brooke Alpert and Patricia Farris (Da Capo Publishing £12.99 from Amazon) that came out on June 13th this year.  It's a safe and controlled programme for getting off the white stuff that won't leave you craving and hungry and get you feeling better within days.
5.  TARGETED THERAPY  Ten years ago mention therapy and images of a navel-gazing Woody Allen sprang to mind.  But today's therapy options are far more results-driven and needn't mean years of wallet-draining psychoanalysis.  There is no one size fits all answer to therapy for depression.  The bottom line for many experts today is a need to 'feel our feelings', through talking therapies, lest we repress them and find them manifesting as addictive or violent behaviour or severe depression. Think about the nature of your depression and then research a couple of different types of therapy.  If your depression manifests as anxiety and negative patterns of thinking, then Cognitive Behavioural Therapy or CBT which helps people change ingrained thought patterns may help you.  If your depression stems from a traumatic event in your childhood, then psychodynamic therapy will probably suit you better.  For information on therapy types and to find a therapist, go to the British Association of Counselling and therapy at itsgoodtotalk.org.uk.  You can also have CBT therapy on-line. Try Beating the Blues, by Ultrasis, for mild or moderate depression which costs £149.95 for eight on-line sessions and year-long on-line support.  Click here for more information 
Here are some free online CBT resources:
Mood Gym Information, quizzes, games and skills training to help prevent depression.  Based in Australia but useful worldwide
Living Life to the Full Free online life skills course for people feeling distressed and their carers.  Helps you understand why you feel as you do and make changes in your thinking, activities, sleep and relationships.
Fear Fighter free access but can only be prescribed by your doctor in England and Wales – it's more for anxiety but it brilliant
6. OMEGA 3s  In order for our brain to function at it's best and to assimilate happy chemicals and nutrients from foods, a high intake of omega-3 fatty acids is needed. This is because our brains are around 60 per cent fat. But not just any old fat, this is 'functional fat' and made primarily of omega-3 fatty acids.  However, today's food production practices make it difficult to get the amounts we need.  When cattle and chickens were being reared on farms and fed on grass they had the same levels of omega 3 fats in their meat as wild animals – the optimal levels for human brain function.   But because most chicken and cattle is no longer wild and free range, and now grain fed, it's far more difficult to get optimum levels of omega-3 fatty acids from their meat.  You can eat more oily fish to up your intake of omega-3s but this too needs to be wild, as farmed fish is also grain fed and can display low levels of omega-3s too.
Take a high quality omega-3 supplement (look on the label and ensure it is high in 'EPA' and low in 'DHA' for maximum mood enhancing benefits).  The best we have come across is MoreEPA Platinum from £33.95 with vitamin D from Minami Nutrition (from amazon) or all good chemists.  They are produced in environmentally friendly ways, checked stringently for purity and formulated in consultation with the world's most renowned scientific experts – plus, unlike most omega-3 supplements which require you to take 3-6 tablets a day, these require just one tablet a day, so they're value for money and easier to take. Depression is one of the main symptoms of omega-3 deficiency, but people with low stores may also have dry hair, skin and nails, difficulty concentrating, be thirsty all the time and possibly constipated.  If you are choosing another brand, look on the label to ensure it comes from a marine source such as salmon or other oily fish.  It should also contain more 'Eicosapentaenoic Acid' (EPA, at least 1000mg) and less Docosahexaenic Acid (DHA).  If you're a vegetarian, a supplement of flaxseed oil will help you get your omega-3 fix, or you can buy the oil and have it in porridge and salads (from health food stores).
7.  5-HTP  The A-lister of 'happy' chemicals must be serotonin. This substance is the brain's mood and sleep regulator (it's what anti-depressant pills mimic) and key in the alleviation of depression. Our bodies make it from another substance called tryptophan, which we get from certain foods such as turkey breast and banana.  5-htp (that's short for 5-hydroxytryptophan) is a natural substance made from a small African bean known as Griffonia, that helps the body manufacture serotonin from its tryptophan stores.  In fact, studies on patients taking it for three weeks found it not only helped alleviate mild depression, it also helped with insomnia, headaches and panic attacks.  Try a low dose of 100 milligrams of 5-htp and slowly build up to 300mg daily (try Healthspan 100mg 5-HTP £13.95 from healthspan.co.uk). It's best taken in the evening with a small carbohydrate snack such as an oatcake or banana.  You should see a change within two weeks and by week six, see a marked improvement in your mood.  If you don't, see your doctor.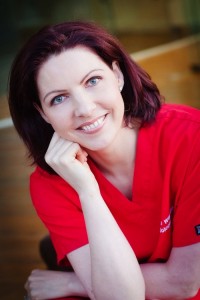 Dr Stefanie Williams has the lowdown on the best diet to feed your skin and starve your wrinkles
Diet has a major influence in supporting youthful, healthy skin for life. Unfortunately there is a lot of misleading information out there (even from so-called 'experts') when it comes to finding the best type of diet for your skin.
I strongly believe that the officially recommended 'food pyramid' with its low-fat obsession and base of grain-based, starchy foods such as bread, pasta and potatoes has led to overweight and diseases like diabetes – and it doesn't do your skin any favours either.
Scientific studies have shown that a diet high in glycaemic index (GI) or glycaemic load (GL) can cause chronic inflammation in our body. Persistent low-level inflammation will make your skin age much quicker than it otherwise would, so we should keep inflammation as low as possible. That said, one should aim to keep blood sugar and insulin levels down at all times to minimise inflammation.
Interestingly enough, it has been reported that people who look young for their age tend to exhibit low blood sugar and insulin levels. Centenarians are also often are found to benefit from low blood sugar and insulin levels. While some people might be genetically 'lucky' and don't have to do much to maintain young looking skin despite having a not very skin-healthy lifestyle, most of us are not this lucky. However, the good news is that it's possible to achieve similar benefits by changing one's diet in a certain way. With this skin health diet, you will induce a beneficial hormonal balance in your body to support young looking skin and longevity.
The Background
There are certain hormones in our body which make our skin age quicker (including insulin as well as the stress hormones cortisol, adrenaline and noradrenaline) as well as certain hormones which can slow down the ageing process (for example human growth hormone). With a skin-friendly way of eating we can encourage the release of anti-ageing hormones, while reducing release of key pro-inflammatory, pro-ageing hormones such as insulin.
In order to prevent insulin levels from spiking, we must keep our glucose level low at all times, and you can achieve this by sticking to a strictly low-GI/GL diet. Such a method was popularized quite a few years ago and is a useful starting point. GI ranks carbohydrates on a scale from 0 to 100 according to the extent to which they raise blood sugar levels after eating. Foods with a high GI are more quickly digested and absorbed and cause a fast rise in levels of both blood sugar and insulin. By contrast, low GI foods produce more gradual rises in glucose and insulin, with proven benefits for skin health (which also has a positive impact on acne and other inflammatory skin conditions).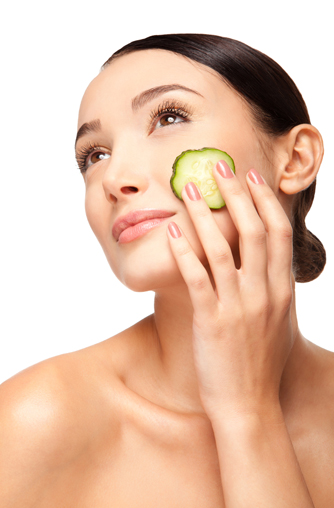 One of the reasons why high GI/GL foods are bad news for our skin is that they cause a hike in glucose and insulin levels, which leads to free radical generation, oxidative stress, inflammation and accelerates skin ageing. In addition to this mechanism, glucose can also cross-link important proteins such as collagen and elastin in our skin, rendering them 'stiffer' and sub-optimal. These cross-links are called 'Advanced end glycation products' (AGEs) and are bad for our skin.
While the low GI/GL diet movement points us in the right direction, I would recommend going even further, if you're really committed to slow down your skin's cell ageing. What I recommend is not only to sticking to low-GI/GL type carbohydrates (eg. Whole-meal bread instead of white bread) and avoid all sugary foods, but to avoid ALL starchy, grain-based foods, even supposedly 'healthy' whole-grain versions.
Caloric restriction has been shown to increase longevity. However, for most people (including me) this would not be a long-term option (unless you want to live in life-long misery…). However, you can mimic a lot of the beneficial effects caloric restriction has on longevity by carbohydrate restriction. The way of eating outlined below also will slow down your telomere shortening (your 'biological cell clock'), which is very important for anti-ageing and longevity.
For optimal skin health and longevity, I recommend sticking to the following way of eating (this is not a fad diet, but a long-­‐term change of eating habits – for good!):
Optimal Skin Health foods to enjoy.

High quality, un-processed protein such as fish, meat or eggs on a daily basis. Lots and lots and lots and lots of fresh vegetables (by the way sweetcorn is not a vegetable, but a grain and should be avoided). Fresh fruit in moderation (but avoid over-eating sweet tropical fruits). All types of berries are antioxidant-­high and of great benefit to your skin. Fruit and vegetables in general are important sources of antioxidants and the larger the array of colours you can eat, the better.

'Good' fats such as olive oil (for cold dishes), coconut oil (for cooking), nuts, avocadoes and oily fish have a high Omega-­3 fatty acid content, which reduces inflammation in both skin and the entire body.

Instead of baking with grain‐based flour types, try coconut or almond.

If you stick with this way of eating, you'll naturally lose your sweet tooth. But if you fancy a treat, 85% dark chocolate is high in antioxidants but low in sugar (my favourite is Green & Black's). If you need to sweeten something, try 100% birch wood-­derived Xylitol from health shops. It is a natural prebiotic and studies have shown it even induces collagen production in the skin.

Finally, drink lots of water as well as unsweetened green and white tea, both very high in polyphenolic antioxidants.
Skin 'unfriendly' foods to avoid.


Try not only to avoid all sweets and sugary foods, but also starchy (starch is essentially just a storage form of sugar) and grain‐based foods including bread, rice, pasta, potatoes, crisps and chips, starchy root vegetables such as parsnips. Surprisingly many starchy and grain-­‐based foods including baguette, instant rice, roast parsnip and baked potato have higher GI values than pure table sugar!
(cauliflower mash a great replacement for mashed potato by the way)

Also avoid all breakfast cereals (including supposedly healthy versions such as Weetabix, oats and porridge). Again many of our breakfast staples including cornflakes, bran flakes and rice crispies have higher GI values than pure table sugar (imagine eating a bowl of sugar each morning and the consequences on your skin!).

Avoid baked goods including cakes, pasties and biscuits (unless baked with grain-­‐free flour such as almond flour or coconut flour).

If you want to be really strict, you should also avoid legumes (due to their net carbohydrate content) including beans, peas and soya (peanuts by the way are not nuts, but legumes and should ideally also be avoided).
 Don't worry, our body does not need grains, it will get everything it needs from other sources (and will produce energy by burning fat instead of sugar as primary fuel).

Also avoid 'bad' fats, such as trans fats, hydrogenated and partially hydrogenated fats, vegetable fats and margarines.

You should also avoid excessive alcohol (if you want to enjoy the occasional glass, red wine is a good choice due to its anti-­‐ageing Resveratrol content) and all fizzy, sugary drinks.

Sadly, fruit juices and smoothies are also high in sugar and to be avoided (have whole fruit instead).

Also strictly avoid Agave syrup and all other fructose based sweeteners (in some ways they are worse than normal sugar).

Regarding dairy products, the research is not fully conclusive yet, but there are some indications pointing towards the fact that dairy products can induce IGF-1 (and in some individuals, dairy can aggravate acne – although not everybody experiences this), which is a pro-ageing hormone, so try and avoid over-­consumption of diary products, where you can.
 Personally, I still have a limited amount of dairy for taste (for example parmesan cheese sprinkled over certain dishes or strawberries & cream), but I try not to overdo dairy. Good milk alternatives are unsweetened coconut or almond milk (avoid soya products) and a lovely replacement for dairy yoghurt is coconut yoghurt (I love 'Coyo natural' or make my own from creamed coconut).
Finally, try and eat food in its most natural state and avoid processed foods, fast food and ready meals. This limits your intake of unnecessary additives and brings your diet closer to that which our bodies are designed to consume for radiant skin health. Furthermore processing of foods can increase the content of AGEs they contain.
If you eat this way, your anti‐oxidant status should be in good shape and an extra antioxidant supplement should not be necessary on a regular basis. However, I do recommend taking Omega 3, a probiotic and Vitamin D (many of us are Vitamin D deficient without knowing) on a daily basis.
If you want to do more, I recommend taking a supplement containing a mix of various antioxidant, antiinflammatory and antiglycation ingredients (rather than high-­dose single ingredient supplements). The ones I occasionally take (as a booster course) are Vitabasix ResverAge and Juvichron (those two work really well in concert).
I have followed this skin­‐health diet for about one year now and can honestly say that I never felt better. My skin looks great and I feel much better overall (have also lost more than a stone of weight on the way without even trying – while not following any of that low-fat nonsense).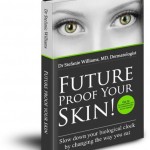 DR STEFANIE WILLIAMS is dermatologist at European Dermatology, London and founder of www.eudelo.com  Dr Williams' new book Future Proof Your Skin is available from Eudelo.com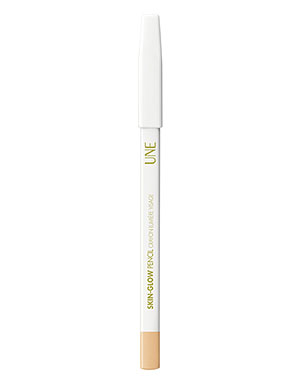 Une skin glow pencil in 'GO3' Large Boots Stores £6.99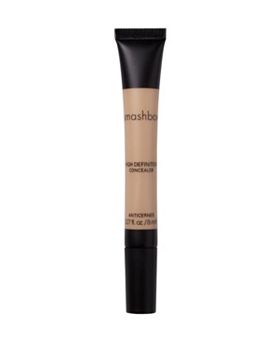 Smashbox High Definition Concealer £17 from Boots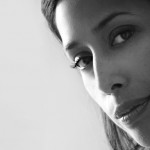 About Nadira International Make Up Artist, Nadira V Persaud, aka Make Up Mistress, with almost 20 years of beauty expertise in editorial, advertising and TV shoots in the UK, Europe and Asia.  Find out more at Make Up Mistress and read Nadira's blog here
Short, fast, hot – that's the new Cuban Cardio workout on the Active Channel – Anna Magee tried it for Day 23 of her 30 workouts in 30 days challenge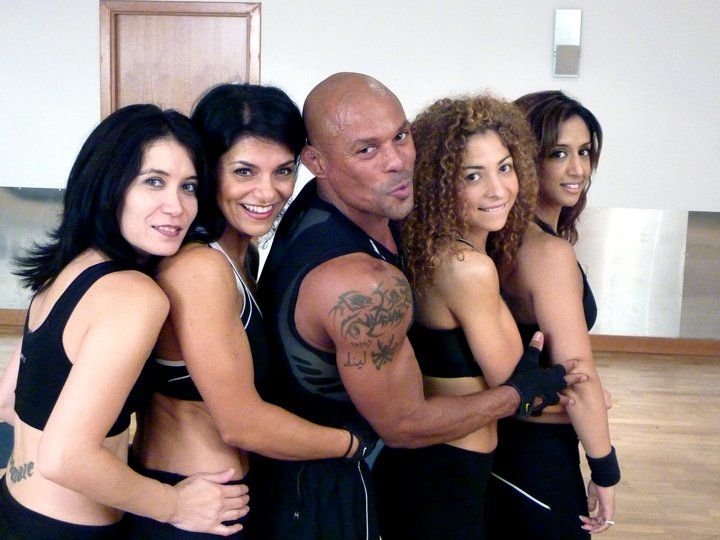 When I was sent the opportunity to include some Cuban Cardio on The Active Channel in my 30 workouts, I opened the two links and found they were only 12 minutes and 54 seconds each,  A 25 minute workout? Was it going to be worth putting on my trainers for?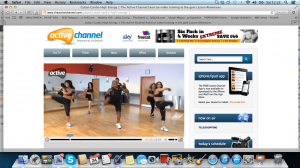 I have this perception that home workouts aren't quite as hard-core as something you do in a class at the gym.  But then, I had never tried the Cuban Cardio range of classes from bodybuilder Lazaro Almenares that features on The Active Channel both online or on Sky Channel 281 or Freesat Channel 408.
Lazaro's Cuban Cardio features high intensity, power-based workouts based around anything from kettlebells to jumping plyometrics.  As I have an allergy to having workout props at home, even dumbells, I wanted a workout made me sweat  but used only my body weight. So I did the High Energy Cuban Cardio Options which needs to prop paraphernalia and comes in two parts on the following links:
It's free – but as they say there is no such thing as free, really – and you have to put up with the odd ad here and there from the channel sponsor, the protein and supplements supplier
LA Muscle
 in the bottom corner of the video.  Frankly, I love free too much to care.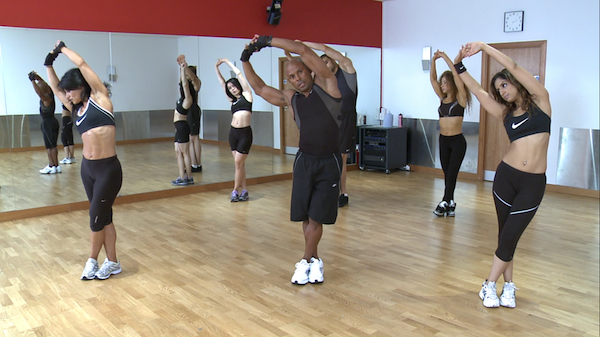 I genuinely loved this workout.  It ticked all  the boxes for me:  it was short. I did it before my shower in the morning and it was workout over for the day. Huzzah. But it was also super-tough and alternated high energy sweat-inducing jumping, running on the spot, boxing and kicking with power moves like push-ups, jump squats, killer jump lunges and a new one for me, alternating push-ups with side planks.  When you get to the plain 30 second plank exercise and it feels like a rest, you know it's a tough workout.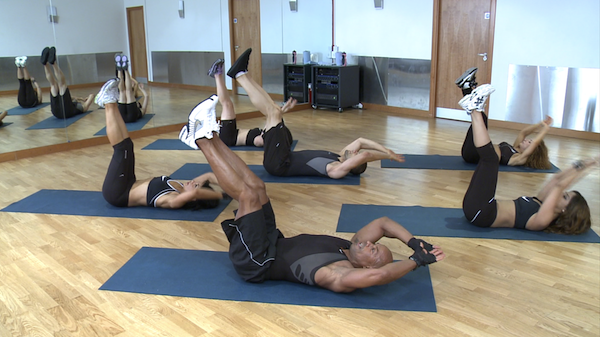 I was sweating by the end of the warm-up and by the end of the workout, my hair was soaked through.  In 25 minutes!  I also loved that there were no complicated steps to follow so I felt like I was doing a real workout – quick and intense – instead of wasting my time in a dance class wave my arms and legs around.  It helps too that Lazaro is surrounded by other gorgeous Cubans with perfect bodies who make jump lunges look easy – who does that?
PROS It's free, it's short – over in 25 minutes – and intense and includes cardio, resistance and tough toning moves.  You can work through lots of classes in the Cuban Cardio series.   It's a proper challenging workout, it's easy to follow CONS There's no stretching at the end, the music could be louder
How much: Free
Find out more at therunningschool.co.uk.  Big thanks to Zumba Women for Anna's gorgeous outfit!
Manuka honey is a pricey health product used increasingly for its claimed antibacterial properties – Scarlett Johanssen and Katherine Jenkins are fans – but authorities have claimed that much of what's on the shelves may be fake
The UK Food Standards Authority has issued a warning that honey labelled manuka may not be genuine.  Prices for the superhoney range from £12-£60 a pot.
The Sunday Times yesterday reported that research by the main honey producers' organisation in New Zealand revealed that only 1700 tons of manuka are produced a year. Yet 1800 tons of honey labelled manuka are sold in the UK alone and some 10,000 tons worldwide.
It's prompted a worldwide food fraud investigation.
Manuka honey is produced by bees whose hives are placed near wild manuka bushes (the flower in the picture above) grown only in New Zealand's north island.  In 1981, a New Zealand scientist claimed it had anti-bacterial properties.
Yet, when the UK Food and Environment Research Agency (FERA) tested five UK brands in 2011 they found only one showed the 'non-peroxide' anti-microbial activity that is the famed ingredient unique to genuine manuka honey.  In further tests of 23 manuka-labelled honeys, 11 more failed the non-peroxide tests.
But as far back as 2006 scientists have been aware of the variations in non-peroxide activity in manuka honey as this study shows and some say is due to dilution of the honey with other, non-manuka honeys.
How can you know what you're buying?  You can't is the short answer as there is no standard internationally recognized labelling system that authenticates manuka honey.
However, right now closest we have  is the Unique Manuka Factor (UMF) trademark, which is a license  issued to approved manuka producers by the Unique Manuka Factor Honey Association (UMFHA) of New Zealand.
If a producer is on this list of UMF licensees, the chances are their product is genuine.  From there, the higher the UMF the higher it's claimed is the non-peroxide anti-bacterial activity – and the higher the price.
But don't be confused by there being a number on the jar. Some jars list 'TA' or 'total activity' which measures the 'hydrogen peroxide activity' but this is not only common to all types of honey, it's not stable so can reduce while jars are on the shelf.
So what's manuka honey proven to help?  Research from the University of Wales Institute found it could help fight superbugs like MRSA by helping wound infections heal without the development of antibiotic resistant bacteria (as antibiotics do). Read more  The main and most proven use for manuka honey is for treating minor wounds and burns. Read more There is some minor research that it might also help help reduce gum disease. Read more 
How to know what you're buying is the real thing
Earlier this year the UMFHA released their 'Know your Manuka Honey' campaign which set out to help consumers ensure they're buying authentic manuka from licensed makers.
The UMFHA is an independent body which regulates the the UMF trademark through the maintenance of stringent testing. Though you still can't be certain the product you're buying is authentic, looking for the UMF trademark and checking your supplier is on the list of UMFHA licensees is a good starting point.  Look on the front for the UMF trademark.
The UMFHA has forged links to FERA and if you're worried, we suggest you email the UMHA and ask if you can can submit your manuka honey for testing to them.