The latest class launched by Virgin Active is called HEAT – High Energy Athletic Training – and will push your cardio endurance to its limits thanks to some innovative kit. Healthista's Yanar Alkayat was one of the first to try it out
It's not often I walk away from a class feeling impressed but I totally loved the new 60-minute sweat-session from Virgin Active for a number of reasons: it switches between three rounds of intense running drills on the Skillmill (more about this insanely good piece of kit in a moment) interspersed with three rounds of resistance training using functional and body-weight moves, you'll be fitted with a MyZone heart rate monitor which is one of the best around, and you get to wear an Ankorr harness which is another unique fitness tool you HAVE to try. Here's me in action:
The class starts with getting strapped up in a Myzone exercise tracker which tracks heart rate, activity time and calories burnt but crucially it identifies the intensity you're working at and places you in colour coded squares aka zones. (If you own a Myzone tracker (from £129.99 at myzone.org) you can earn points on the zones you work out in and compete against other Myzone users.) The stats from the class are streamed onto the group display so everyone can see how hard (or not!) you're working.
The members of the class are split in two and everyone will do three 20 minute slots. Half will start on the Skillmill and others on the floor with kettlebells, the Ankorr harness, body weight exercises and dumbbells.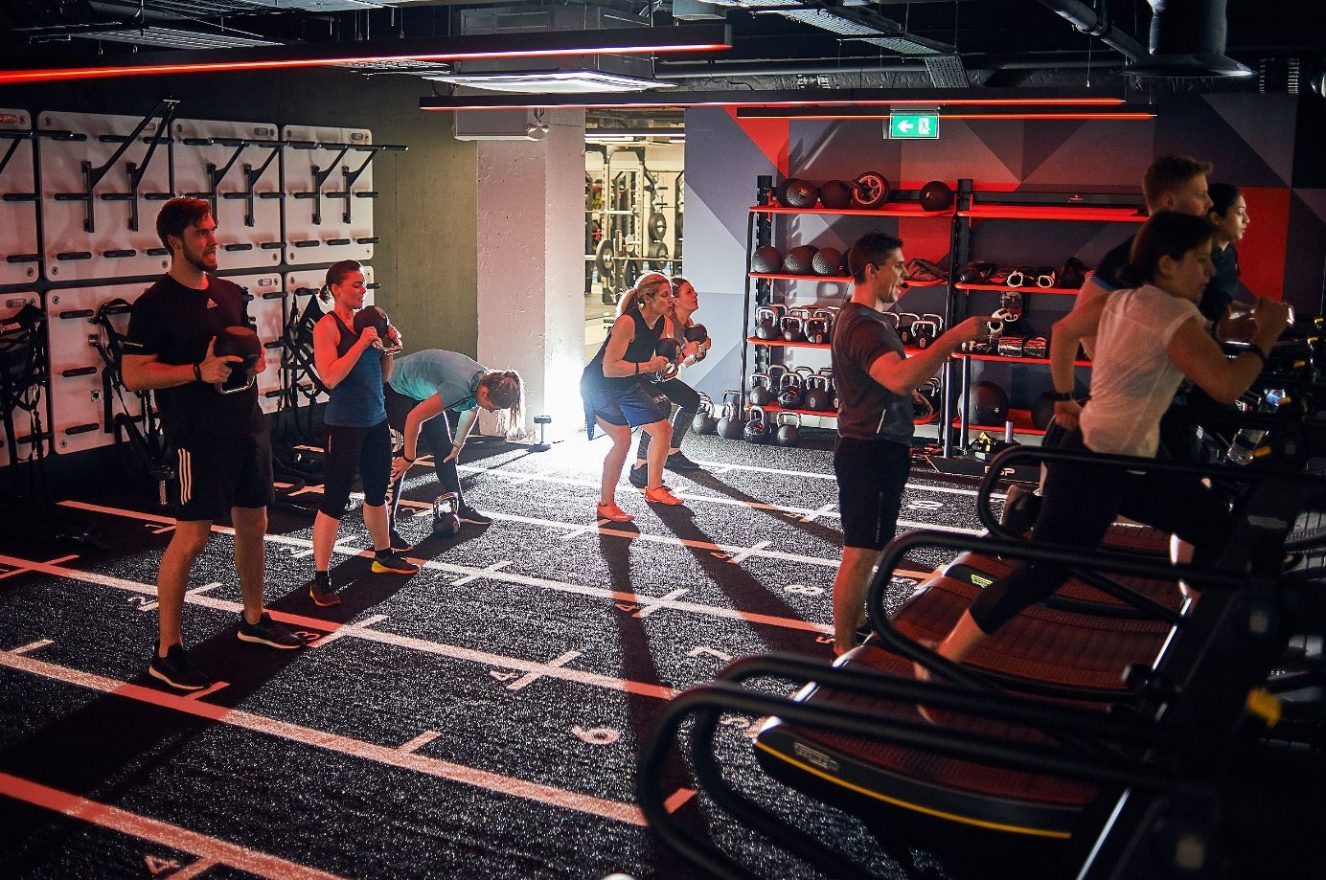 Before the timer started we were shown how to use the Ankorr harness which is a super cool piece of kit that adds resistance to body weight exercises. It's basically a body harness connected to two bungee bands to intensify functional training. Commonly used by athletes soldiers in training the Virgin Active HEAT class will have you doing a series of bear crawls, dynamic push ups and side lunges to develop strength, endurance and mobility and work your core as it activates more of your stabilising muscles.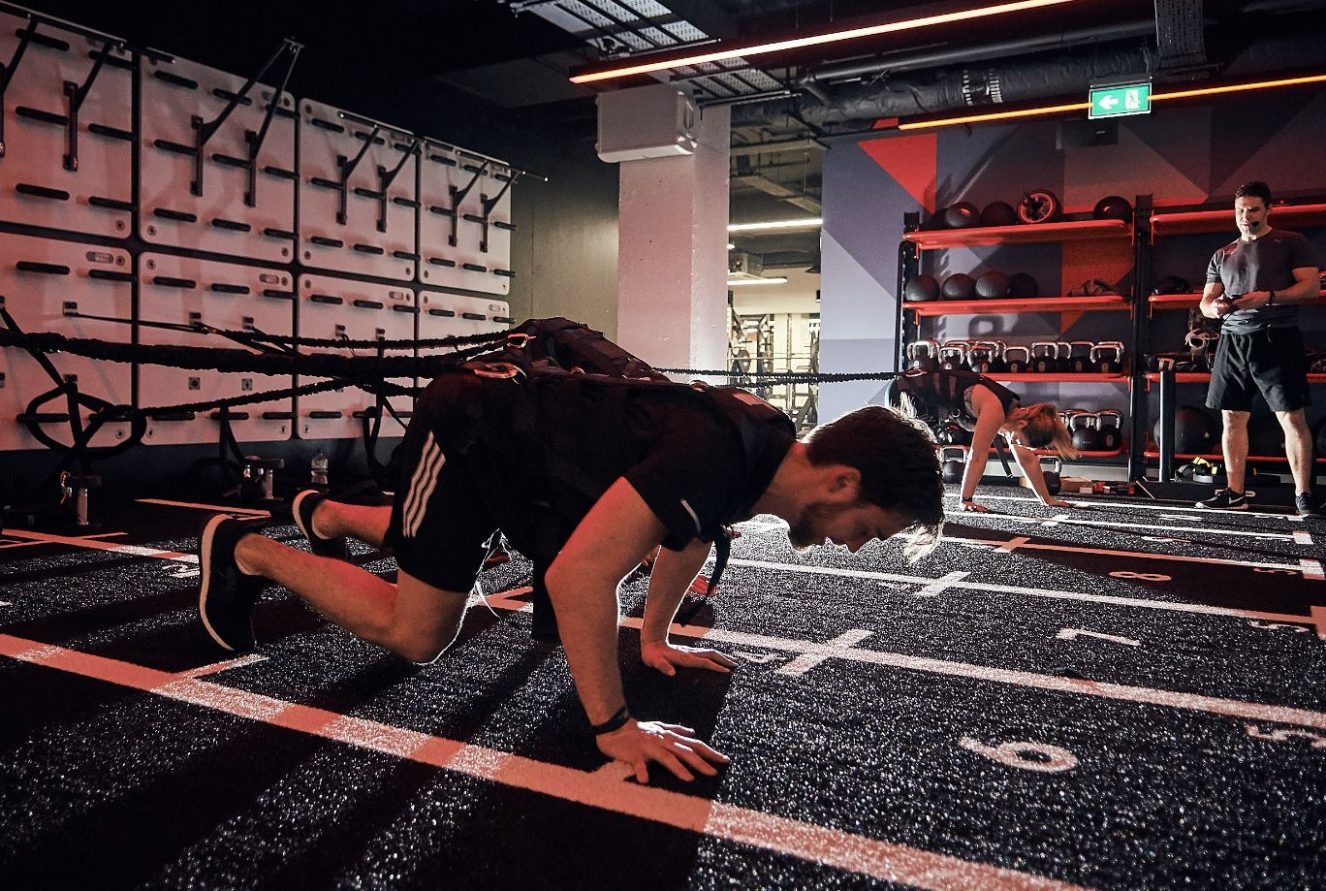 The other wow element that won me over was the Technogym Skillmill which is an unmotorised treadmill with sloped edges that moves through the power of your legs (check out our review of the Woodway Curve here, which is a similar machine). There are three rounds of cardio on this killer piece of kit to push your endurance and power to the limits: long steady pace, hills (where you crank up the resistance so it mimics prowler sled training) and finally sprints (three rounds of 30 second bursts which leave you lying in a heap at the end).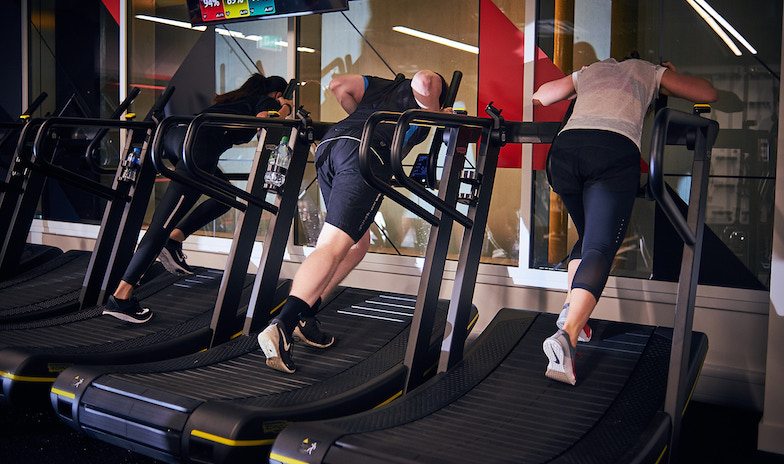 The Skillmill beats a traditional treadmill hands down for intensity so if you love a challenge then wave bye-bye to the running machine as you know it and make friends with the Skillmill. Again, it's what athletes use in real-life training to improve power, speed and stamina. In between each round of the Skillmill you hit the floor for a period of functional and resistance moves using weights. Each round features the sames moves but the intensity goes up.      
HEAT class boasts about bringing principles of real athletic training, i.e. conditioning, strength and power to Virgin Active members which is why it got my thumbs up. I train at a CrossFit gym four times a week so I'm familiar with athletic-style training and know the benefits high intensity resistance training can bring. If you're a Virgin Active member, give it a go!
Read more
More Healthista fitness reviews 
Check out Healthista workout videos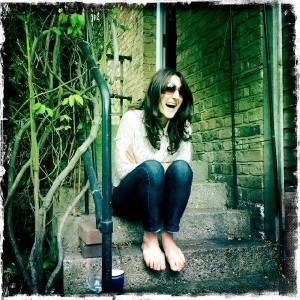 Healthista's Glow Girl blogger is Yanar Alkayat, a health and beauty writer for the UK national press. She blogs on ethical beauty and lifestyle at brightershadeofgreen.co.uk and tweets at @YanarBeauty.