From last minute training tips and pre-race preparation to post-race recovery. It's everything you need to know to have a stress-free marathon from start to finish. Good luck!
There are no two ways about it – training for and running a marathon can be stressful and no matter how many times you've survived the dreaded 26.2 miles, nerves will still flutter on race day. We've gathered the best expert advice in the run up to the big run.
ONE MONTH TO GO
Go fast – 'Sprint training has amazing benefits for long distance running. The exertion of the sprint targets the muscle in a way which results in the body increasing its ability to store oxygen. Add 8-12 30 second sprints twice a week to your training programme for the next four weeks to reap the benefits.' Esmee, PT at 1rebel.co.uk
Strengthen your core – 'Build more strength around your core for more efficient and controlled running. By initiating power and momentum from your 'powerhouse' (core) you'll notice an immediate improvement in your running,' Jess Schuring, founder of Heartcore and celebrity trainer.
Prevent injury – 'Keep your body injury-free during this intense training period with lengthening movements that help stretch out areas in your body that will most likely have ceased up like hips, lower back and legs,' says Schuring. 'For a hamstring stretch, begin by finding yourself in a downward dog position. Focus on keeping your heels down, pressing through the palms of your hands, rolling your shoulders down and back and abs engaged. On your inhale gently bend your knees and then – on your exhale – extend your legs and push your heels down so they are flat on the floor.'
COUNTDOWN WEEK
Carb-loading – this is a way for endurance athletes to increase the store of glycogen (energy) in muscles in the final week before a big race or game. But there's more to it than just stuffing your face with pasta 24 hours before the day. 'You don't want to go totally overboard to the point where you feel bloated or sluggish,' Paula Radcliffe tells The Telegraph. 'Just top up your carbohydrate stores to get that little bit extra in.'
Rule of thumb – The most sensible approach to carb-loading is easy to follow – gently increase the amount of carbohydrates in your diet three days before the race. 'Make sure you have sufficient energy dense foods, including starchy carbs and foods rich in healthy fats for example basmati rice, wholewheat pasta, oats, sweat potato, sourdough bread, oily fish, extra virgin olive oil, nuts and seeds,' tips registered nutritionist, James Collier, co-founder of Huel.
Eat right – 'This is a good time to really focus on getting in the right proteins for muscle recovery and rebuilding, fats as a secondary energy source, and carbohydrates as your primary energy source to fuel your run. Ensuring you are well fuelled and well rested before the big run is imperative to being able to complete the distance,' says Conor Barrett, master trainer at Opus.
focus on the enjoyable elements of a marathon instead of the physical pain or fear of failure. This will make it easier for your brain to believe you can do it – Phillip Adcock, psychologist
Stay positive – 'It's easy to feel intimidated at the thought of a marathon – this is your brain protecting itself from physical pain, or a fear of failure. So focus on the enjoyable elements of a marathon instead and create a feeling of pleasure about completing one in your mind. This will make it much easier for your brain to believe you can do it.' Phillip Adcock, psychologist and author of Master Your Brain: Training Your Mind for Success in Life
.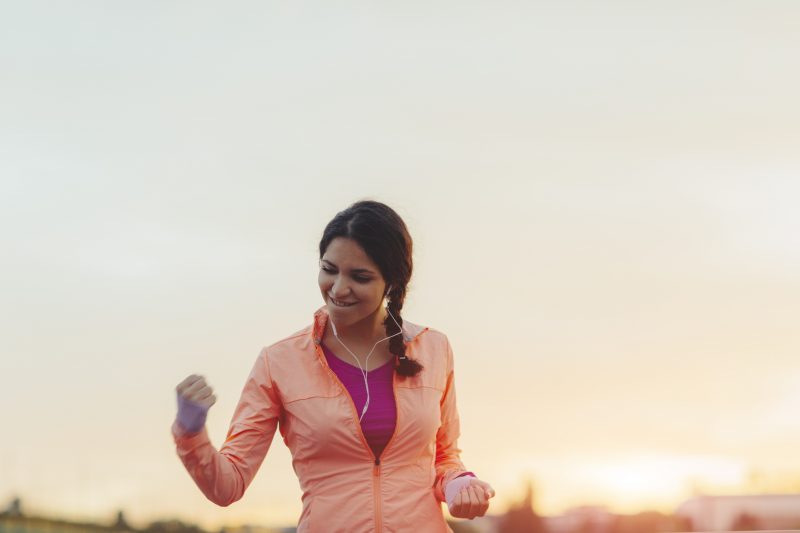 24 HOURS BEFORE THE RACE
Go easy – the training and hard work is done so take a light 15-20 minute jog around the morning before the race so there's nothing too strenuous on the feet. If you're travelling to the race from out of town with friends and family be sure to take it easy: 'Avoid spending ages on your feet walking with family and friends sightseeing around the city,' says Saucony UK running coach, Nick Anderson.
Prepped and ready – your bag should be packed and clothing for the race should be washed and ready. Make sure you're comfortable with choice of clothes and have ran in it a few times before you race in it – don't try anything new. Don't forget safety pins for your race number (ensure this is pinned to your vest before you hit the start line!), warm clothes, toilet paper, snacks and fluids to put away in the lockers before you head to the start line.
RACE DAY
Eat well – 'Aim to consume breakfast two to four hours before the start of the race to give your body enough time to digest the meal and to feel comfortable before the run,' Benjamin Garcia, Sports Science Manager at Lucozade Sport.
Stick to what works – race day is not the time to try out new foods so stick to what you know and are used to: 'Eat your normal pre-race or pre- long run breakfast. Don't suddenly change what has worked so well for you in training. Now is not the time to suddenly try porridge or some wonder meal if you are not used to it,' says Anderson. Porridge, bagel, avocado, eggs and toast are all great options.
Start smart – everyone who's run a big race like London Marathon will tell you there's a lot of waiting around and time spent before you even reach the start line so experts like Radcliffe recommend taking a spare layer with you. 'Take something old for the start that you don't mind throwing away, so you can keep warm whilst you're hanging around. You can even run the first couple of miles and then chuck it to the side,' says Radcliffe.
DURING THE RUN
Stay focussed and motivated – 'Your body will react to what your mind is telling it to do so focus purely on what is happening in your head and leave your legs to it. Find ways to motivate yourself and keep going – perhaps it's thinking of something precious to you to make your point of focus or use the power of distraction. When a negative thought enters your head use an action, word or sound that's positive to distract the negative thought. I truly believe training is 80% mind and 20% body and this is exactly how I train myself and my clients.' Esmee, PT at 1rebel.co.uk
Keep energy topped up – 'Aim to consume 30-60g of carbohydrate per hour during the race to ensure your body gets the right amount of energy to help power you to the finish line,' says Garcia.
RECOVERY
Replenish – 'Ideally you'll want to get electrolytes into your system throughout the run but also when you've finished as these help to replenish all the minerals you've lost through sweat and keep you rehydrated. These are usually in the form of energy drinks and some high glycaemic foods such as wine gums and sweets to replenish depleted glucose,' says Barrett.
Massage – 'After the race or even some foam rolling over the muscles will make the next few days a lot less painful.  This in combination with some gentle stretching should help the muscles to recover enough that you aren't hobbling around everywhere!,' says Barrett.
Rest – Make sure you stretch correctly to reduce the chance of DOMS (Delayed Onset Muscle Soreness) Plenty of rest and quality nutrition will allow your body to recover efficiently. Sports massages and ice baths will also aid recovery particularly after very intense sessions. Allow yourself to fully recover before running or exercising again,' says Mark Jarvis, fitness consultant for Huel.
Coming down – 'The runner's high that kicks in after the race is the best feeling – try and hold onto it as long as possible. Be careful though it can be dangerous i.e. booking holidays, buying the whole bar a round of drinks or even texting that ex because you're feeling extra sassy,' jokes Esmee but it's wise advice.
Plan ahead – 'Once the adrenaline wears off the day after the marathon, there is a huge sense of anti-climax. Make sure you have plans in your diary, I suggest a sports massage or a big pamper session and surround yourself with a bunch of new people who haven't heard your story and want to see your shiny new medal,' adds Adcock.
PLANNING YOUR NEXT RACE OR MARATHON
If at first you don't succeed – "If you try something and fail to succeed what you set out, try again but not before changing some aspect of your approach. Far too many people try to achieve the results they want simply by replicating the same old methods that failed in the first place," says Adcock.
Get in with the crowd – "We're all hardwired to exist in groups and it's a scientific fact that we tend to adopt the mindsets of the groups we're with so that we "fit in". Success is built upon success. So if you surround yourself with positive, like-minded people who are also interested in running marathons, you'll be on your way towards the positive, motivating drive you need to complete yours!", adds Adcock.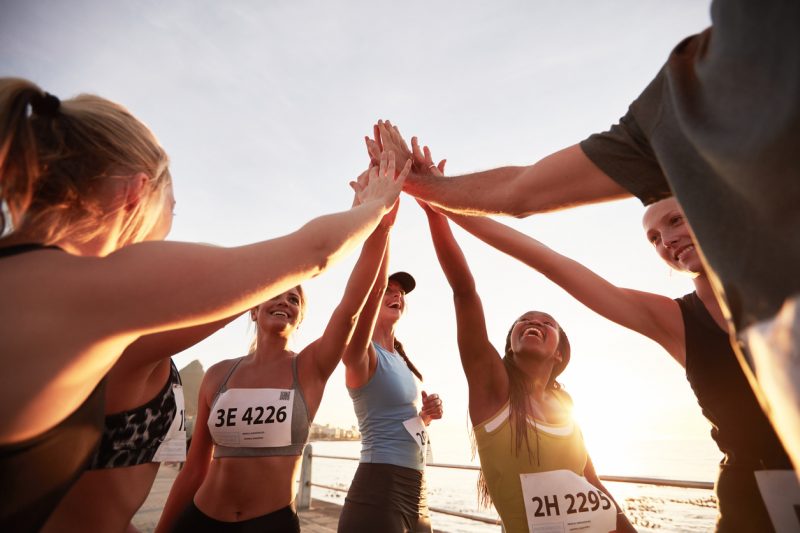 Read more:
8 reasons to run that marathon
6 best sports bras for high impact cardio
7 running songs for your summer playlist
Why running could be the best thing you can do for your mood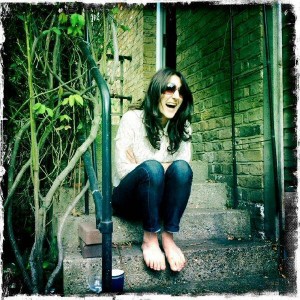 Healthista's Digital Director, Yanar Alkayat, is also a health and beauty writer for the UK national press. She blogs about ethical beauty and lifestyle at brightershadeofgreen.co.uk. Follow her on Twitter at @YanarBeauty.