If you suffer from cracked or itchy skin, you're far from alone.  Eczema affects a tenth of the population, including these stars. Here's how they cope, says Premela Kala
This article was last updated 11th September 2020
Eczema sucks. For most sufferers, it's a constant battle to manage their symptoms whilst trying not to let it get them down.
As an eczema sufferer myself, I have always kept quiet about my eczema and tried my hardest to cover up so people wouldn't notice it.
But eczema – also referred to as dermatitis – is a  common dry skin condition.  Symptoms include dry, itchy, red and scaly skin. In more extreme cases, the skin can crust and bleed.
According to the National Eczema Association, 1 in 10 individuals will develop eczema in their lifetime.
Chances are, if you don't have eczema, you might know someone who does or has suffered from it.
And given these statistics, it's hardly a surprise there are a few celebrities out there who have eczema too.
Celebrities you didn't know had eczema:
Here are some fabulous famous faces who are living their best lives despite suffering from eczema too.
Celebrity #1 – Kate Middleton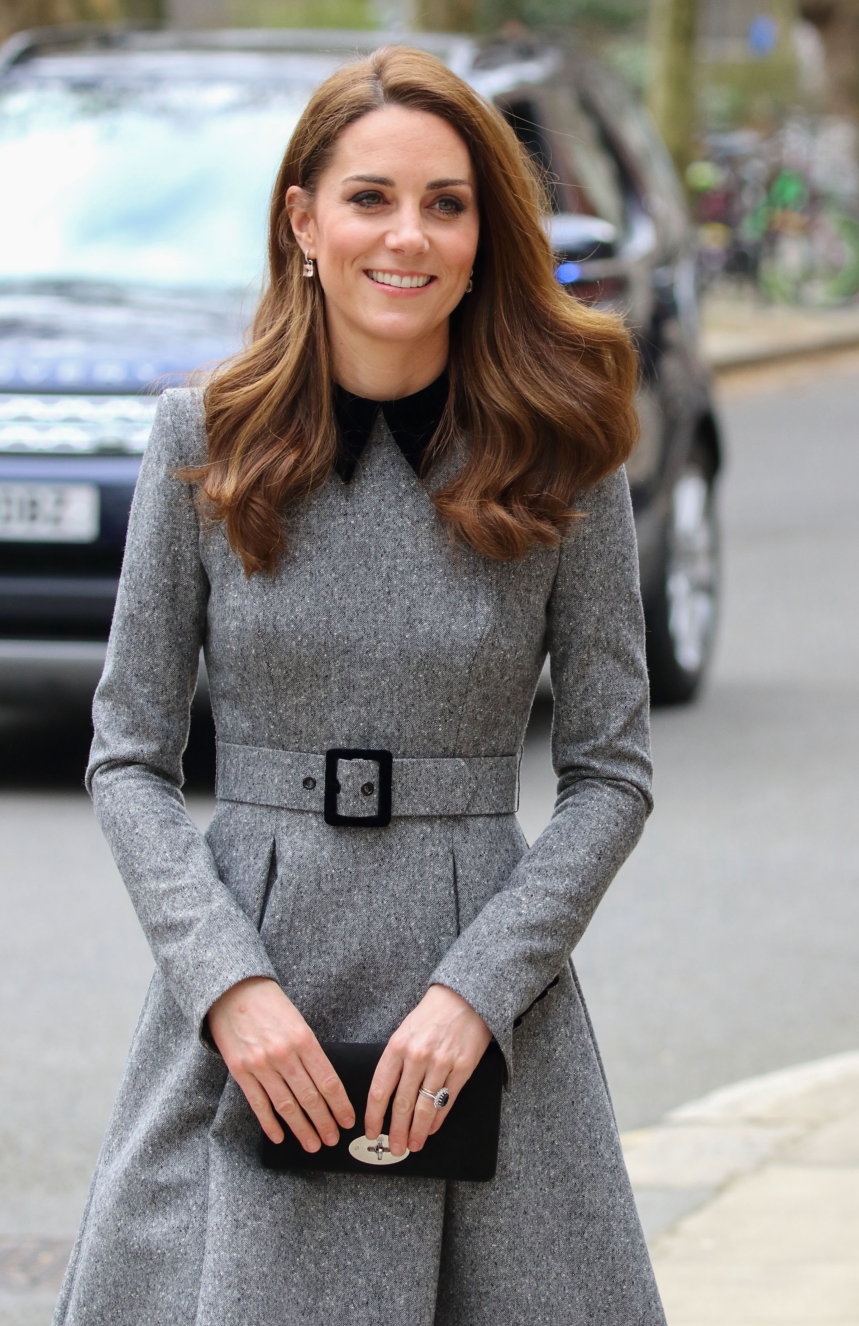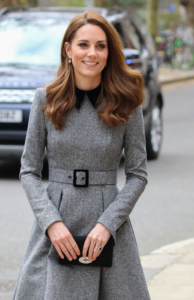 The Duchess of Cambridge, Kate Middleton, 37, suffered from eczema in her teens.
Kate was bullied heavily whilst attending Downe House girls' boarding school, according to the Duchess's friend Jessica Hay. According Hay, Middleton's bullies made fun of her eczema. 'It didn't help that she was so tall and self-conscious about her eczema,' Hay told CelebNow.
Poor Kate. Eczema at school can be tough to cope with.
Studies have shown children with moderate and extreme atopic dermatitis are more likely to suffer from conditions like anxiety and low self-esteem, which has a knock-on effect on their school work and ability to make friends.
Celebrity #2 – Brad Pitt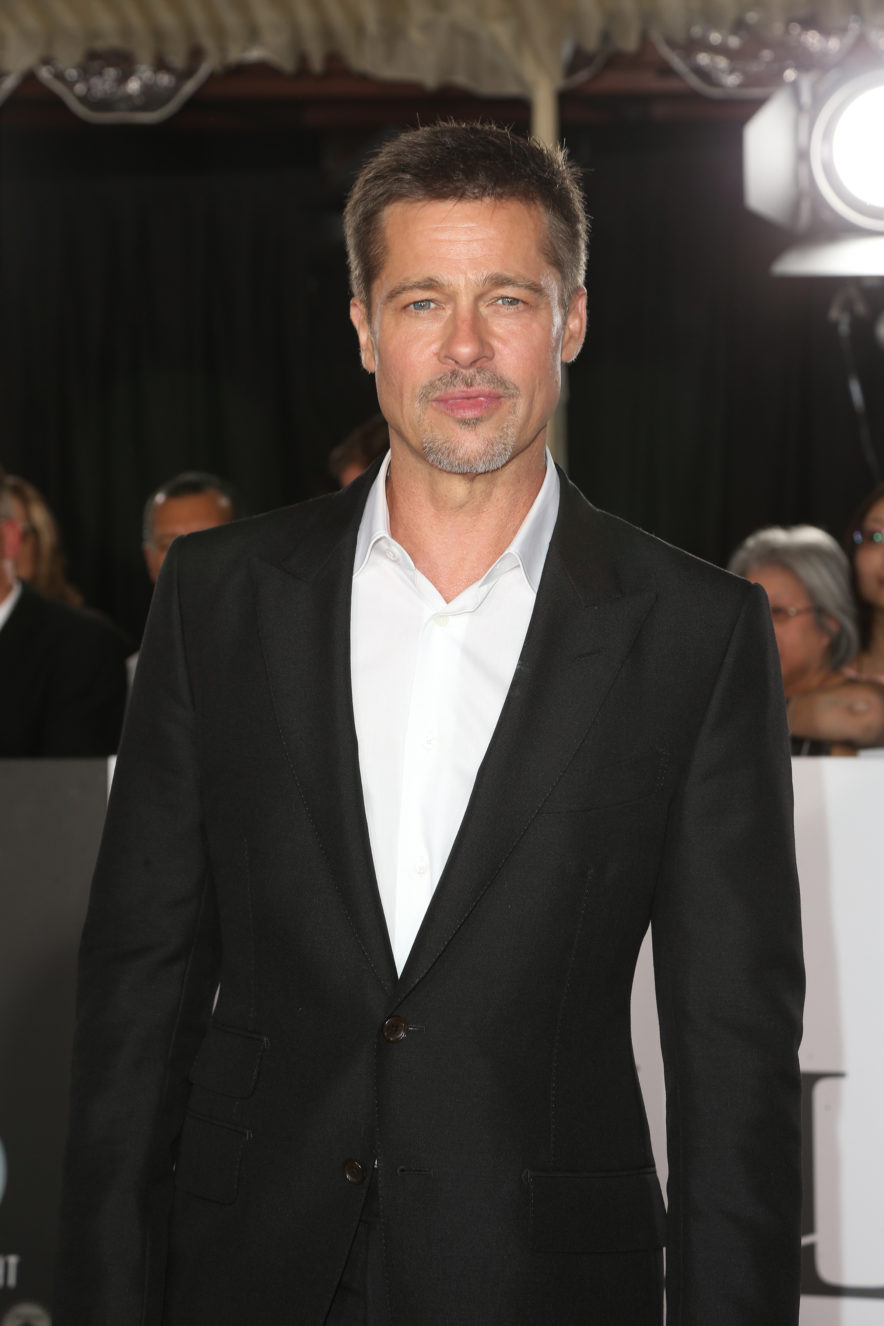 Although Brad Pitt, 55, has not spoken about the issue himself, his co-star Cate Blanchett disclosed that Pitt was suffering from eczema during  filming of The Curious Case of Benjamin Button.
In an interview with Scotland's Daily Record, the actress said, 'We went through three weeks of make-up tests and he was covered in eczema from it all.'
Blanchett sweetly loaned Pitt her  skin cream to deal with the dermatitis, that had developed due to the use of prosthetic makeup worn during filming.
Prosthetic make-up isn't the hugest concern for us non-Hollywood folk, nevertheless, what is a concern, is how makeup can trigger eczema flair up.
A great tip is to put the makeup brushes aside and use clean fingers instead.
Unless makeup brushes are constantly washed (let's be real, they're not), they become a breeding ground for bacteria. This can lead to clogged pores and irritated sensitive skin.
Celebrity #3 – Adele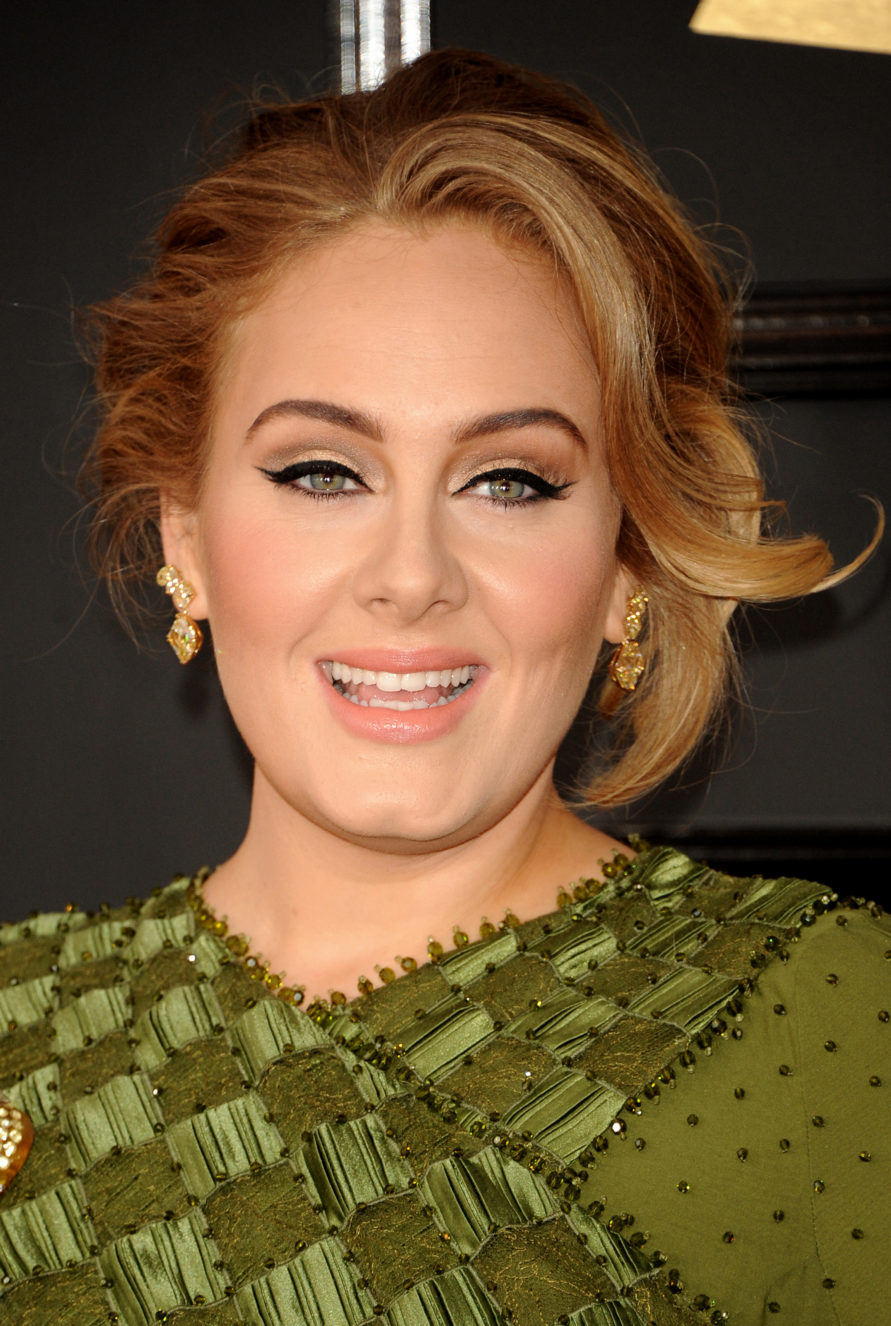 Adele, 31, stated that her eczema flared up when she became a new mum. During a press conference in 2013 after her Golden Globe win for Best Original Song for the Bond film Sykfall, the singer said:
'I am exhausted. That's how [motherhood] changed me. I have eczema from boiling bottles.'
Contact dermatitis is triggered by contact with certain substances. Typically, when the substance causing irritation is identified and avoided, the contact dermatitis improves.
Research carried out by the BMJ (formerly known as the British Medical Journal) has revealed that contact dermatitis has the potential to have 'detrimental' impact and in the worst case scenarios can even threaten some sufferers ability to work.
The research also found that florists, hairdressers, beauticians, cooks and healthcare related professions are particularly at risk of contact dermatitis.
Celebrity #4 – Olivia Cooke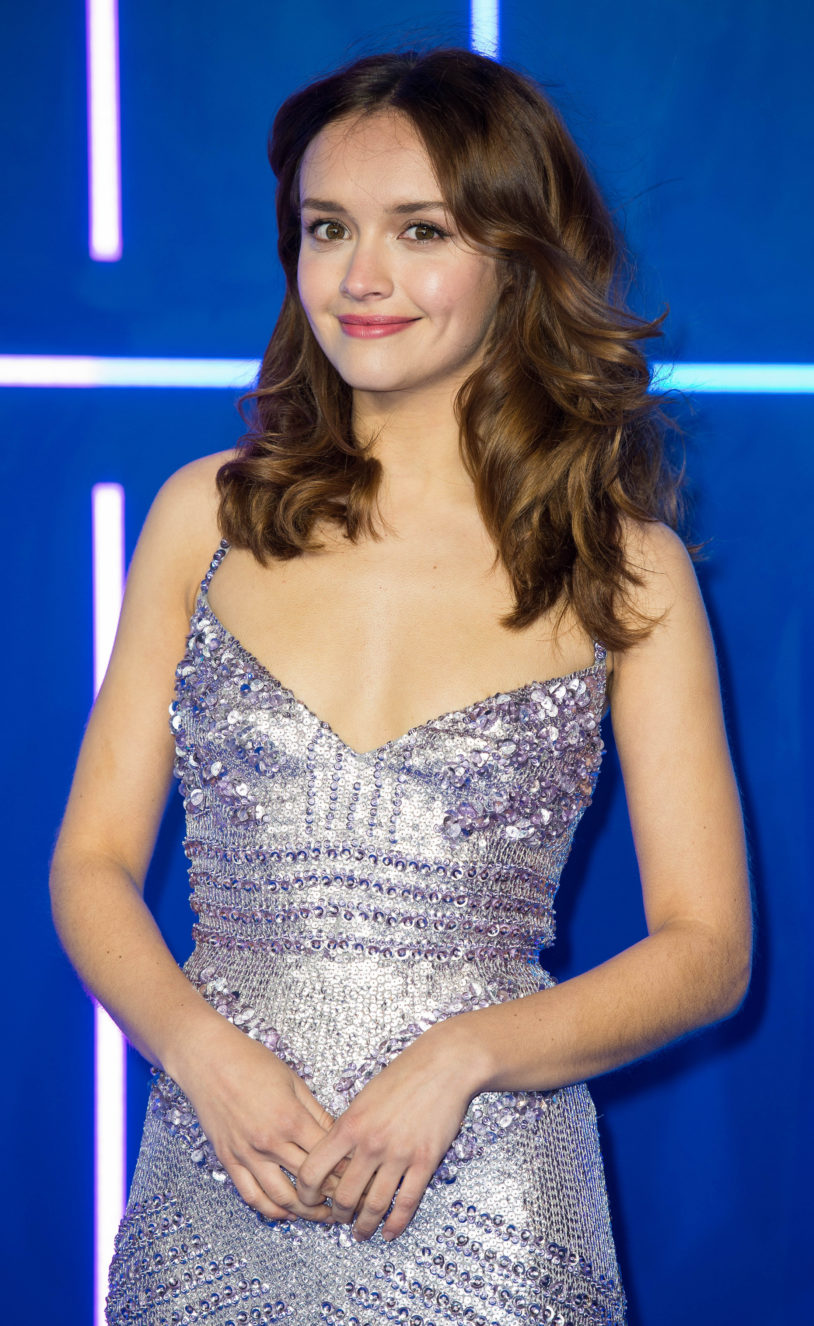 The Bates Motel star Olivia Cooke has revealed to Interview Magazine that, as with many eczema sufferers, her episodes can sometimes be triggered by stress.
'Stress and the skin are very closely linked,' says Professor Anthony Bewley, consultant dermatologist at The Royal London Hospital and Whipps Cross University Hospitals NHS Trust and honorary senior Lecturer in dermatology at Queen Mary University London.
However, the 25-year-old found a very amusing way to use her eczema to her advantage for her The Fault In Our Stars audition.
'I had eczema all over my face—I get it in moments of stress—and I was like, 'Great! I'll use it!' So I didn't wash my hair for three days and went into the audition with no makeup whatsoever.'
'I looked haggard, just unwell. A lot of the girls that were auditioning were really made up. I was like, 'Why are you doing that? You're supposed to be playing a girl who has cancer!' '
The Manchester born star revealed to Into The Gloss that during a press tour for Me and Earl and the Dying Girl, she was undergoing a bad eczema episode.
'My eczema was just raging. Now it's not too bad but I really had to focus on what products I was using.'
Cooke confessed to having a very minimalist skincare routine. 'I only wash my face with a blemish controlling face wash and a toner and a moisturizer at night.'
Her routine is even more minimal in the morning, 'In the morning I just rinse my face in the shower and leave it because I think, for me, less is more.'
Celebrity #5 – Nadia Sawalha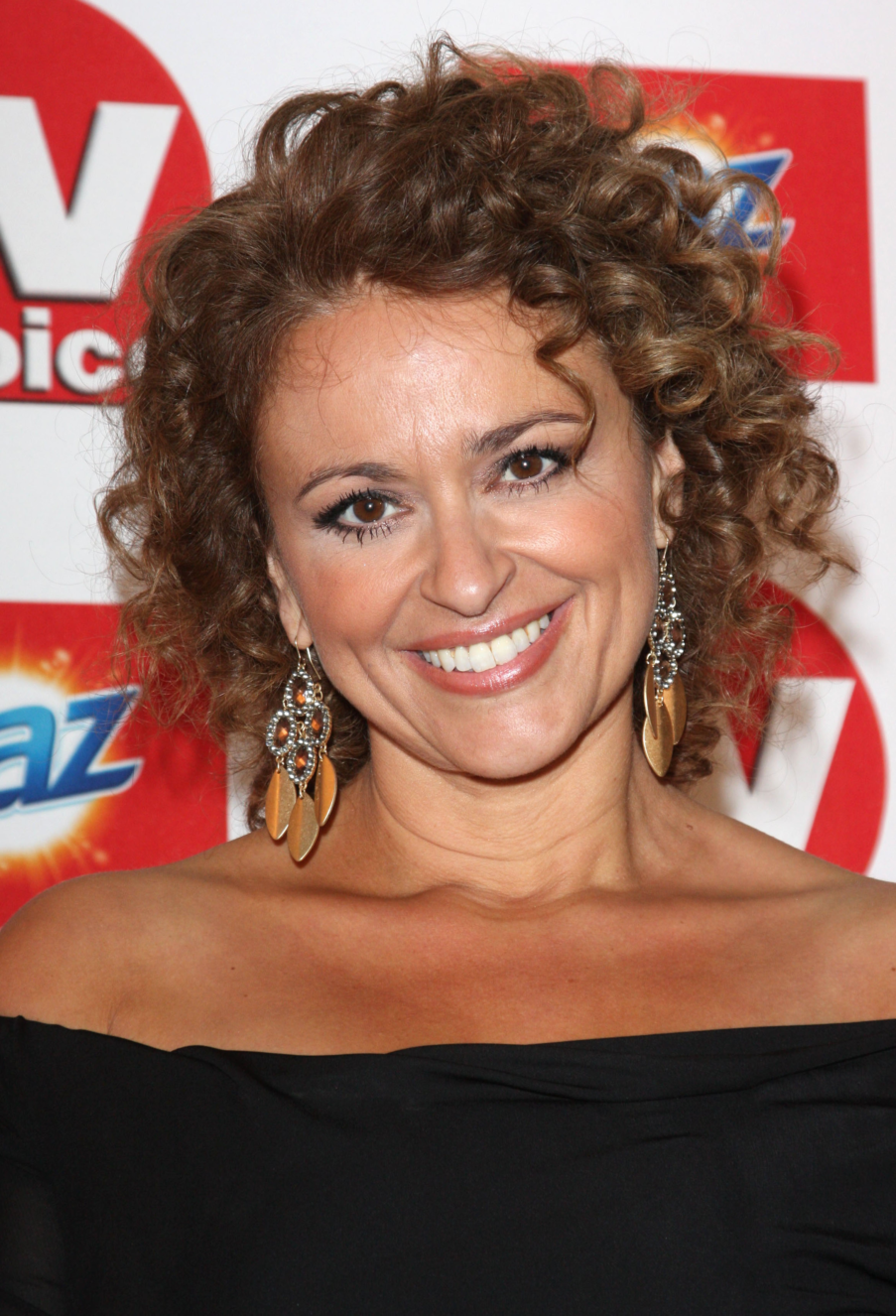 Nadia Sawalha, best known for being an outspoken panellist on the British daytime TV show Loose Women, has been very vocal about her eczema.
Earlier last year,  the Loose Women panellist revealed to the Express , that her eczema troubles began as a teenager. After a bad breakup triggered the skin condition on her hands. After the birth of her first daughter in 2003, Nadia suffered another episode of eczema.
The 54-year-old recalls how severe the episode was. 'It was so bad then that the skin on my hands split and was bleeding so much I had to wear bandages and also got an infection.'
The ex-EastEnders star also mentioned, 'Sometimes my skin reacts badly to different sorts of make-up and this is what happened when I was doing a presenting job.'
Reflecting on another really bad episode, Nadia recollects, 'My skin flared up so badly I got eczema on my neck, jawline and then up around my eye. The eye swelled up too. It got so bad at one point that I had to go to A&E. It lasted for about a month before it finally cleared up.'
'I seem to be having more eczema flare-ups since I've gone through the menopause.' Nadia notes that her skin's general condition since undergoing menopause has worsened.
However, Nadia manages her eczema by consistently moisturising her skin. 'My skin is now much drier overall in general and I am having to moisturise my hands, feet, neck and face twice daily,'  explains Nadia.
Celebrity #6 – Kerry Washington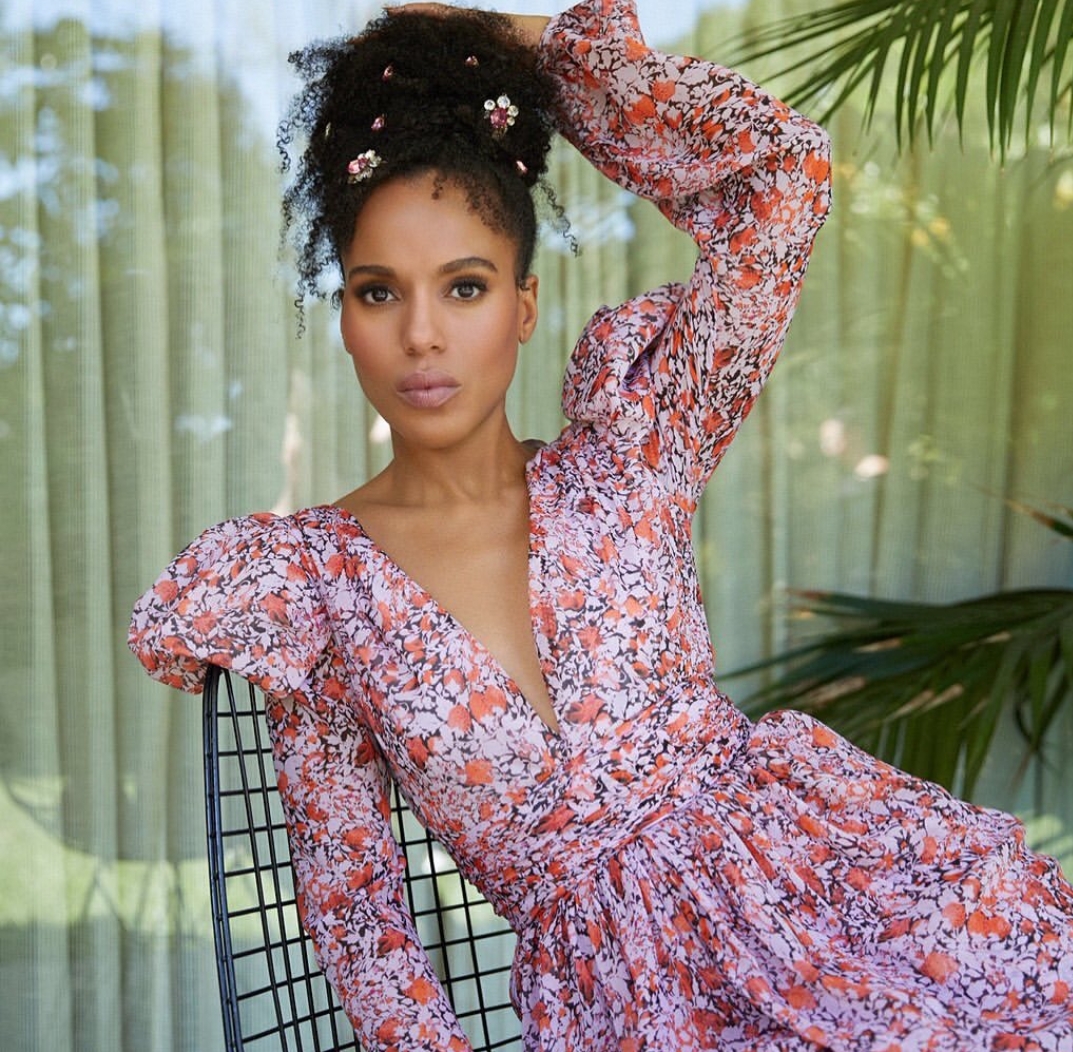 In an interview with Glamour, actress Kerry Washington, 42, disclosed the products that have helped keep her eczema in check:
'Daily fish oil supplements, because omega fatty acids work. And I'd never, ever skip moisturizer—no way—it's too critical.'
She also mentioned she is a 'bit obsessed with Neutrogena Norwegian Hand Cream.'
Washington revealed that her manicure lasts an extra week when using this product.
The 42-year-old Scandal star also raved about hyaluronic acid.
'I love Neutrogena's new serum. And there's a new Hydroboost gel with SPF in it, which is great, especially during spring and summer.'
With the colder months approaching, it's natural to pile on the layers and wrap up.  But eczema suffers might want to skip woolly hats, scarves and gloves.
As well as wool, rough seams and loose threads can cause itching and scratching.
Celebrity #7 – Catherine Zeta Jones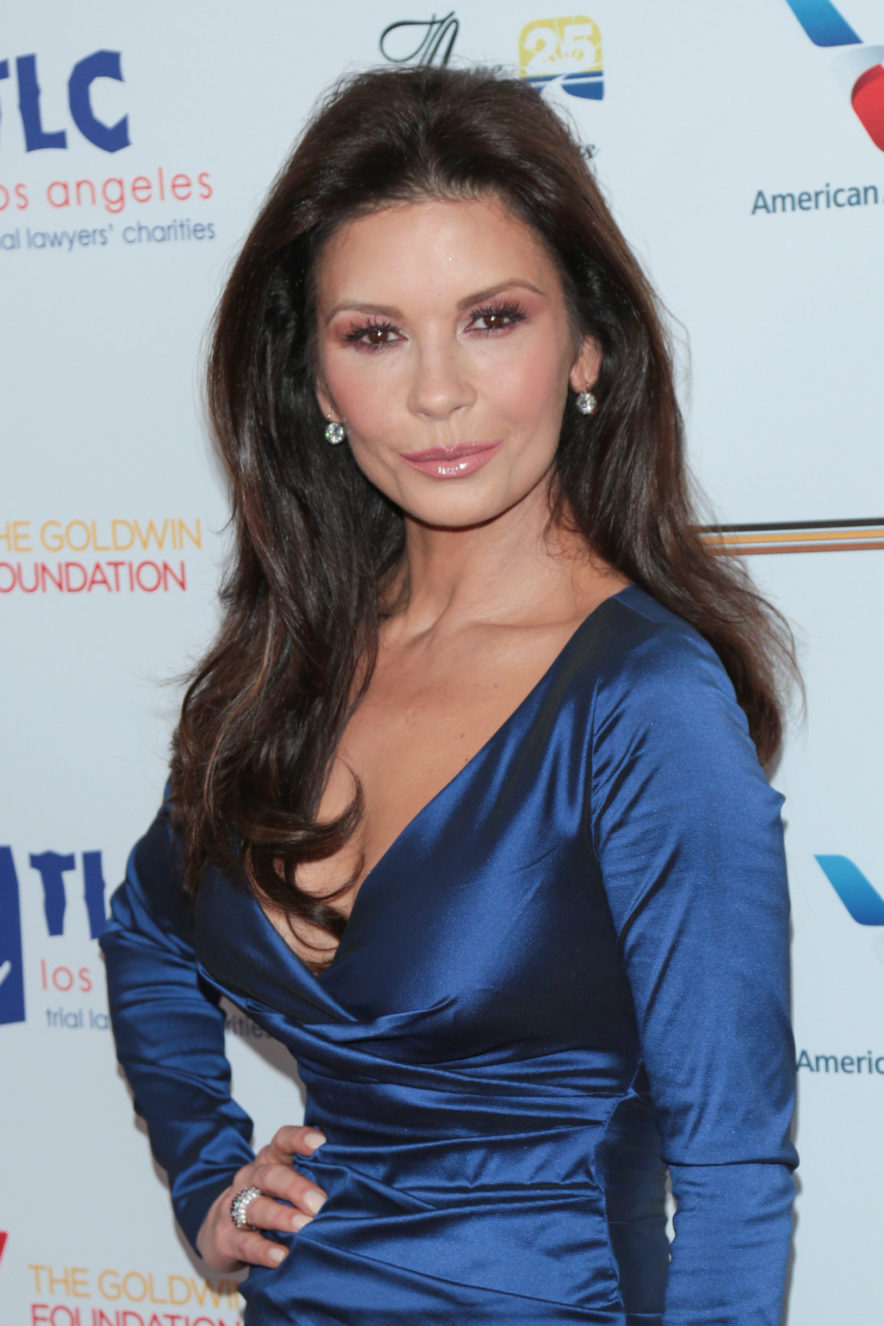 Chicago star Catherine Zeta-Jones also dealt with eczema as a child.
The actress revealed to InStyle magazine, back in 2010, that was she a long time sufferer of eczema.
'I had eczema as a kid, and my mother would use the [Elizabeth Arden] Eight Hour Cream on my flaky skin. I still slather it on my lips, elbows, toes – pretty much everywhere.'
According to the National Eczema Association, moisturizing is crucial.
When exposed to wind, low humidity, cold temperatures, harsh soaps or prolonged exposure to water, skin can become very dry.
The more oil in a moisturizer, the better it typically is at treating eczema.
Ointments (the higher the oil content the better) and creams (watch out for irritating preservatives and stabilizers)  are some of the best moisturizers as they are super effective at making sure moisture is locked in and irritants are locked out.
Zeta-Jones  revealed she uses skin creams regularly on her elbows, face, and feet to keep it at bay.
Look for a moisturiser with humectants
Your choice of moisturiser – and how you apply it – will be crucial to managing itchy or sensitive skin conditions.
'Look for a moisturiser without perfumes and which contains a humectant,' says Prof. Bewley.  'This is a chemical that holds water within the skin, which is crucial to managing irritation, itch and other skin conditions.'
Examples of ingredients to look for that act as humectants in creams include glycerine and urea.
For itchy skin, Dr Bewley recommends Diprobase Itch Relief Cream (from Amazon), which is clinically proven to relive itch caused by conditions such as dry skin and eczema within 30 minutes. It contains the humectant urea, is steroid-free and helps regenerate the skin's barrier.
For use everyday, Diprobase Daily Moisturising Cream (from Amazon) also contains the humectant urea and used daily, has been shown to help strengthen the skin's barrier and reduce dry skin flare ups for up to three months*.
*96% of babies completing the clinical study did not develop new flare-ups of extreme skin dryness over three months.
…and apply it properly
When you're using moisturising creams, emollients and ointments, it's tempting to lay it on thick, but applying it lightly and more often is better.
'Use creams and emollients thinly and frequently, applying them in the direction of hair growth,' Dr Bewley recommends.
So, if you're having an outbreak, though it's less convenient it's better to re-apply a little every couple of hours rather than a lot once a day.
7  tips to help manage eczema
As a highly personal condition, eczema sufferers all have different experiences and respond differently to triggers and treatments.
Finding the best way to manage your symptoms is a matter of trial and error and can take time.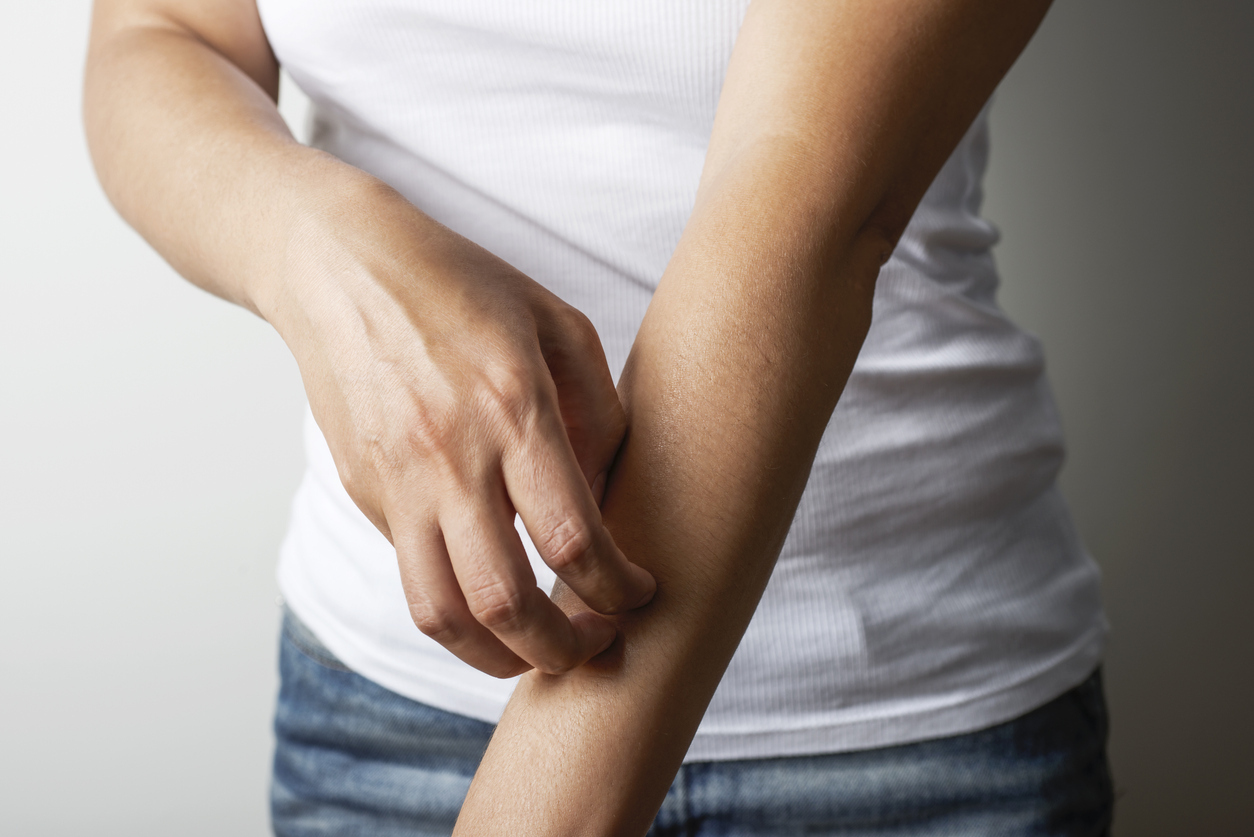 The National Eczema Society have devised a list of tips to help:
To ease itching, try to keep your home cool – ideally around 18°C.
Whether its soap or perfume, anything with a strong scent could irritate your skin – try going fragrance-free.
In between application of emollients and topical steroids leave a gap of ten minutes – this stops the steroid from spreading to unaffected skin areas whilst preventing it from being diluted. The order of application does not matter.
Don't be tempted to scratch your skin – pinch itchy skin instead, this avoids damaging the skin's barrier.
Use your emollients at least twice a day or whenever it feels itchy and dry.
Basic is best when it comes to skincare – always check with a healthcare professional for advice concerning proper application of cream and how to manage eczema triggers.
Never cut food out of your diet without medical advice unless diagnosed with a food allergy – cutting foods without support could mean potentially missing out on important nutrients.
Oftentimes, people with eczema underestimate the severity of their symptoms.
Coping with severe eczema shouldn't feel normal, nor should it be something you have to put up with. A new treatment or special referral could be the crucial step that makes the difference. So seek medical help and don't suffer in silence.
If you suffer from eczema, the National Eczema Society are happy to take calls on 0800 089 1122, Monday to Friday 8am to 8pm  or respond to any queries through their email helpline@eczema.org 
Vaguely relevant Healthista content:
Best natural eczema creams – tested 
'Ive had severe eczema since I as six – this helped'
How to get rid of eczema – 7 surprising steps that helped this sufferer
How to hep eczema – 3 DIY recipes with friendly ingredients 
Other Healthista content you might like:
5 best anti-ageing face massages for glowing skin 
'I had too much Botox – this new anti-ageing treatment fixed it'
7 ways to fall back in love from the world's best-selling relationship expert
Like this article? Sign up to our newsletter to get more articles like this delivered straight to your inbox.